Hier, j'ai reçu un mail d'Elise, réalisatrice qui travaille en équipe avec Pacal, notre photographe sur le shooting "Gossip Girls à Paris".
Dans son mail, il y avait le lien de ce court-métrage.
Le dimanche de ce shooting, toute la matinée a été consacrée à cette vidéo.
J'ai découvert avec beaucoup d'émotion et de fierté ces images....J'en suis ravie, c'est ravissant, très poétique et doux.
Merci Elise !
Yesterday, I received a mail from Elise, director who works with Pascal, our photographer on the shooting " Gossip Girls in Paris ".
In the e-mail, there was a link of this short film.
On Sunday of this shooting, all morning was dedicated to this video.
I discovered with a lot of emotion and pride these images...I'm delighted, it's charming, very poetic and sweet.
Thank you Elise !
Et pour finir : deux photos de plus du shooting, reçues après avoir posté les autres...
Je crois que ce sont mes préférées : la lumière du soleil couchant est tellement flatteuse et ces photos nous "ressemblent" vraiment !
J'espère que ça vous plaira.
And to conclude : two more photos from this shooting, received after I post the others on my blog...
I think these are my favourites : the sunset light is really flattering and we "look like" for real how we appear here !
I hope you'll like what you see.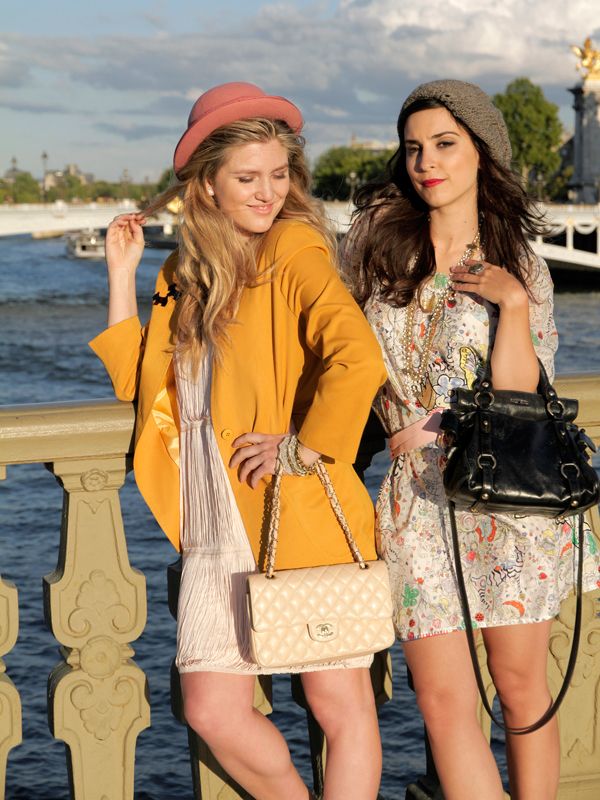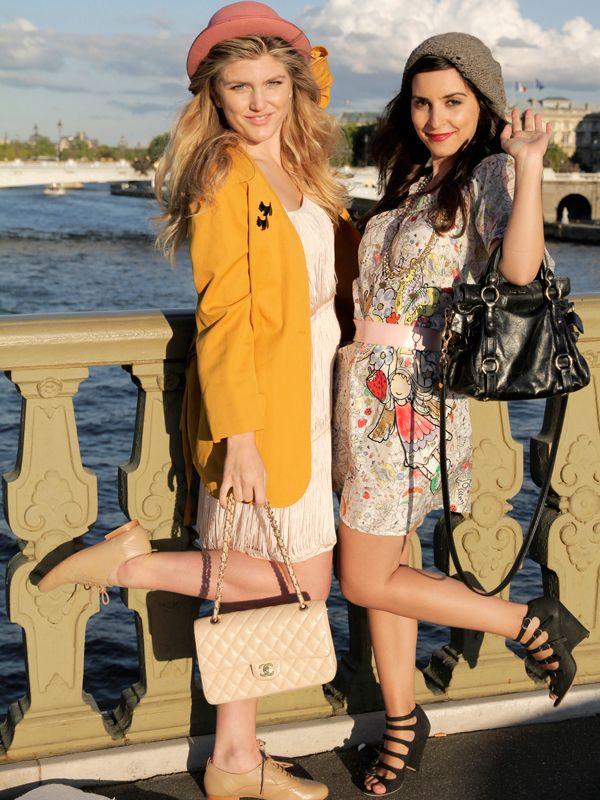 P.S : Le concours continue jusqu'à lundi prochain !
Merci de participer massivement, ça me fait très plaisir que ce concours vous donne l'occasion de me laisser un petit mot et vous fasse découvrir les créations d'Adeline.
P.S : The Competition game lasts until next Monday !