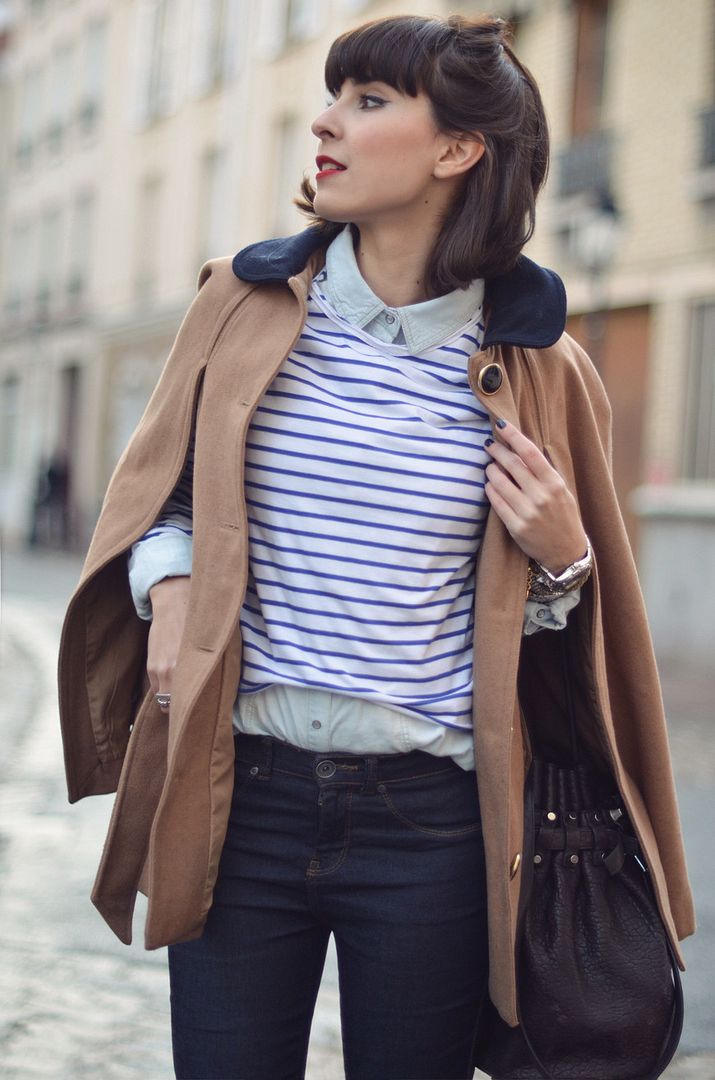 Un look tout simple, très casual. Bref, très "parisienne", non?
Zéro prise de tête sur l'assemblage des pièces les unes avec les autres, idéal pour une balade dans Paris, en évitant les gouttes de pluie. J'ai fait raccourcir mon carré, désolée pour les mèches attachées, mais avec la pluie j'ai tendance à rebiquer, mousser, frisotter, capillairement parlant : pas top pour un premier article "talaaaa". Je ferai mieux en fonction de la météo à venir. Croisons les doigts !
A simple look, very casual. Well, very "Parisian", right ?
Zero complex thoughts about this mix of clothes, ideal for a stroll in Paris, avoiding raindrops. I did shorten my hair, sorry for the locks attached, but with the rain I tend to curl, froth, frizz : not that great for a "talaaaa" article. I'll do my best in my next posts on the weather to come. Fingers crossed !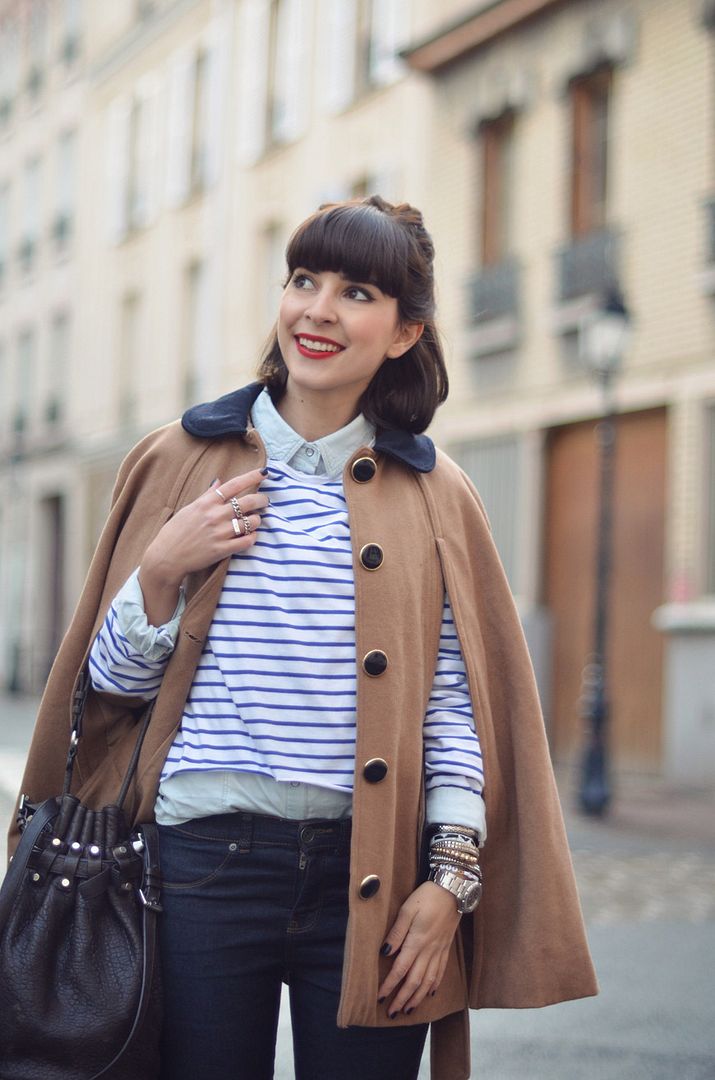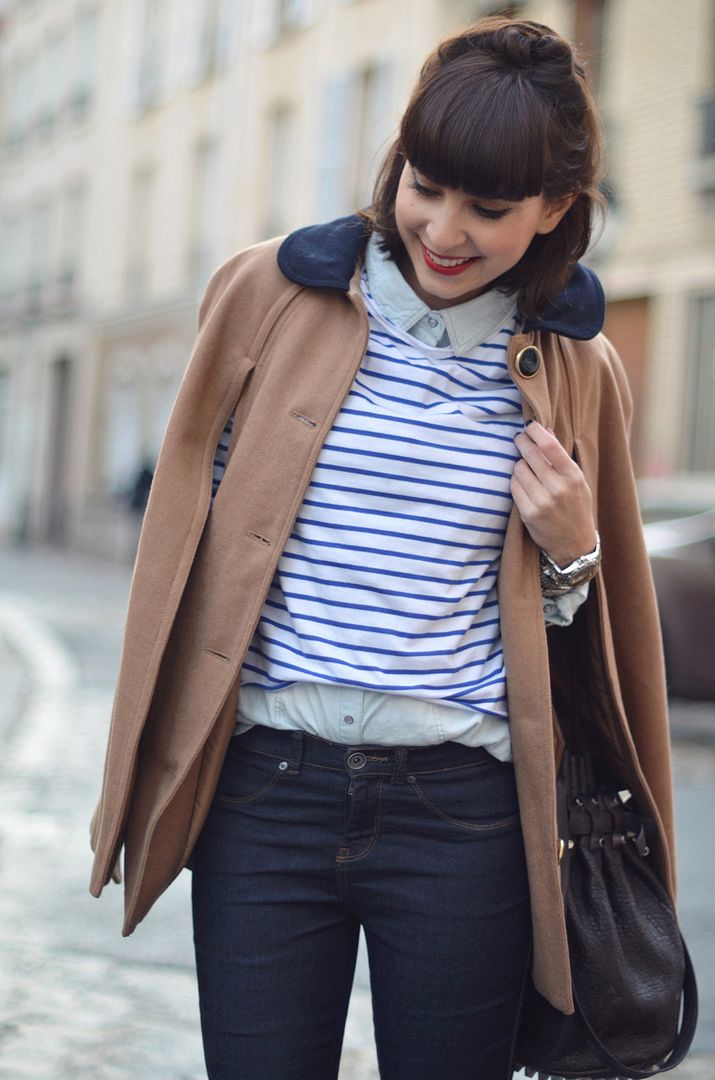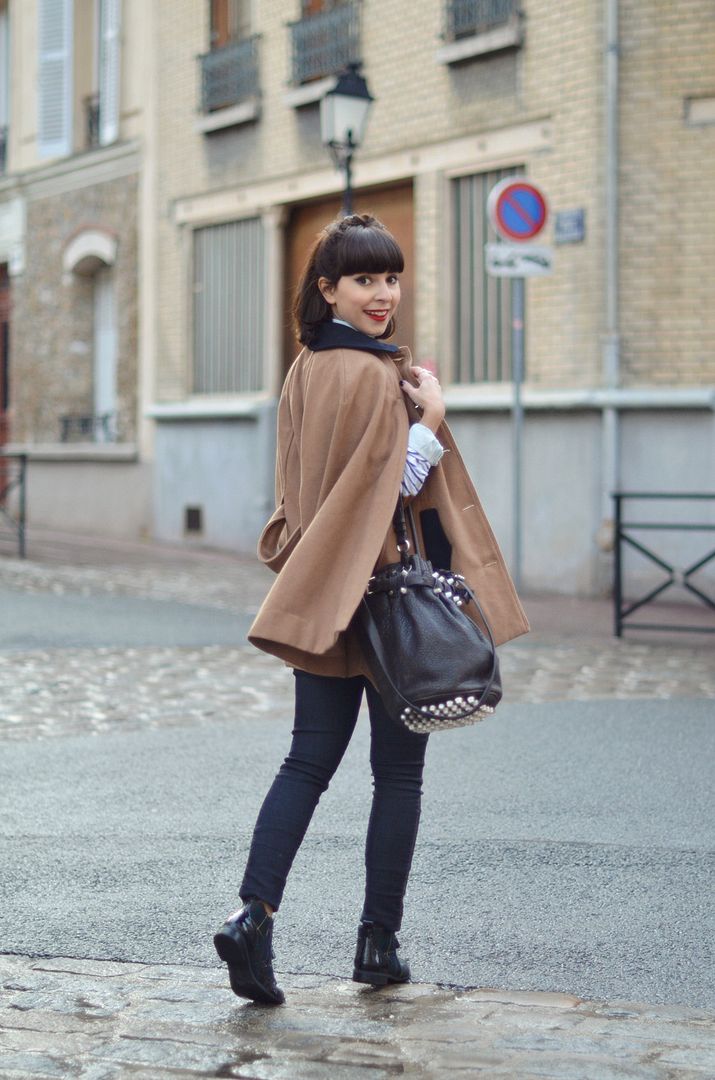 Cape via Zalando
Chemise via Jennyfer
Marinière Inès de la Fressange pour La Redoute
Jegging Dr Denim sur Sojeans
Boots Mellow Yellow
Sac Diego Alexander Wang
Bagues Ma Demoiselle Pierre, vintage et Etsy
Montre Beuchat
Bracelet manchette Hipanema
Bracelet "Hello it's Valentine" Elodietrucparis