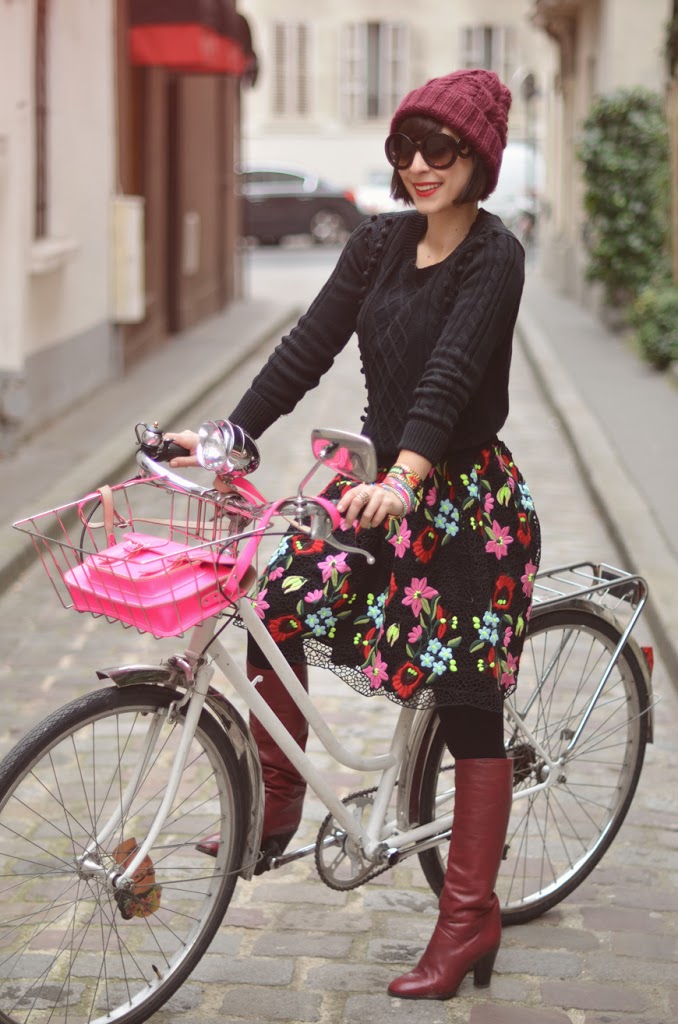 Le printemps n'a pas encore réellement pointé le bout de son nez, mais cela ne nous a pas empêché d'enfourcher notre vélo pour une balade parisienne.
Sur mon Peugeot vintage orné d'une spoke card à l'effigie de Frida Kahlo et habillée de la sublime robe « Champêtre » de la nouvelle collection Manoush, je me plais à m'imaginer en Friduchita, comme aimait se surnommer feue Frida. Oublions la couronne de fleurs sur la tête, on supporte encore un bonnet sur les oreilles (oui oui, début avril… soupir), les broderies et le sur-jupon m'évoquent l'habit de tehuana et la Casa Azul à Coyoacán. La morosité de l'hiver qui s'éternise n'aura pas ma peau ceci dit. Les imprimés à fleurs, les couleurs vives, les slippers et autres espadrilles commencent à envahir mon dressing. Une seule hâte : que les températures remontent pour de bon et que je remise définitivement par devers moi mes manteaux et bonnets !
Spring hasn't came back yet, but that did not stopped us from riding our bikes in Paris.
On my vintage Peugeot customized with a Frida Kahlo spoke card and dressed in the gorgeous « Champêtre » dress by Manoush (new collection), I like to imagine myself as Friduchita (this is how Frida liked to nickname herself). Forget the flowers crosn on the head, it's cold enough to still wear a beanie on your ears (yes, it's early April… sighs), embroidery and petticoat remind me of the habit of Tehuana and Casa Azul in Coyoacán. Anyway, the winter gloom won't steal my joyful mood. Printed flowers fabrics, bright colors and slippers began to invade my closet. Just can't wait for temperatures rise for good and for putting away my coats and hats for good !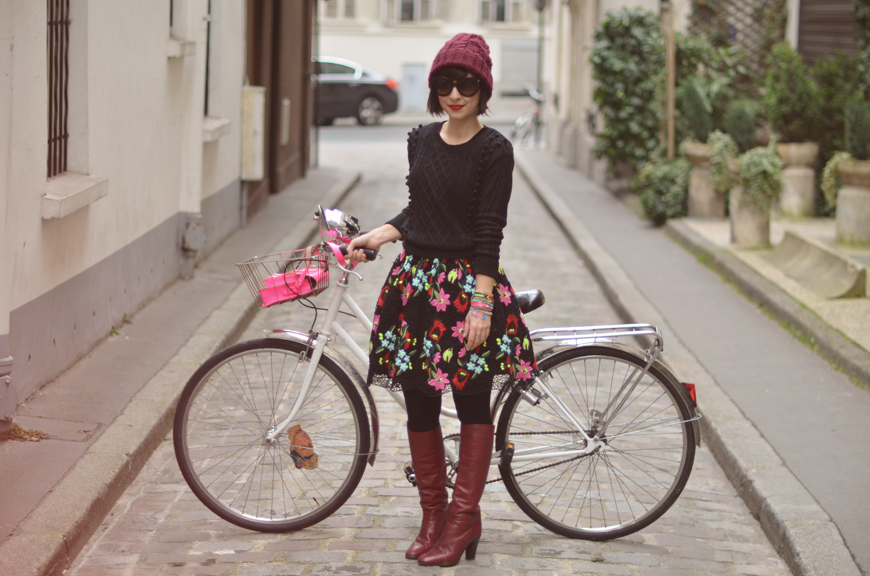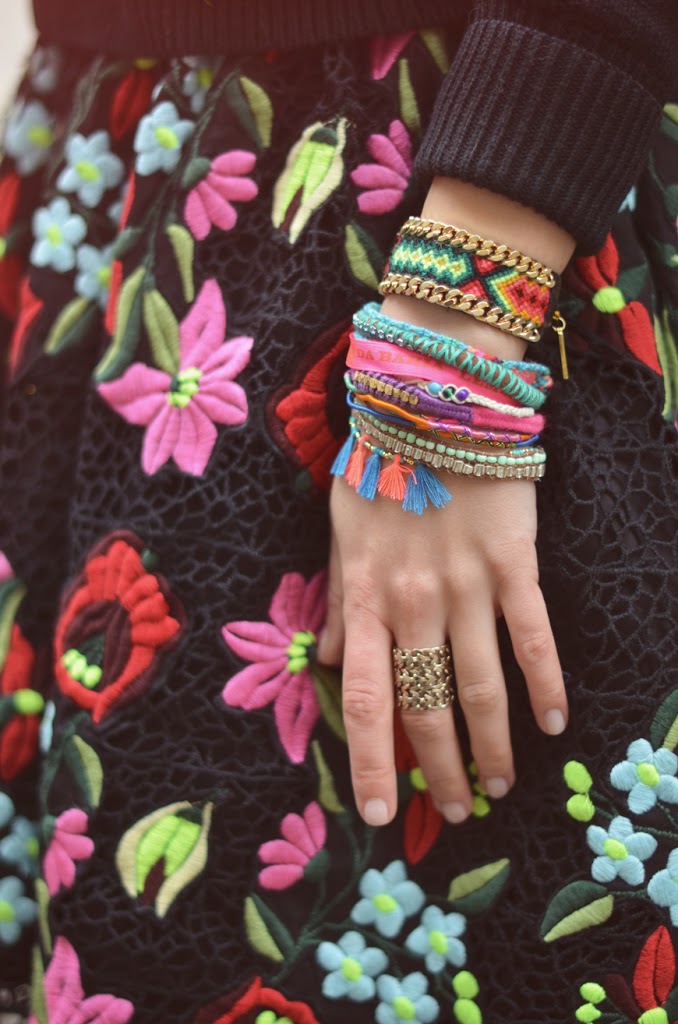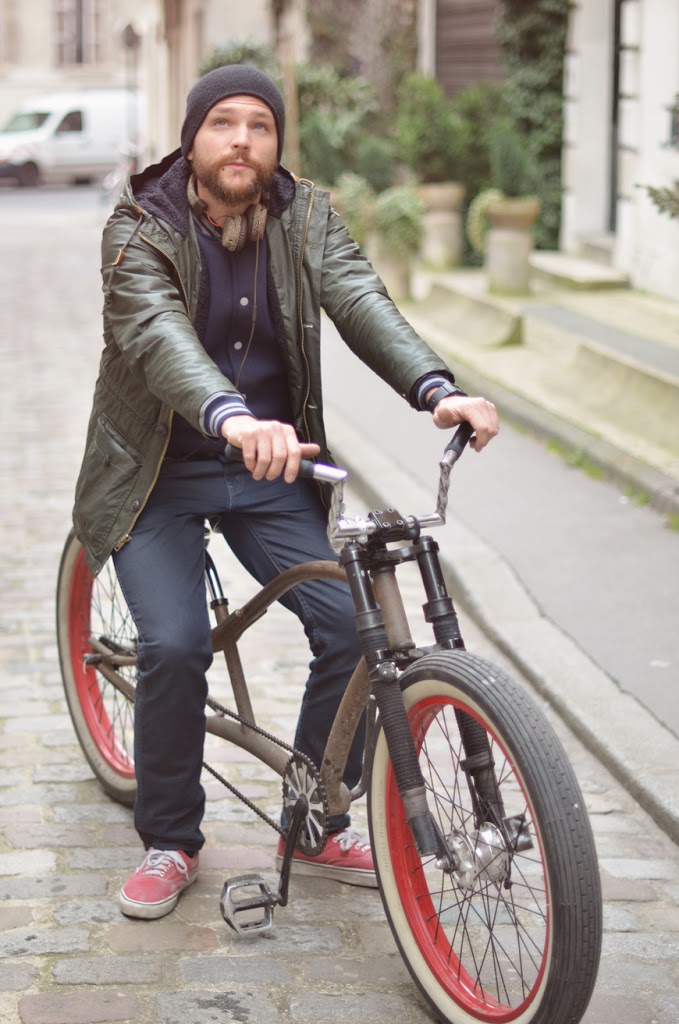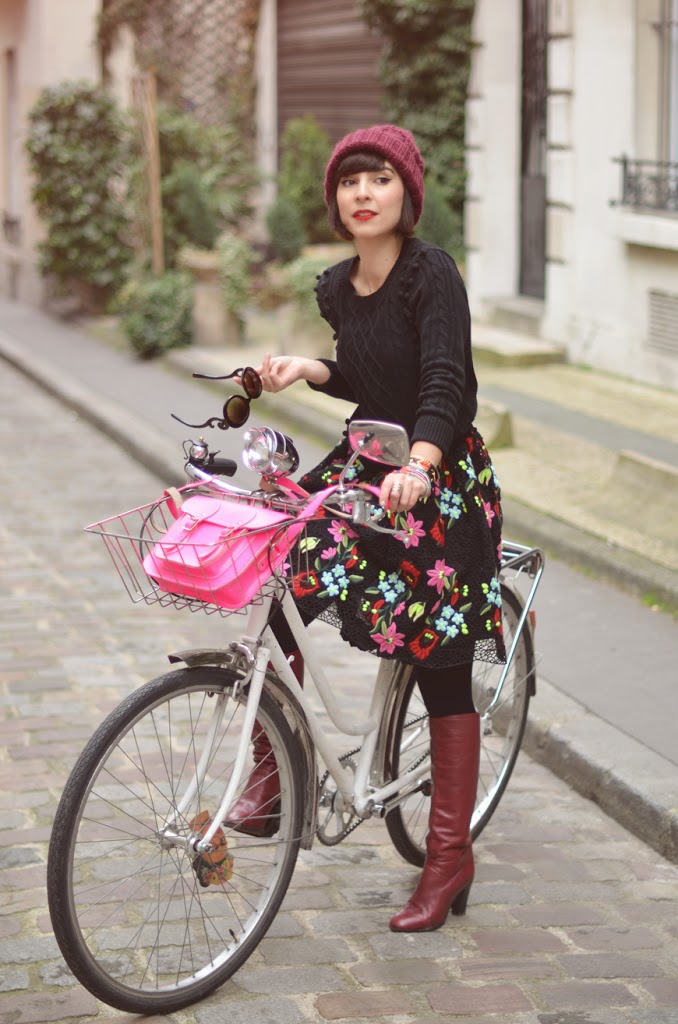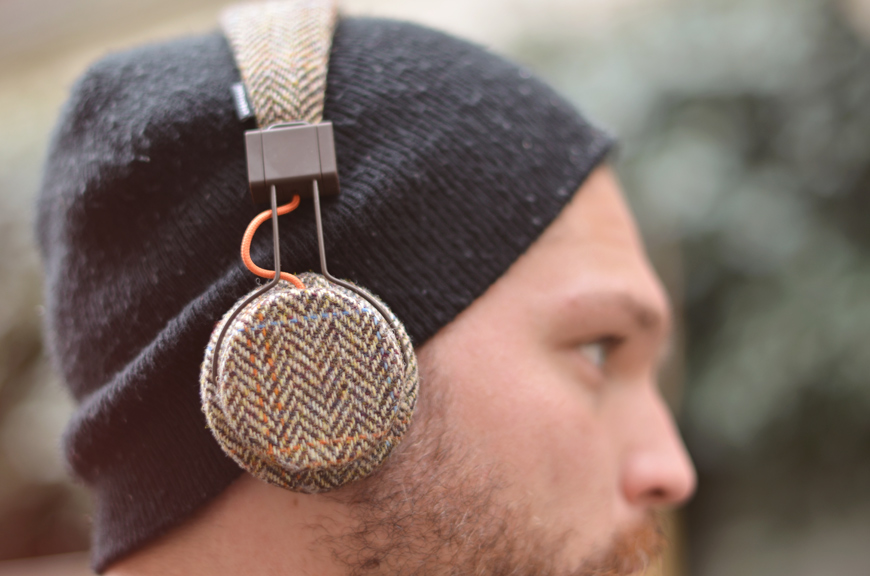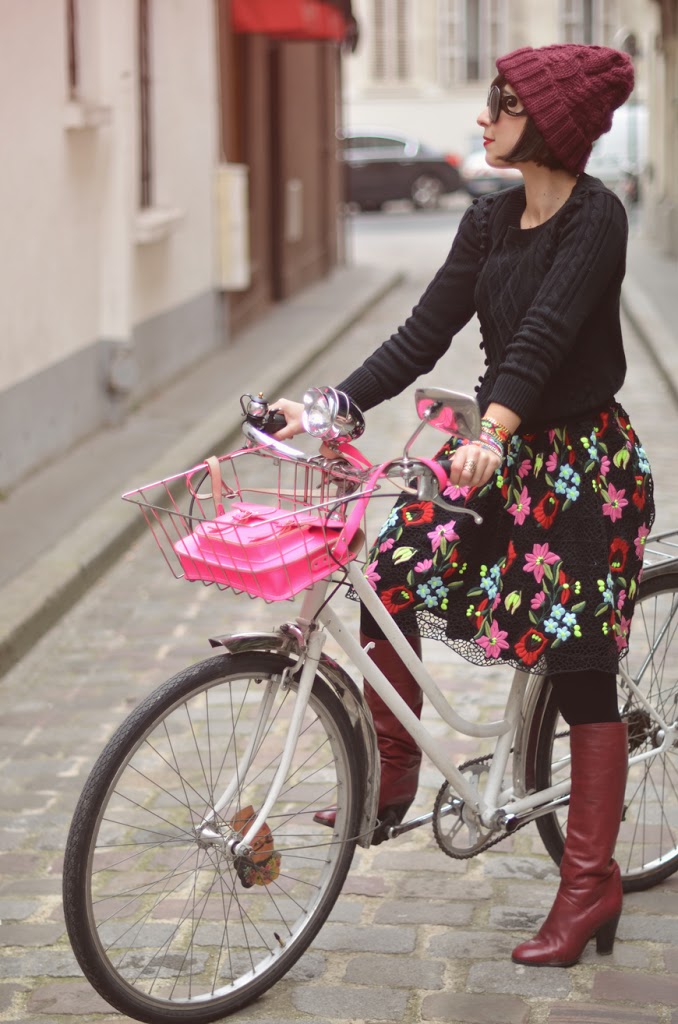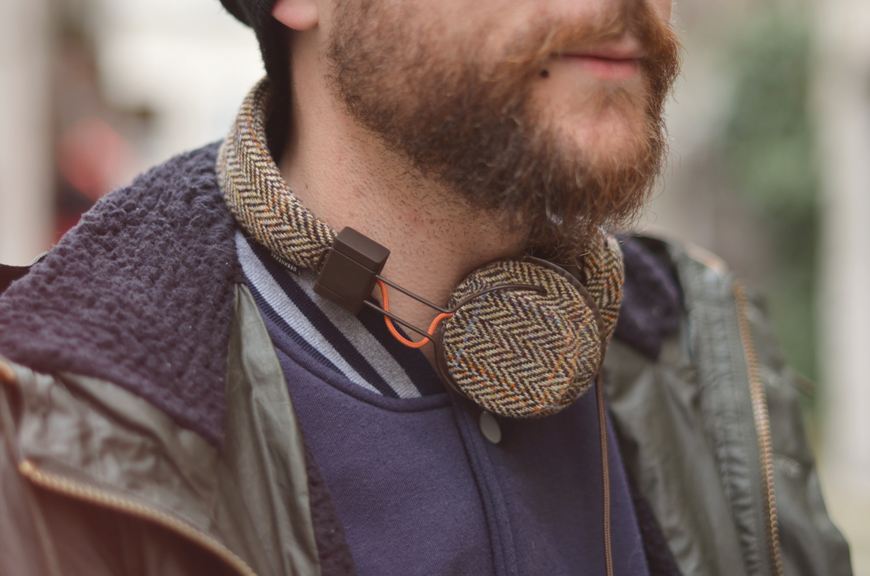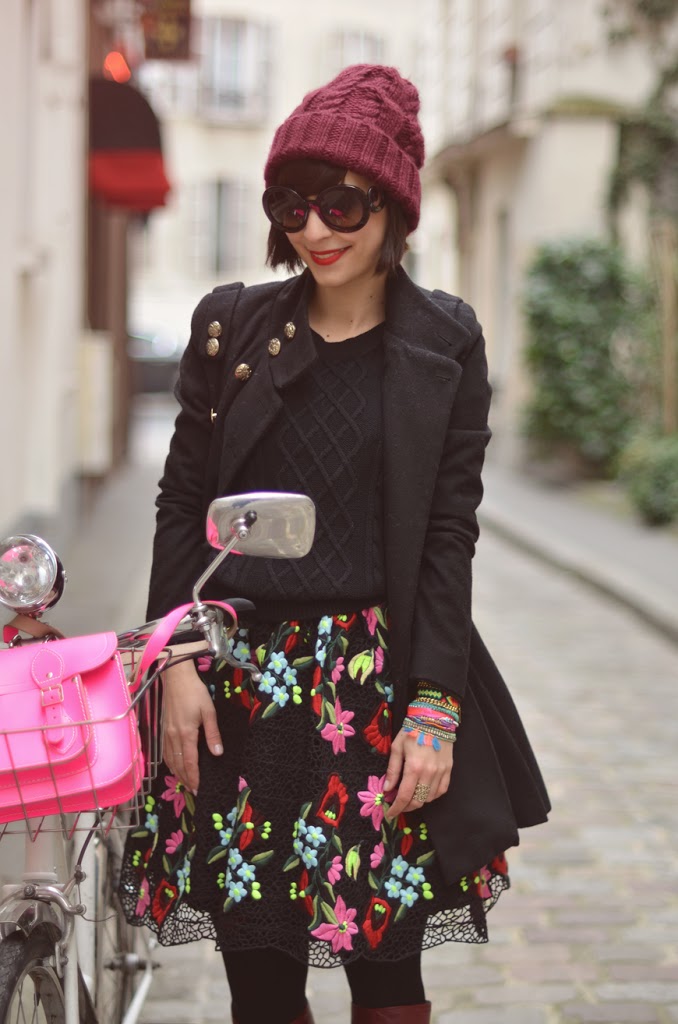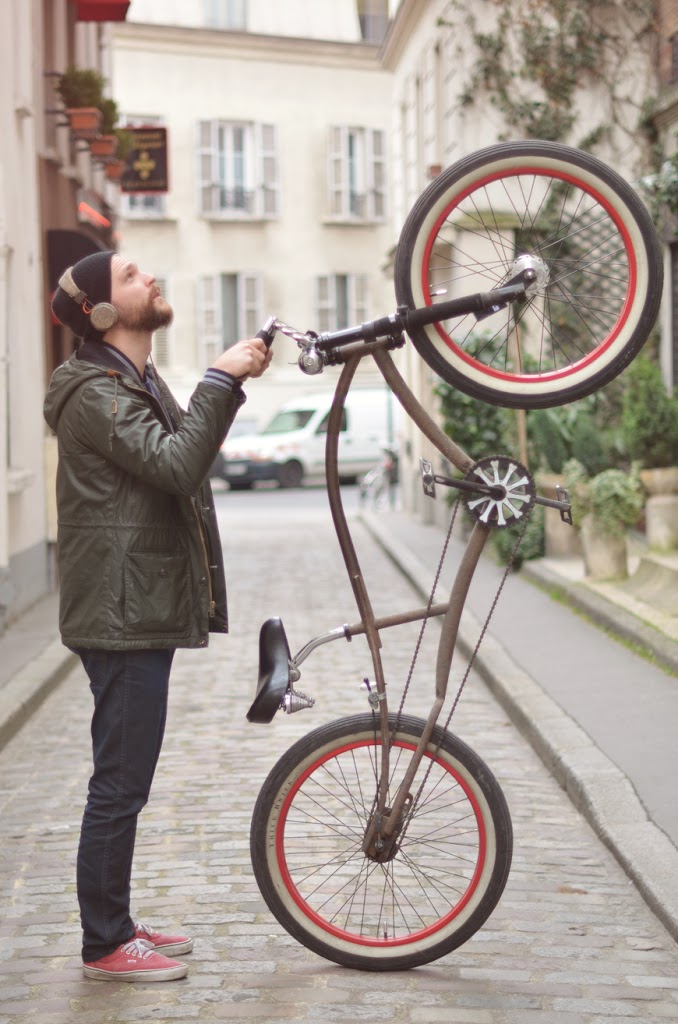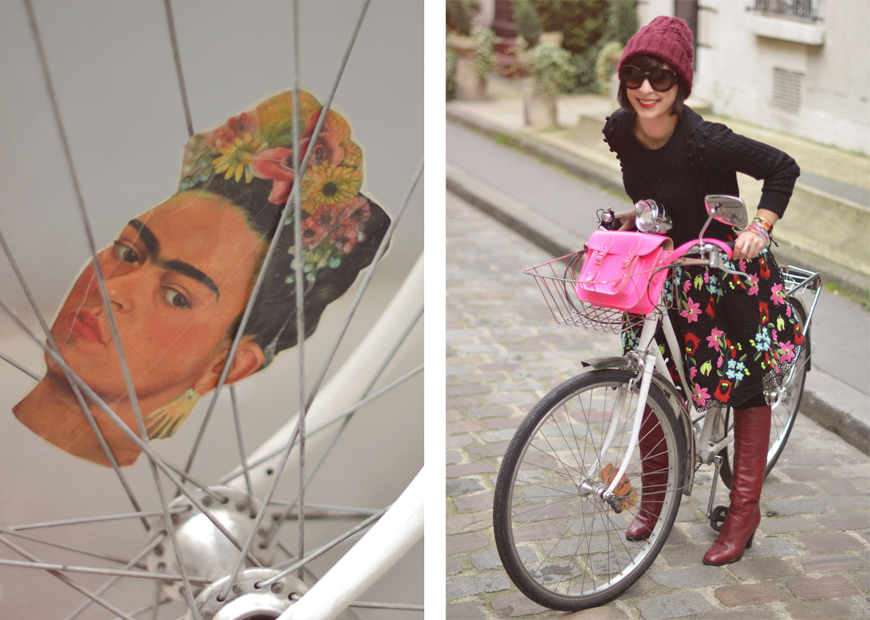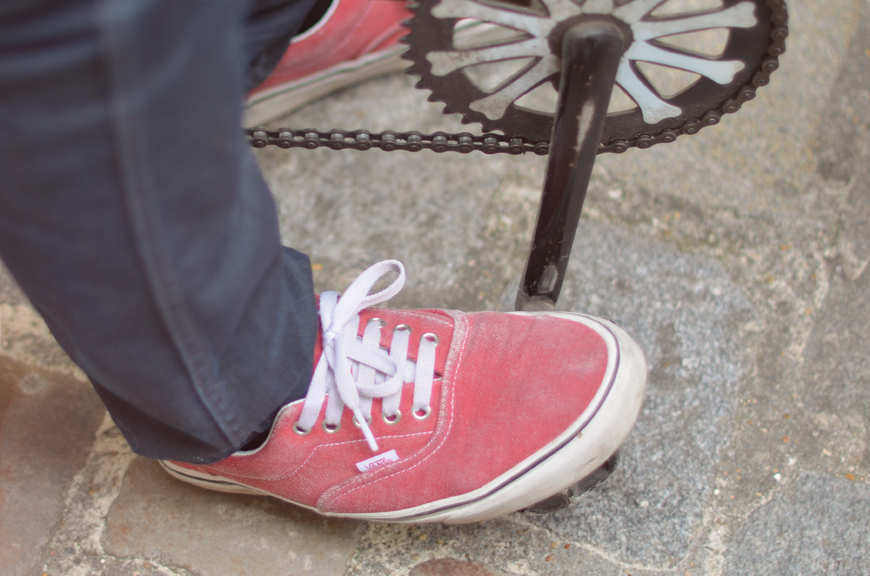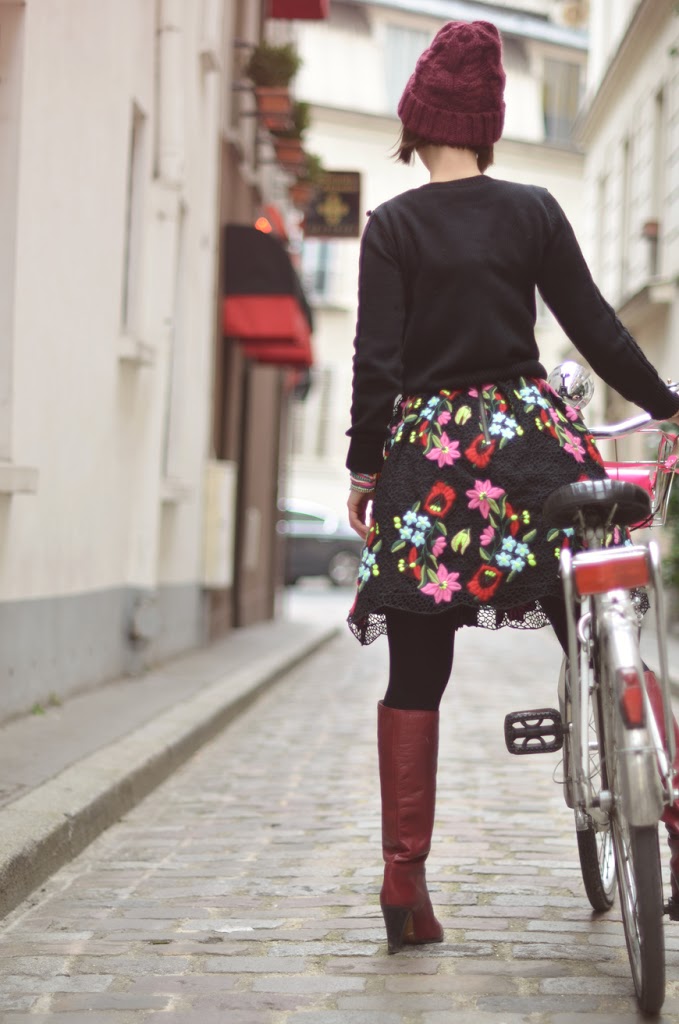 Lui :
Parka Obey
Bonnet Stradivarius (old)
Jean Levi's 511
Van's achetées à New York (old)
Casque Platan en tweed via Urbanears
Montre Baby-G BGA-200-1E2ER via Casio
Lunettes Prada Baroque via Luxottica
Bonnet Topshop
Caban via Queen's Wardrobe (old)
Pull Mint & Berry via Zalando
Robe Champêtre Manoush
Collants via la Gambettes Box
Bottes vintage offertes par Pénélope
Cartable The Cambridge Satchel Company via Urban Outfitters
Manchette AMAZONAS Hipanema via Minimall
Bracelet Kim & Zozi via Caratime