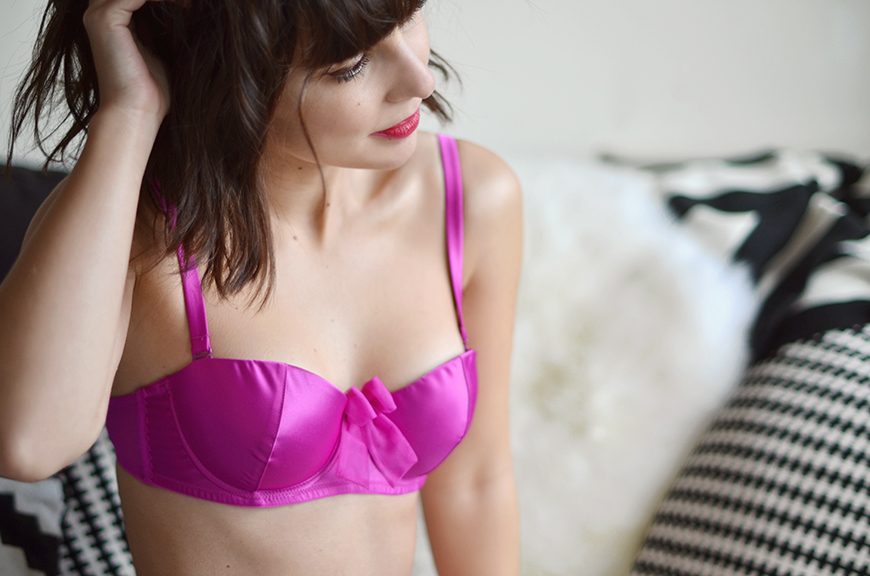 Un nouvel article lingerie ! Vous avez pu en découvrir quelques uns ici car j'ai pris la décision de porter les ensembles de lingerie que je voulais vous montrer. Les poser à plat sur une table ne leur rend pas justice, mais c'est un vrai défi envers moi-même de poser en sous-vêtements.
Je porte l'ensemble Idylle de la marque Rouge Gorge, récemment découverte à l'occasion de leur présentation presse à l'hôtel Amour. J'avais eu de nombreux coups de cœur pour plusieurs pièces : un soutien-gorge triangle en dentelle sans armature, un kimono satiné imprimé, des ensembles en dentelle bleu Klein… Il y avait aussi de la guêpière, de ravissants body, de la nuisette sexy. J'ai tout aimé, cependant en matière de lingerie je n'attends qu'une chose : du confort.
Mon choix s'est porté sur un ensemble rose fushia en satin, comportant d'adorables détails très féminins : un nœud de tulle sur le soutien-gorge et sur l'arrière de la culotte. Sur cette dernière, un jeu de laçage de rubans joliment orné de dentelle. Enfin, le dernier petit détail : la découpe et le bijou, un tout petit strass inattendu.
Une parure à la fois sexy et raffinée, très confortable au quotidien !
A new lingerie post ! You may have discovered some here because I decided to wear lingerie sets I wanted to show you. Lay them flat on a table doesn't highlight them, but it's a real challenge to myself to pose here in underwear.
I carry the « Idylle » set, by Rouge Gorge. I recently discovered this brand during their press presentation at the Hôtel Amour. I had many crushes for several items : a triangle lace bra without underwire, a satin kimono printed, lace sets in Klein blue… There was also a guêpière, lovely body, sexy nuisette. I liked everything , however in lingerie I mostly expect one thing : comfort.
My choice fell on a pink fuchsia satin set, featuring adorable feminine details : a tulle bow on the bra and on the back of the panties. On this one, a set of ribbons lacing-up nicely decorated with lace. The last little detail : cutting and gem, a little unexpected strass.
An ornament both sexy and sophisticated, very comfortable to wear every day !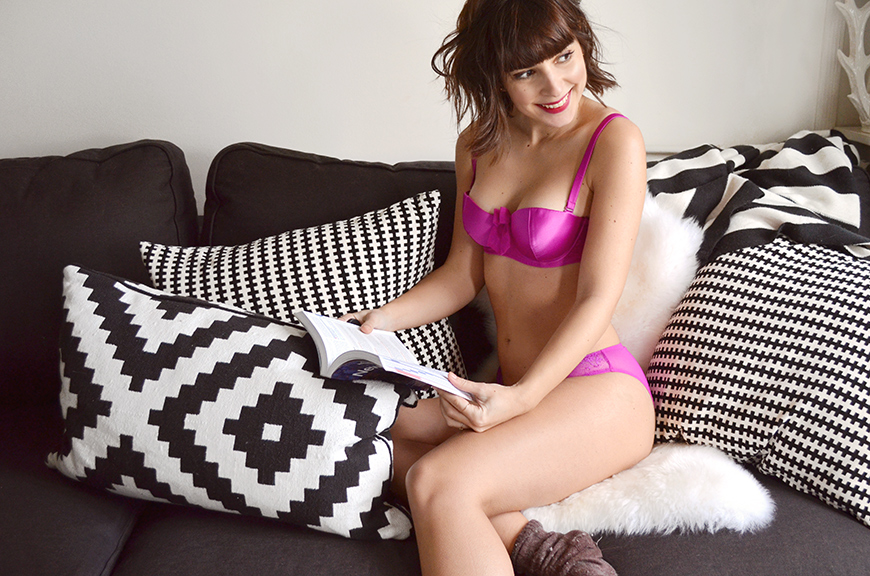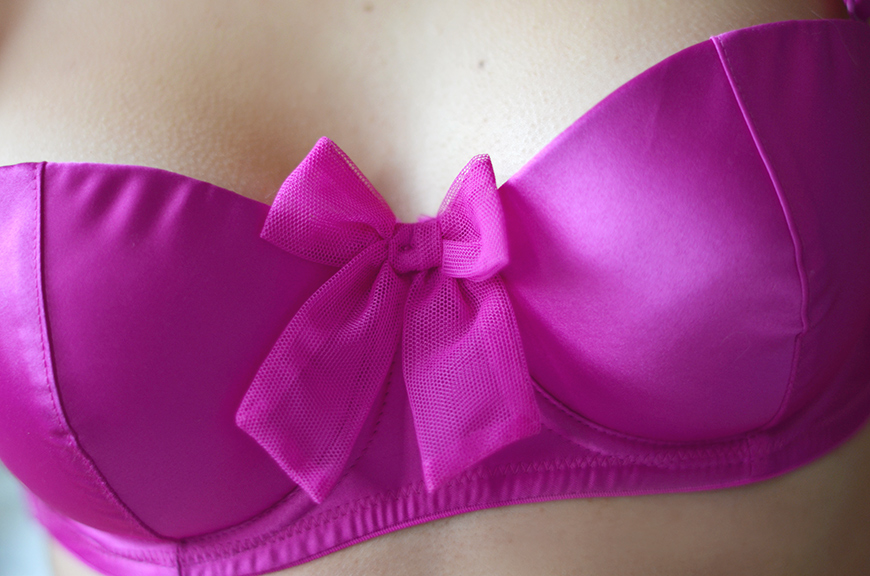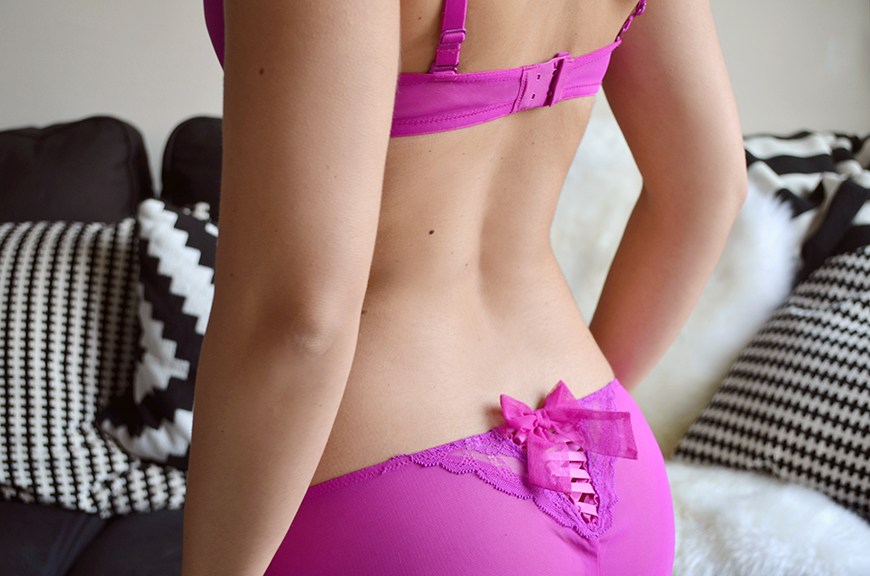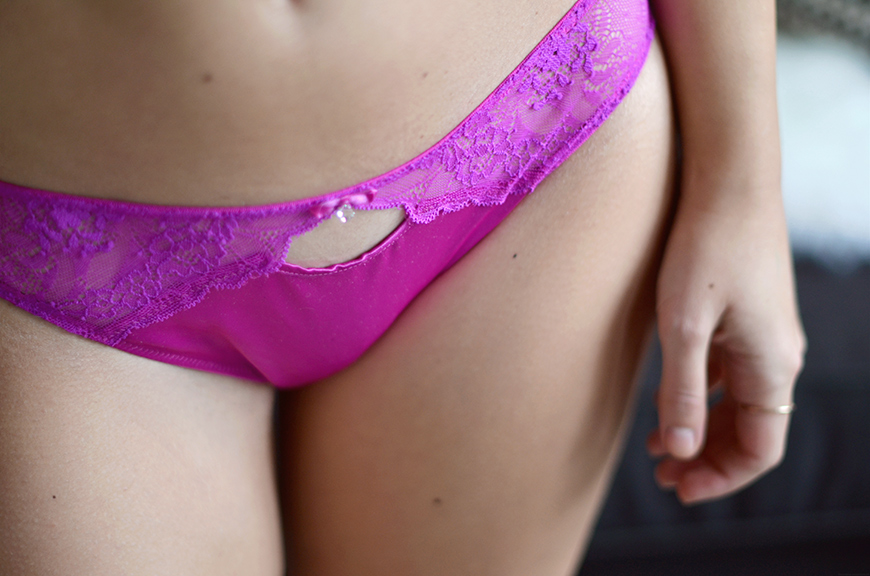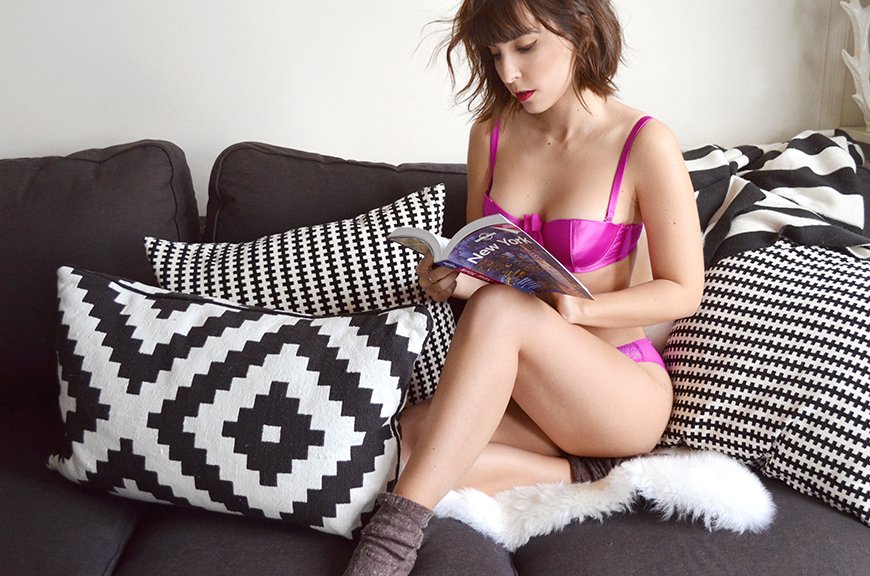 Soutien-gorge Idylle via Rouge Gorge
Culotte Idylle via Rouge Gorge
[Article sponsorisé]