Voici 7 choses que j'ai aimées récemment.
Here are 7 things I've loved, lately.
– Déguster une tartelette aux fraises fin octobre. Sûrement des fraises surgelées, car ce n'est plus la saison, mais je l'ai appréciée comme étant un dernier petit bout d'été, déjà bien loin… /
The strawberry tart I recently tasted. Surely frozen strawberries because it's not the season anymore, but I enjoyed it as a last little bit of Summer long gone… –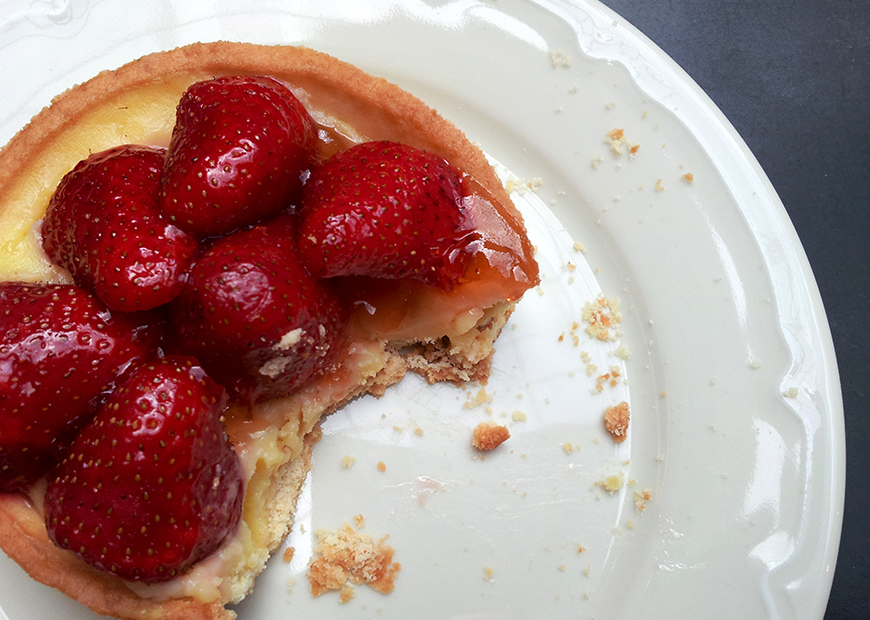 – Notre balade en forêt, le weekend dernier… /
Our stroll in the woods, last weekend… –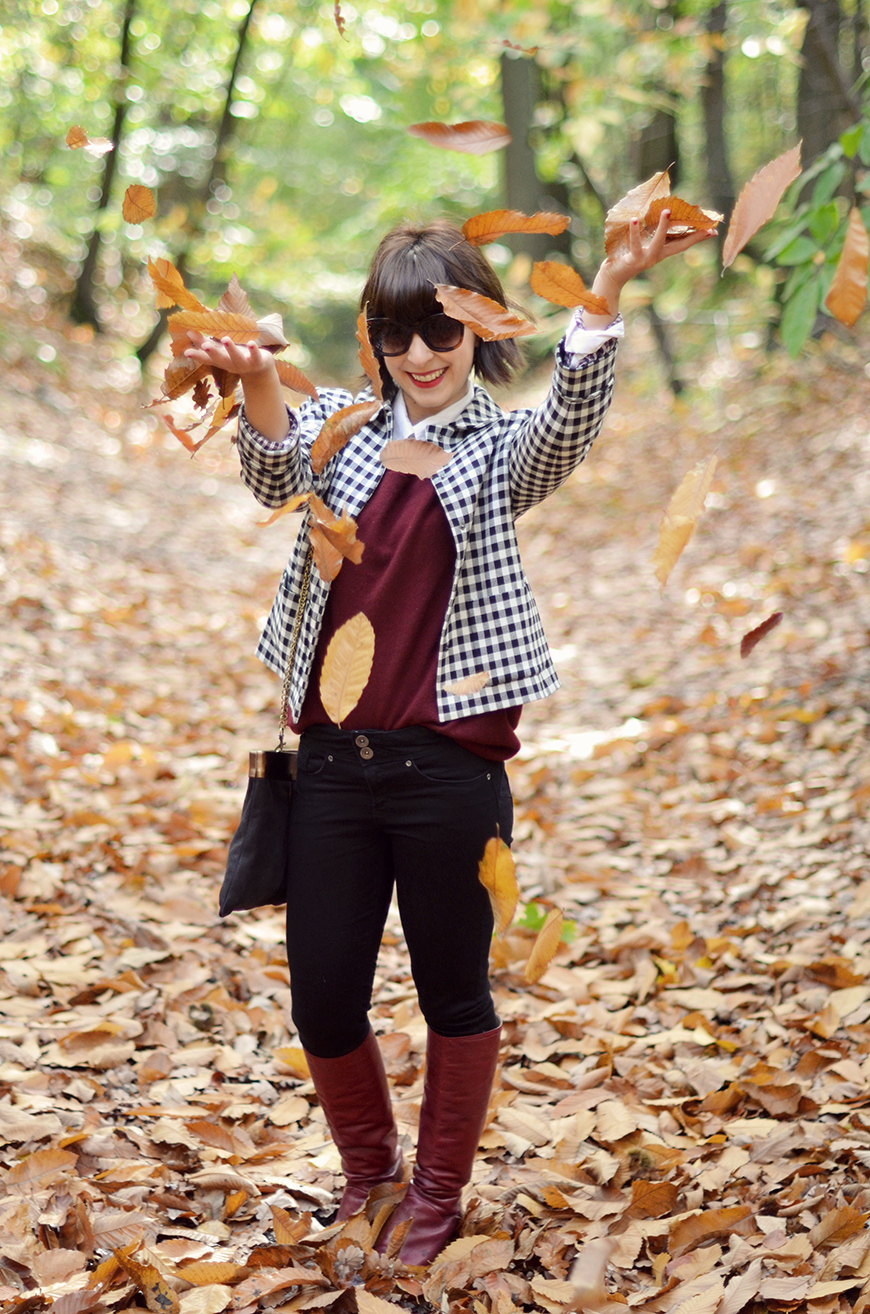 Les citrouilles, potirons, potimarron, courges, coloquintes, pâtissons… Une jolie famille pleine de couleurs ! J'ai acheté une courge « butternut » (ou courge « noix de beurre ») qu'on a cuisiné en purée : un délice ! /
Pumpkins, squashs, gourds… A lovely colorful family ! I bought a « butternut » pumpkin which we cooked mashed : delicious ! –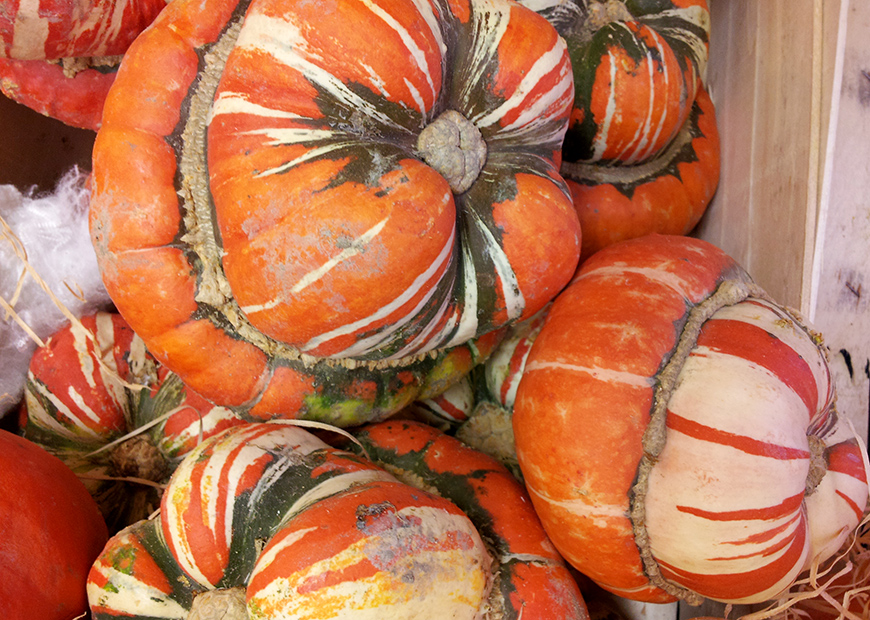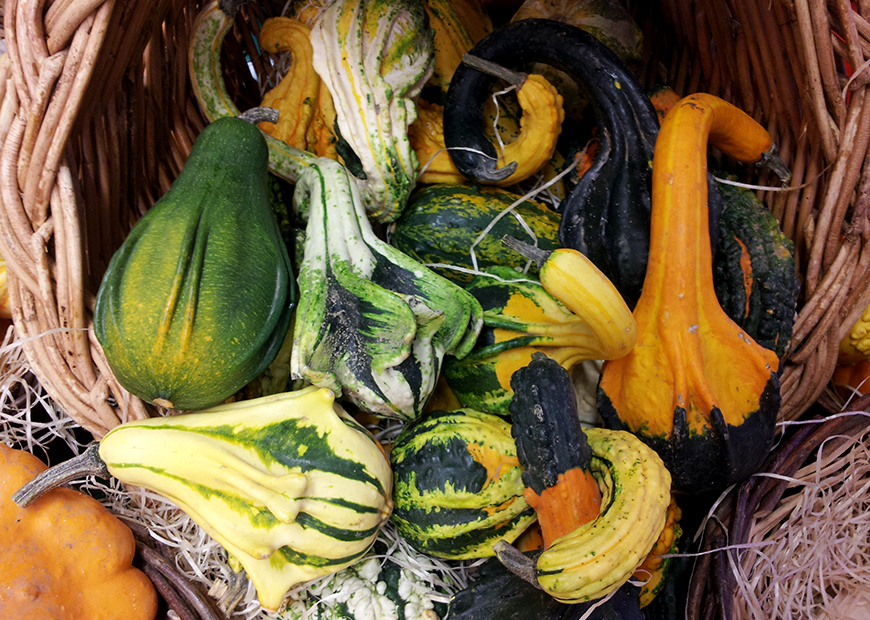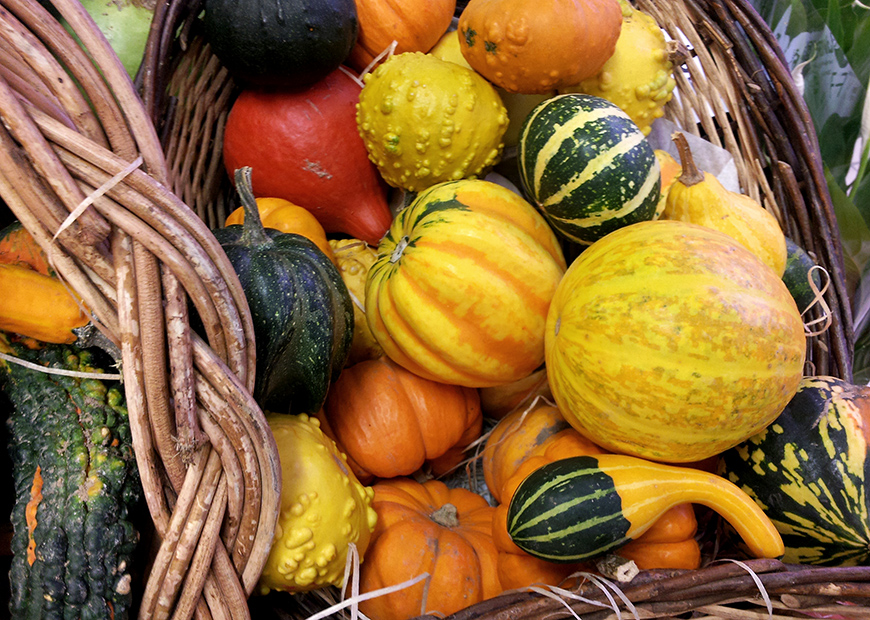 – Nos déguisements d'Halloween… J'étais en Mia Wallace (Uma Thurman, dans Pulp Fiction, mais après son overdose) et Adrien en… zombie dégueu. Il a concocté son maquillage avec du caramel et de la gélatine alimentaire.
Si vous ne nous avez pas vu passer dans les rues de Paris entre 22h et 3h du matin, peut-être nous avez vous entendu ? *driiing driiing HAHAHA* /
Our Halloween costumes… I was Mia Wallace (Uma Thurman in Pulp Fiction, but after overdose) and Adrien… in a kinda gross zombie. He concocted his makeup with caramel and edible gelatin.
–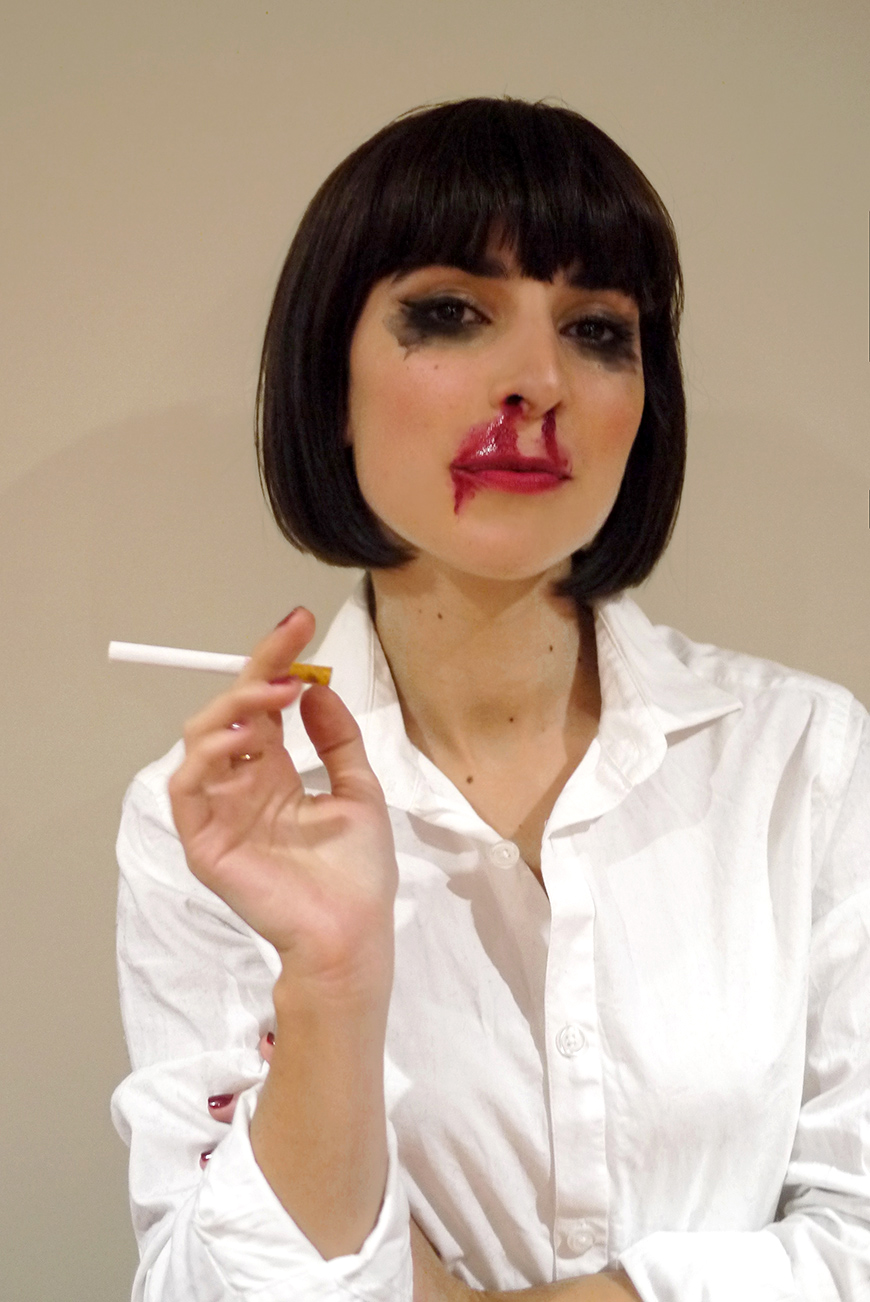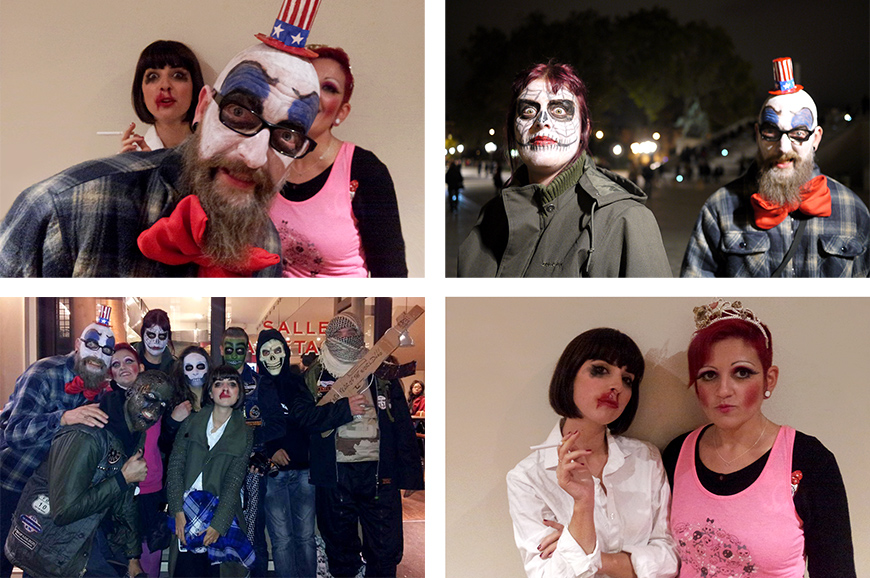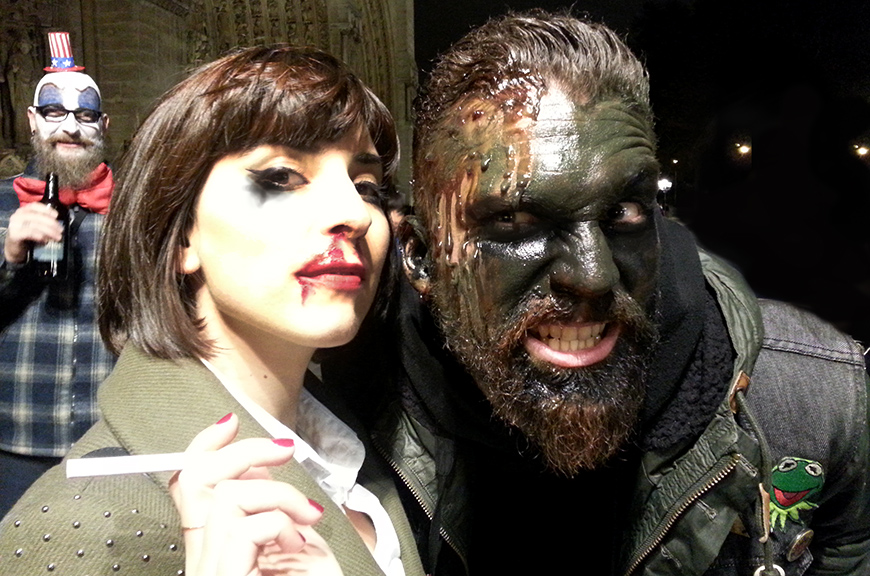 – Notre pichet très « Maison Baratheon » (dans la géniale série Game of Thrones) acheté sur le site d'
Anthropologie
. Je l'aime ! (Il est Sold out sur le site maintenant). /
Our pitcher so « House Baratheon » (in the great series Game of Thrones) purchased on Anthropologie e-shop. I love it ! (It's Sold out now).
–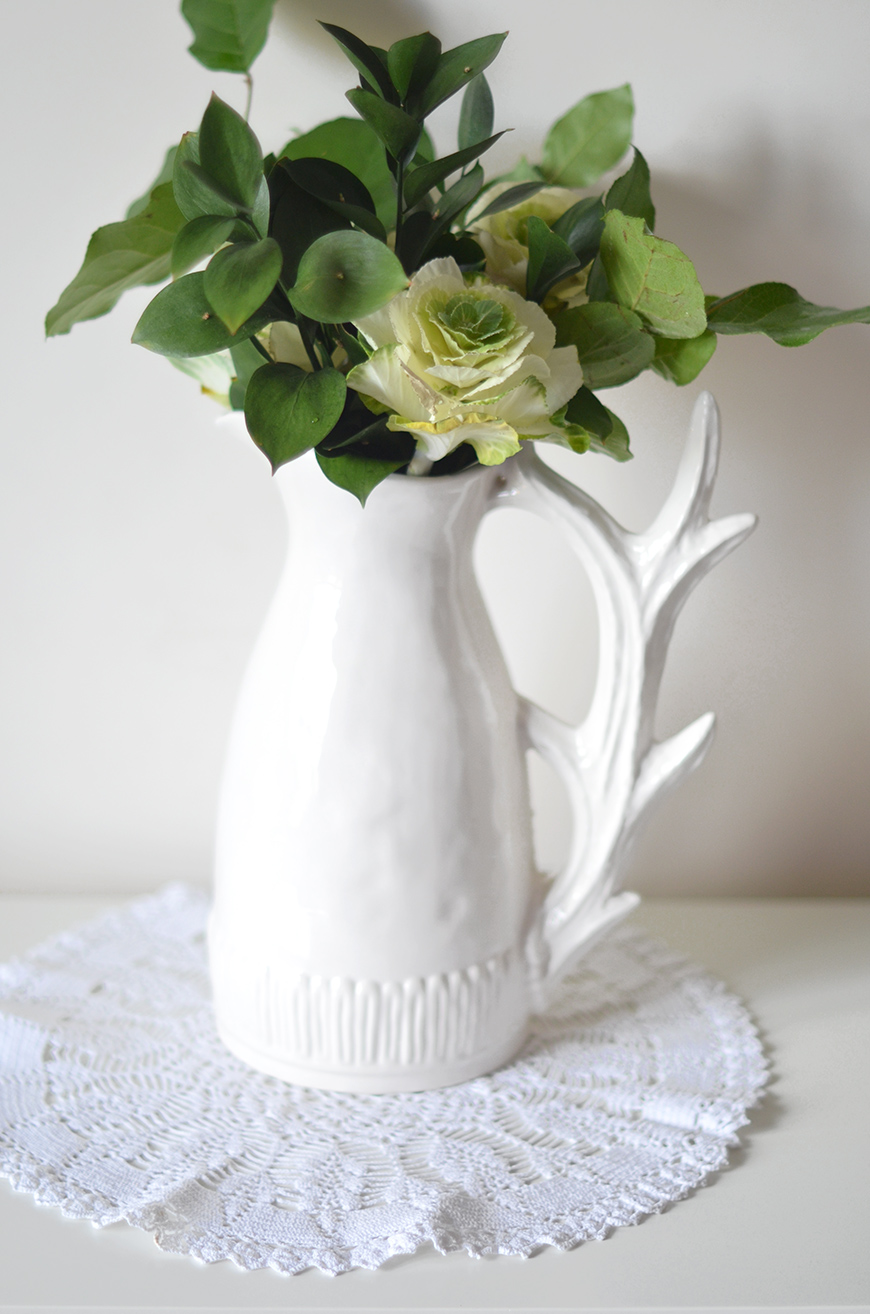 – La nouvelle collection de collants «
Jolies Jambes
» par Etam ! Une bien jolie boîte surprise renfermant 2 paires de collants noirs en édition limitée de la collection «
Les Fashion
» : le modèle « petit losange » et le modèle « floral »
Ce mois-ci, je découvre aussi la ligne de lingerie
Pure Sensation
et suis bien tentée d'essayer pour me faire ma propre opinion… C'est asse intriguant la lingerie à mémoire de corps, non ?
Sinon, le froid arrive : alors, vous êtes plutôt
parkas
ou plutôt
doudounes
, vous ? –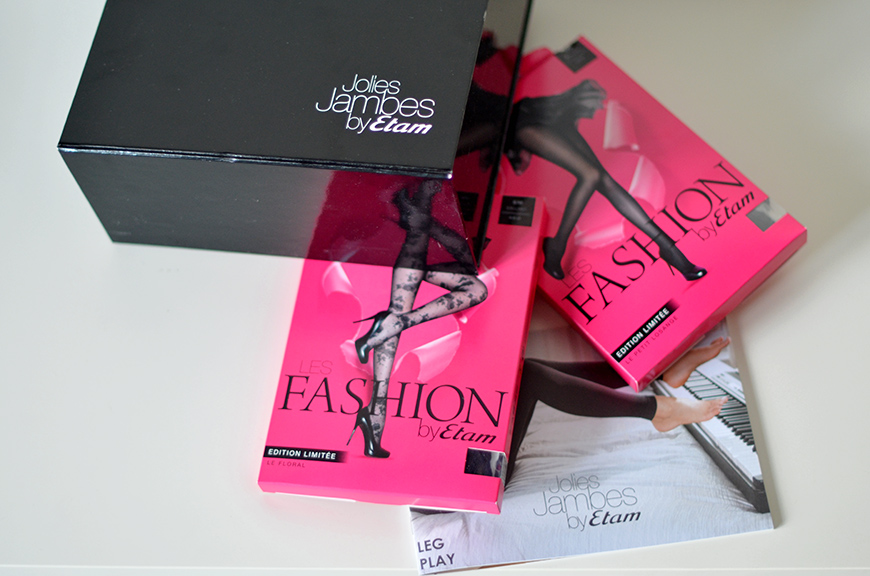 – Profiter encore un peu d'une terrasse de café, place de la Nation, en attendant une copine avec un super bon roman. Je vous en parle très bientôt, dans un article «
1 livre, 1 CD, 1 DVD
« , promis ! /
Enjoying a bit of a terrasse café, Place de la Nation, waiting a friend with a super good novel ! –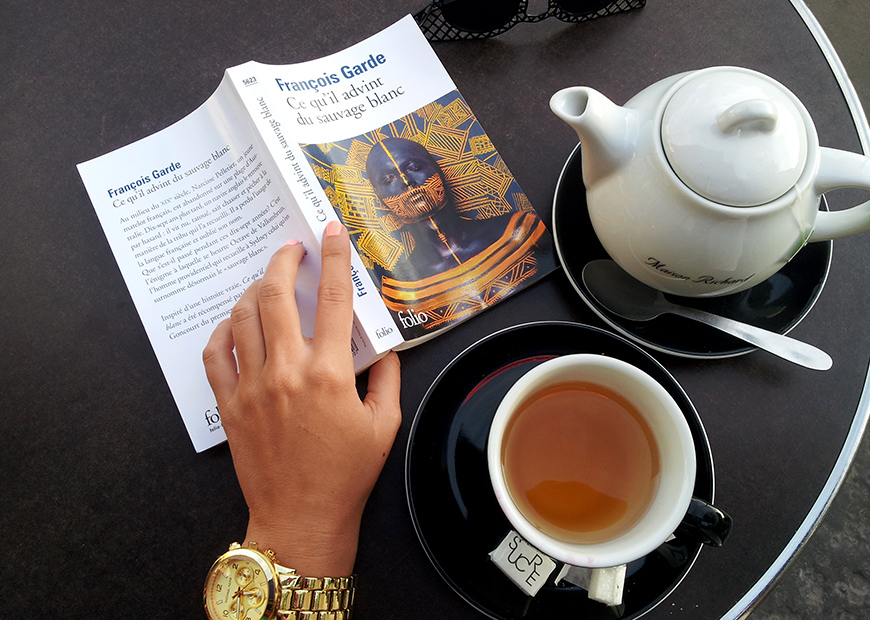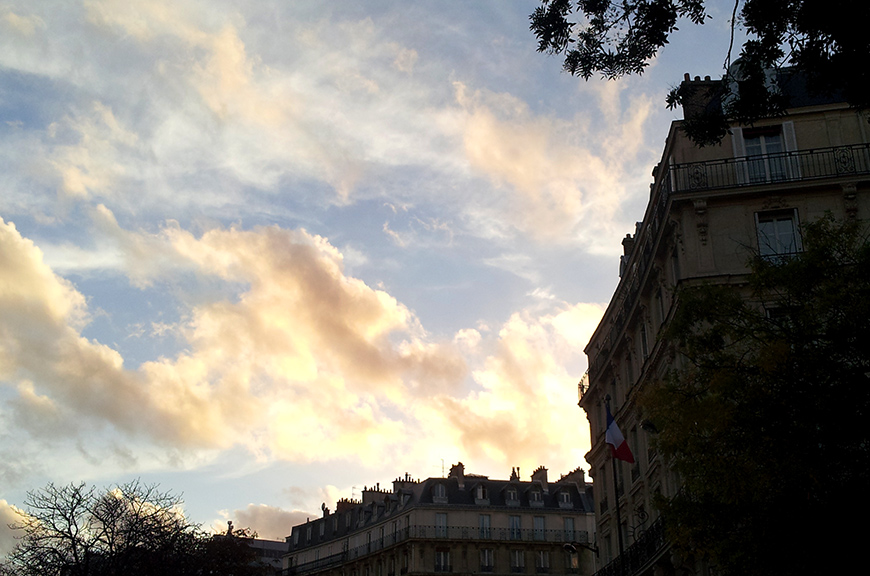 « Age is something that doesn't matter, unless you are a cheese. »
[quote by Luis Bunuel]