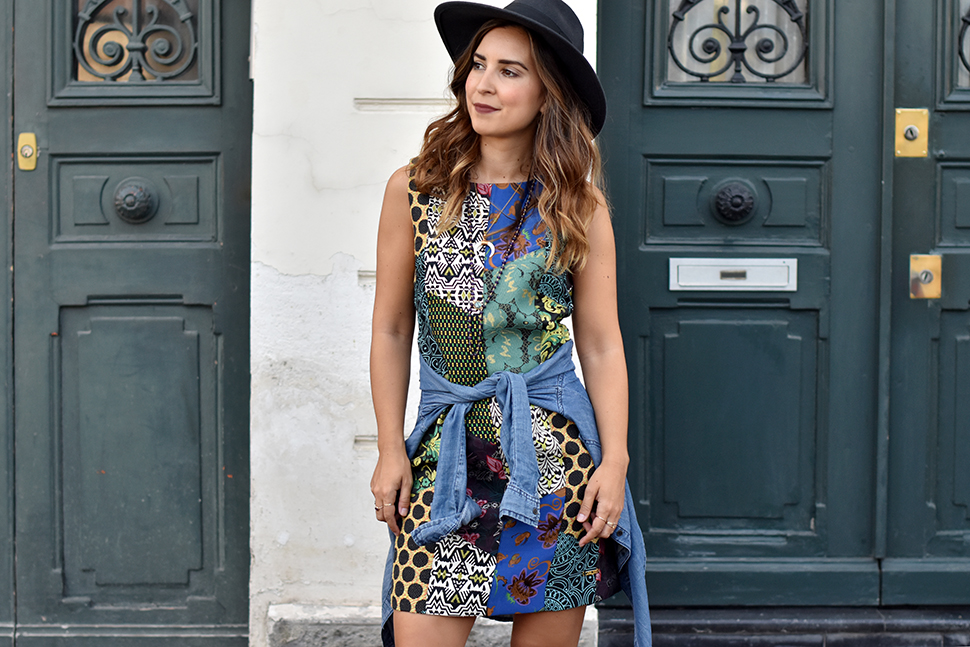 ♫♪ Salsa House En Cuba – Gozando En El Solar ♫♪
Voici deux tenues en Desigual, avec des vêtements piochés parmi leur nouvelle collection. Pour cela, je me suis rendue dans leur magasin de Perpignan, profitant de mes vacances dans la région début septembre. Je sais que les mix d'imprimés, les couleurs vives et les coupes parfois « classiques » peuvent en effrayer plus d'une. Effectivement, il faut oser, mais la mode est un terrain de jeu tellement vaste, les possibilités infinies et personnellement je ne cesse de m'amuser en me lançant des défis.
Pour ce premier look, j'ai opté pour la robe « Calista » avec la chemise en denim « Marti » (en promo !) que j'ai accessoirisés de mon fedora gris et de mocassins vert bouteille en simili cuir. Quelques colliers et les cheveux lâchés pour la touche « Bohème ».
Here are two outfits by Desigual, with picks from their new clothing collection. For this, I went to their store in Perpignan, enjoying my holidays in the region in early September. I know the mix of prints, bright colors and some « classic » cuts can scare more than one. Indeed, we must dare, but fashion is such a vast playground, with endless possibilities and personally, I constantly amuse myself by throwing myself challenges.
For this first look, I opted for the dress « Calista » with the denim shirt « Marti » (on Sale !) I accessorised them with my grey fedora and bottle green faux leather loafers. Some necklaces and hair let loose for a « Boheme » style.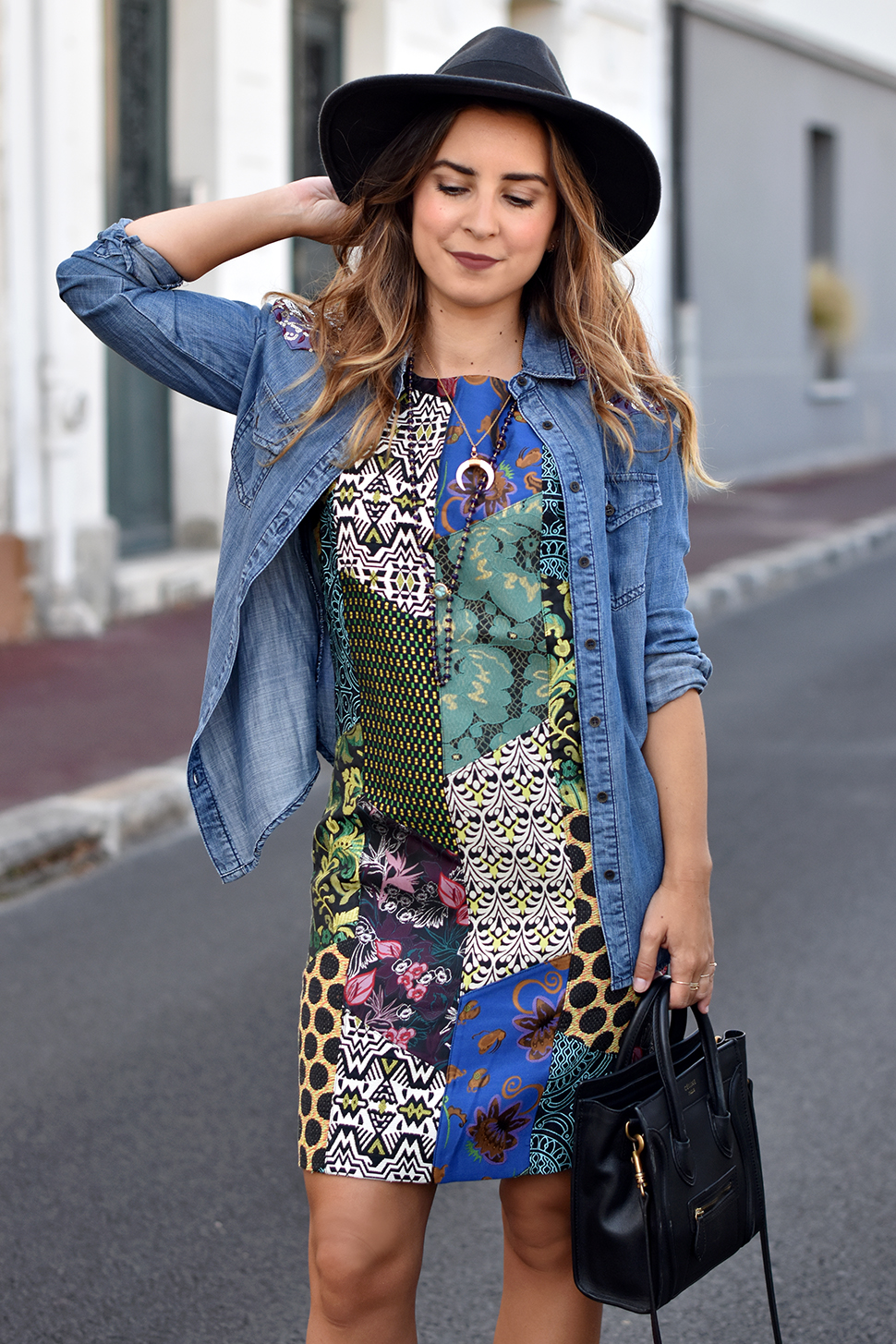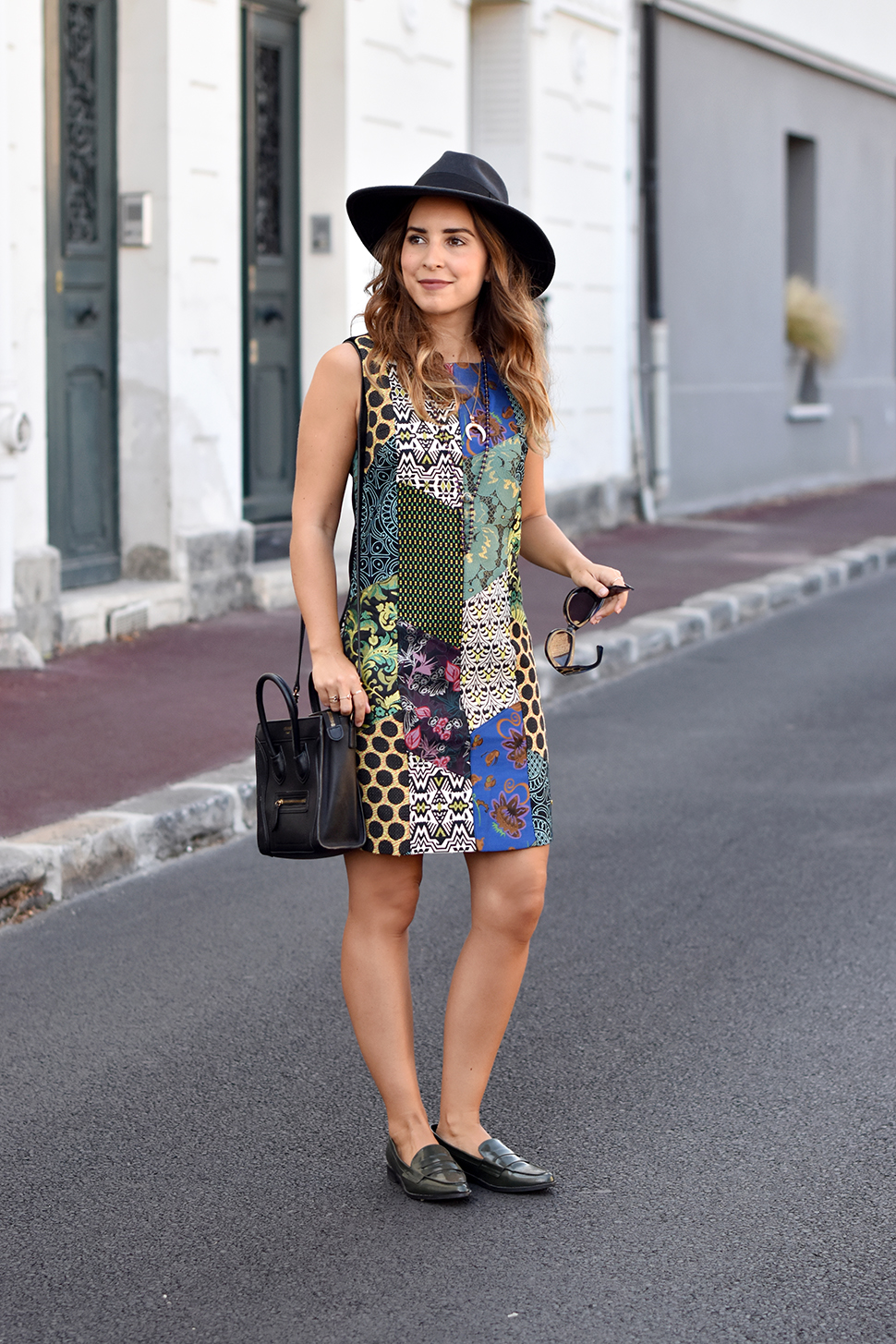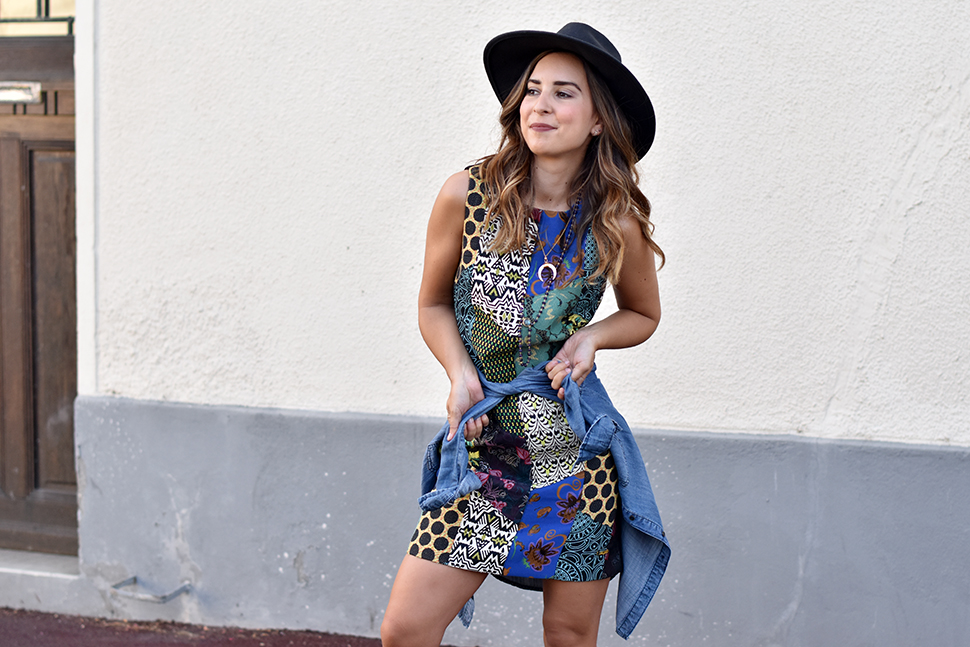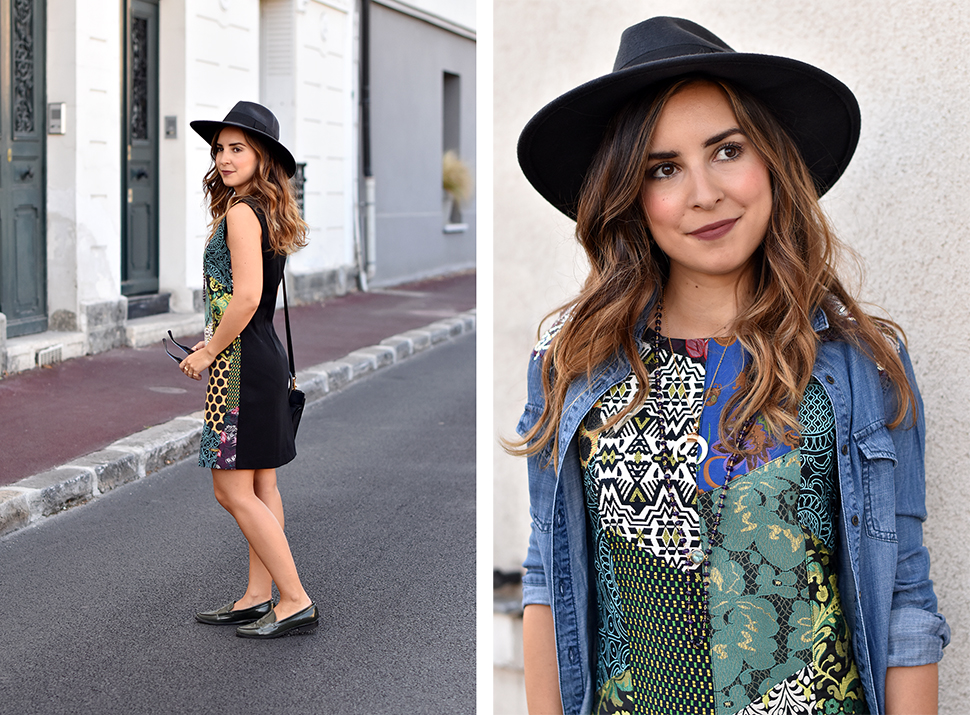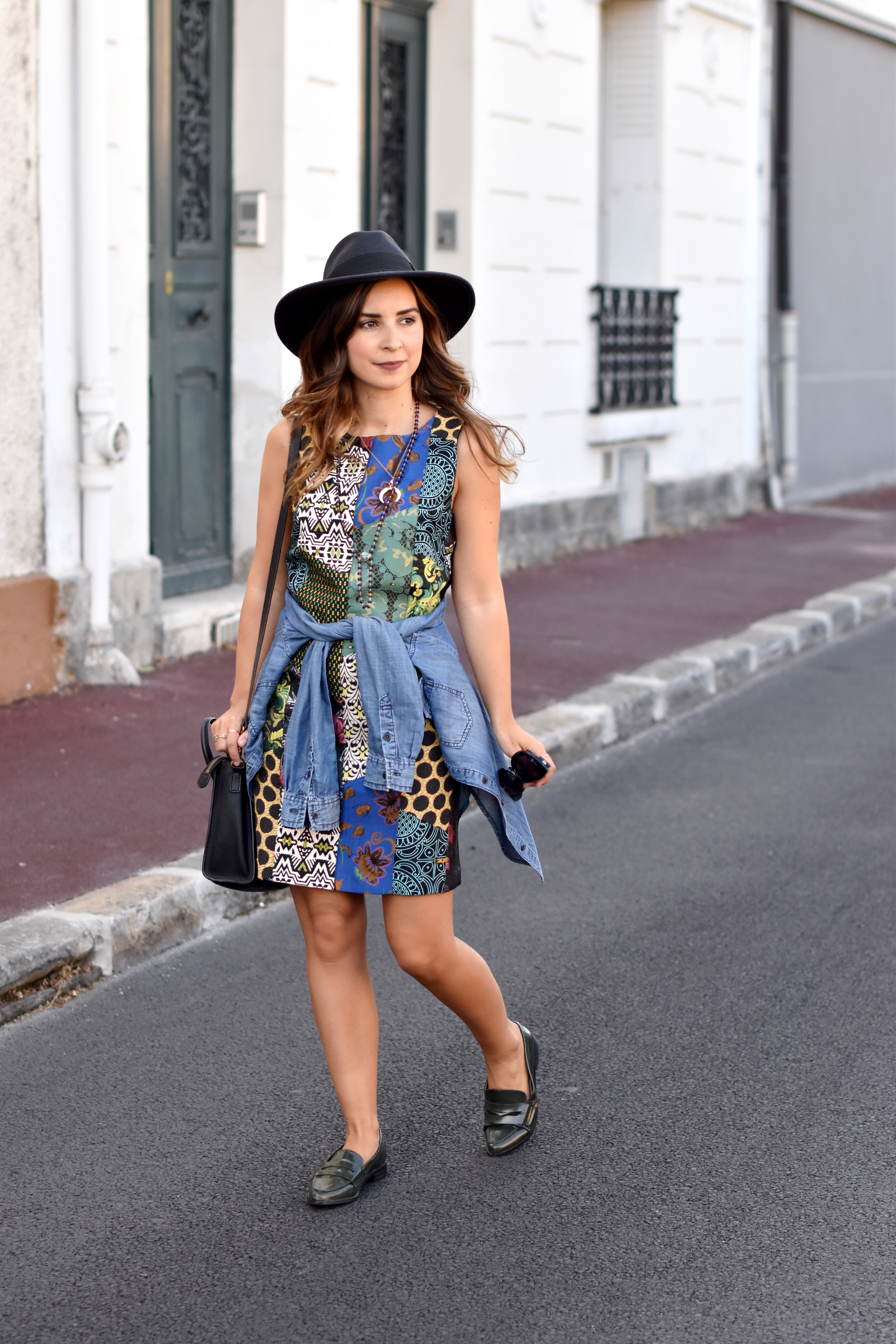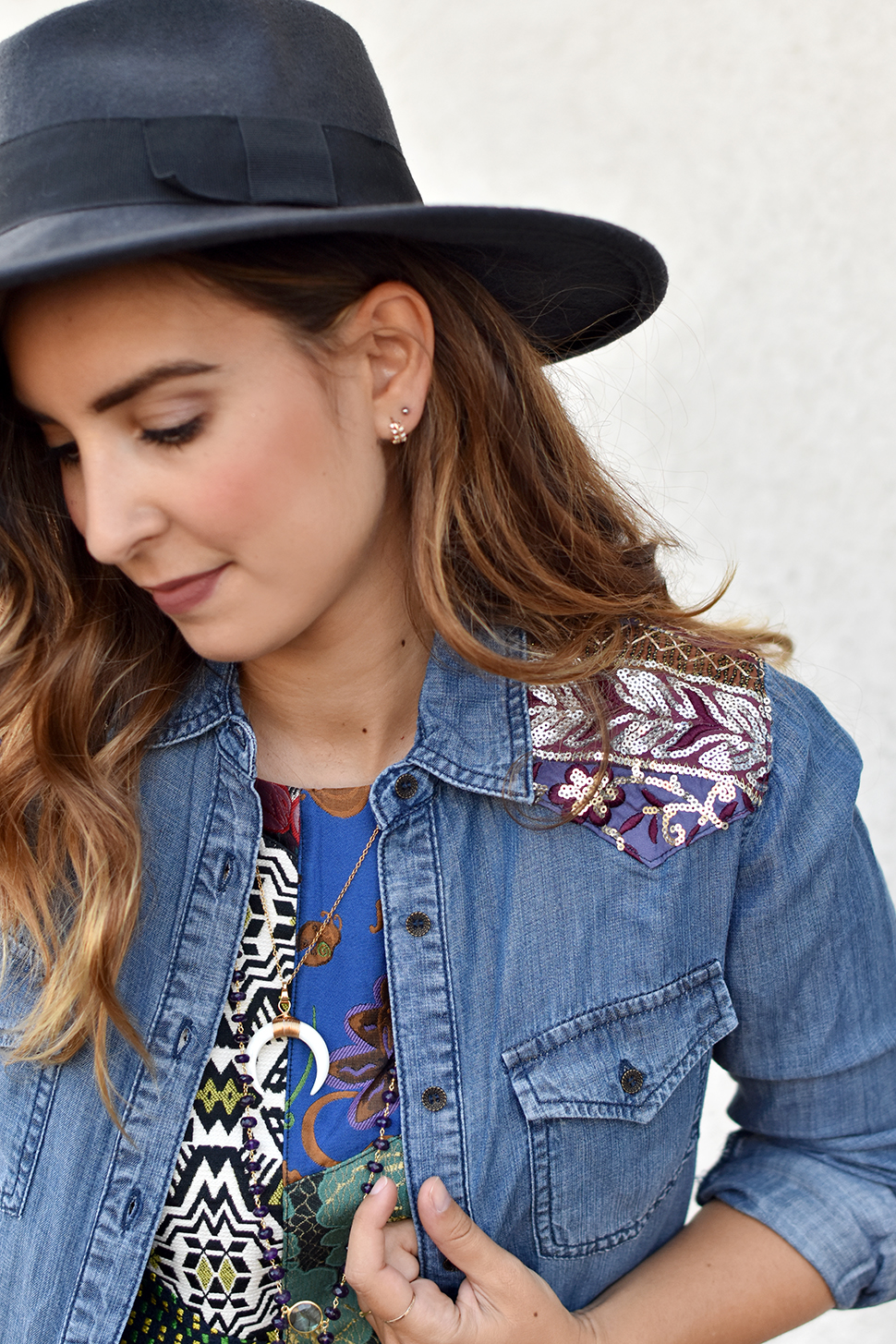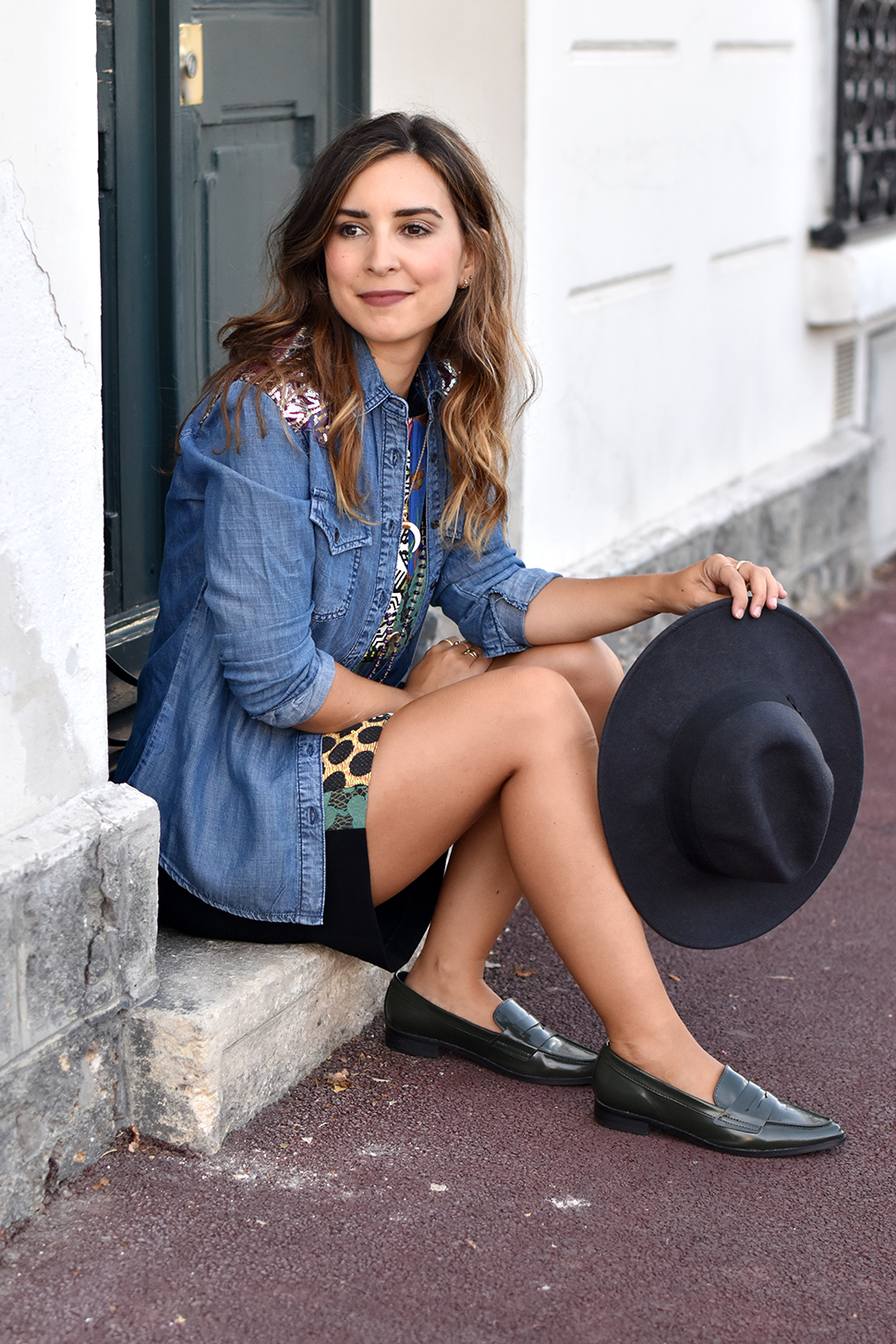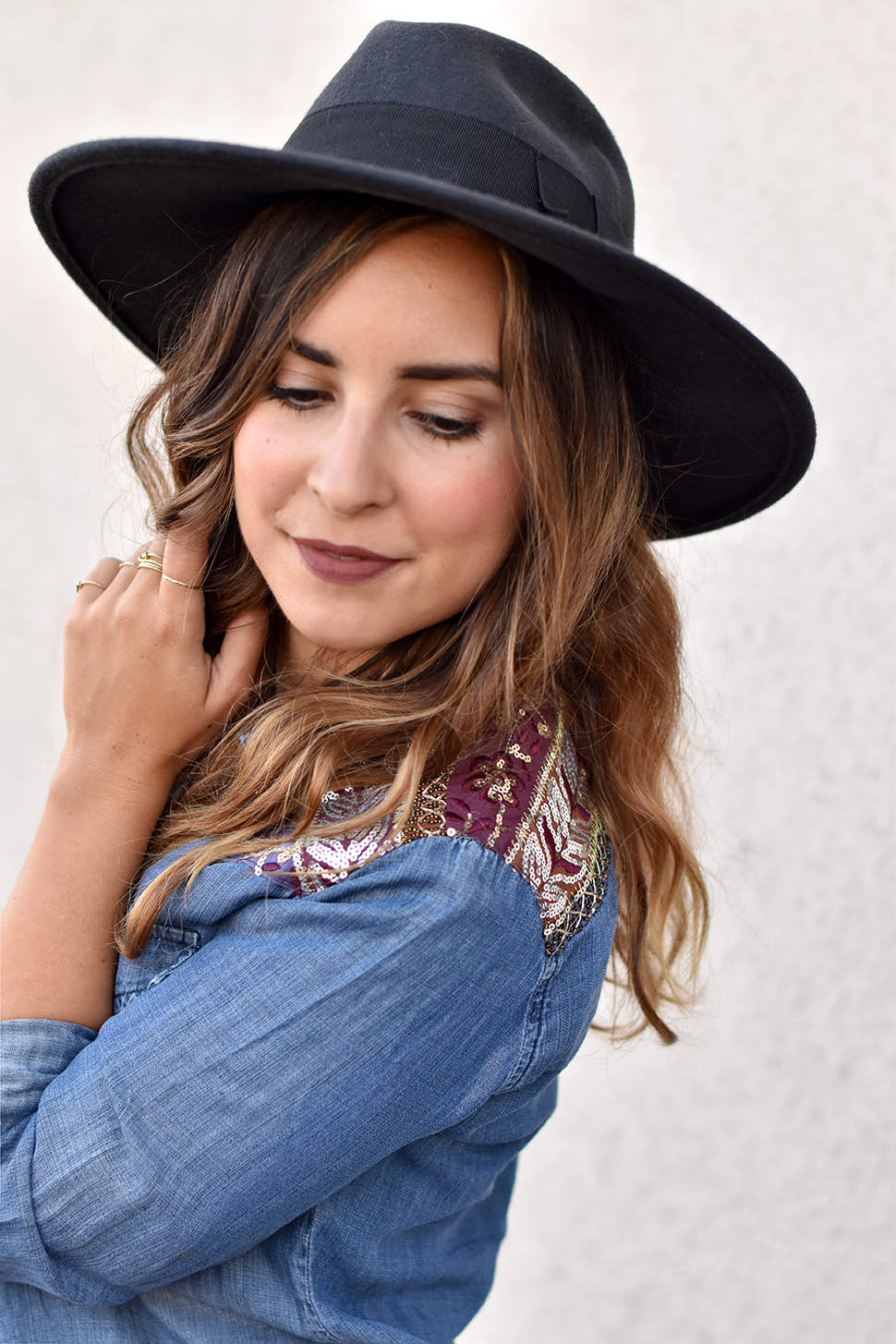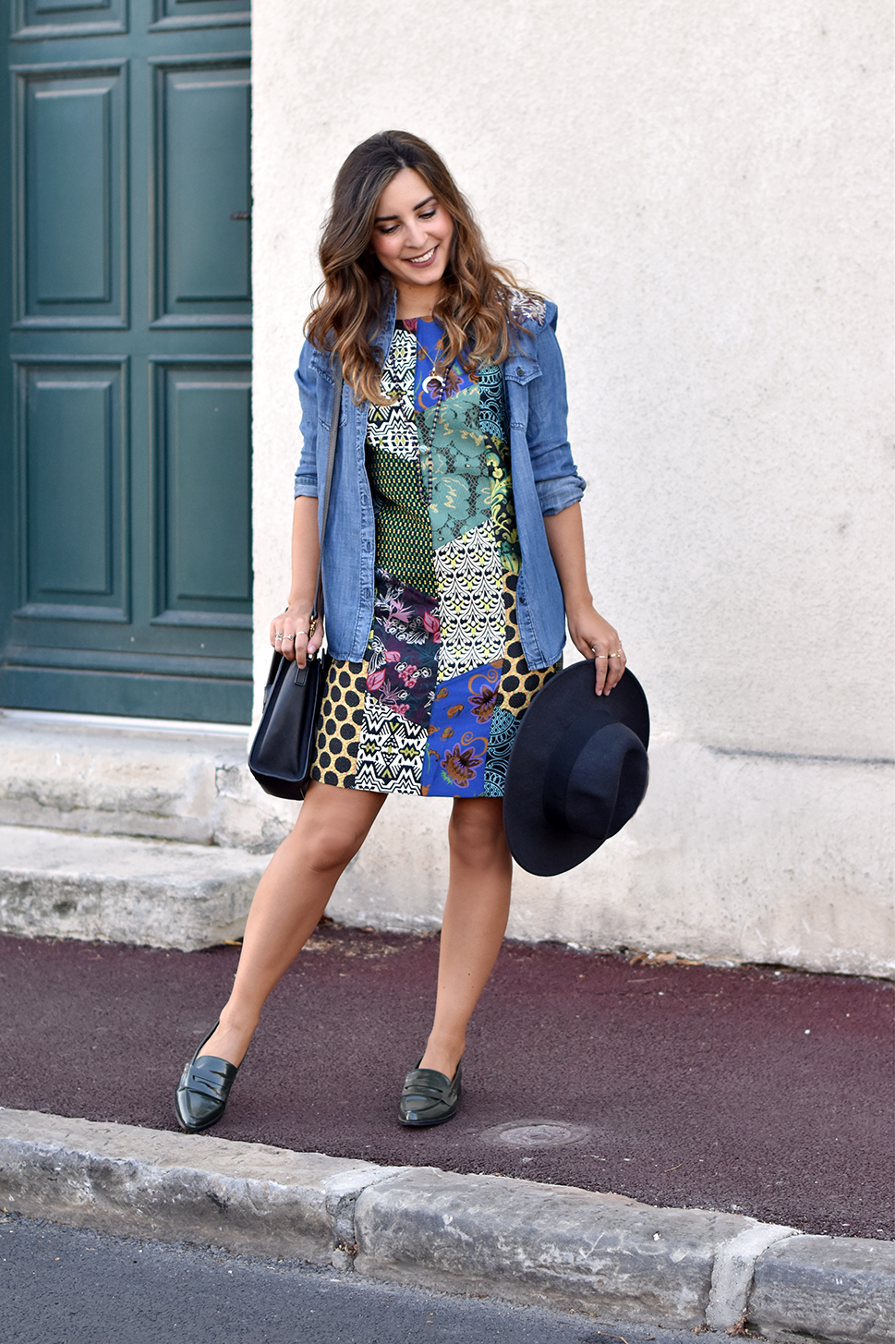 Chemise via Desigual
Robe via Desigual
Chapeau Asos (similaire ici)
Mocassins Asos (old) (similaires ici)
Sac Nano Luggage Céline (old)
Collier corne Etsy
Collier améthystes et labradorite via Kei Jewelry
---
Second look, shooté cette fois durant mes vacances en Catalogne. A Port de la Selva, précisément. Les deux manches noires sont bien symétriques, mais retour de plage un peu décontracté : j'avais mal placée la manche gauche. Cette jolie robe s'appelle « Jane« . J'ai complètement flashé sur son effet imprimé style macramé 70's sur l'avant et les motifs géométriques. Je la portais avec mon canotier préféré et mes sandales KJacques déjà vues plusieurs fois ici, sur mon blog.
Second outfit, this time shooted during my holidays in Catalonia. In Port de la Selva, precisely. The two black sleeves are supposed to be the same, but back from the beach, the left one was at the wrong place. This cute dress' name is « Jane« . Love at first sight on the printed macrame style, so 70′ like, with its geometric patterns. I wore it with my favorite straw hat and my KJacques sandals you've already seen several times here, on my blog.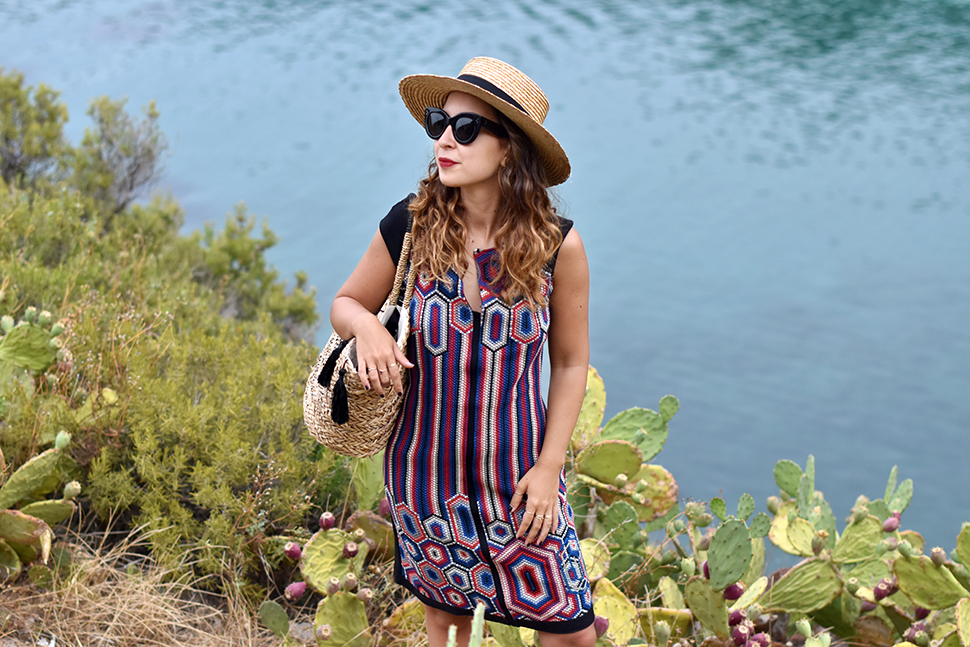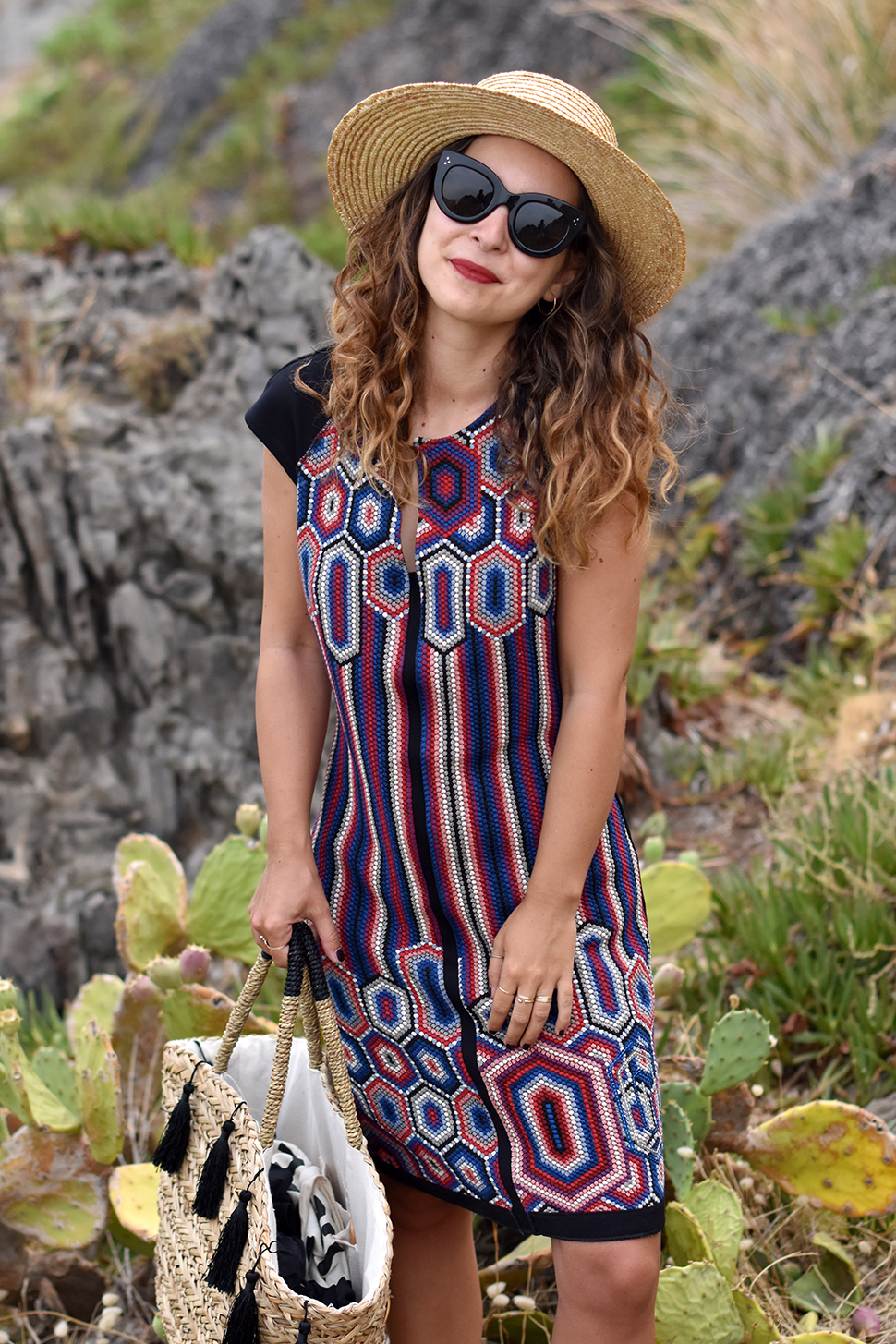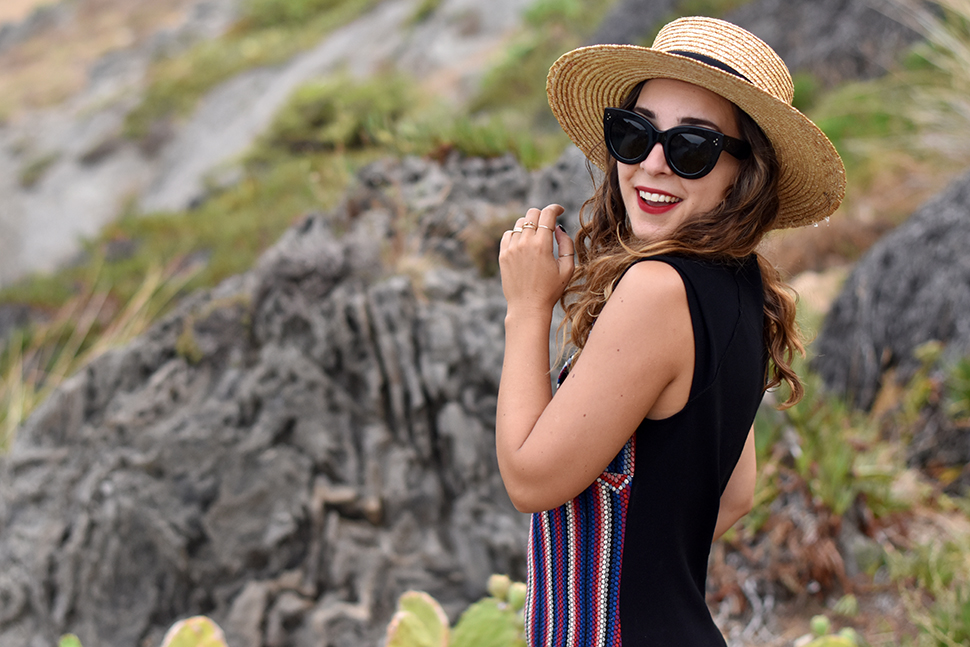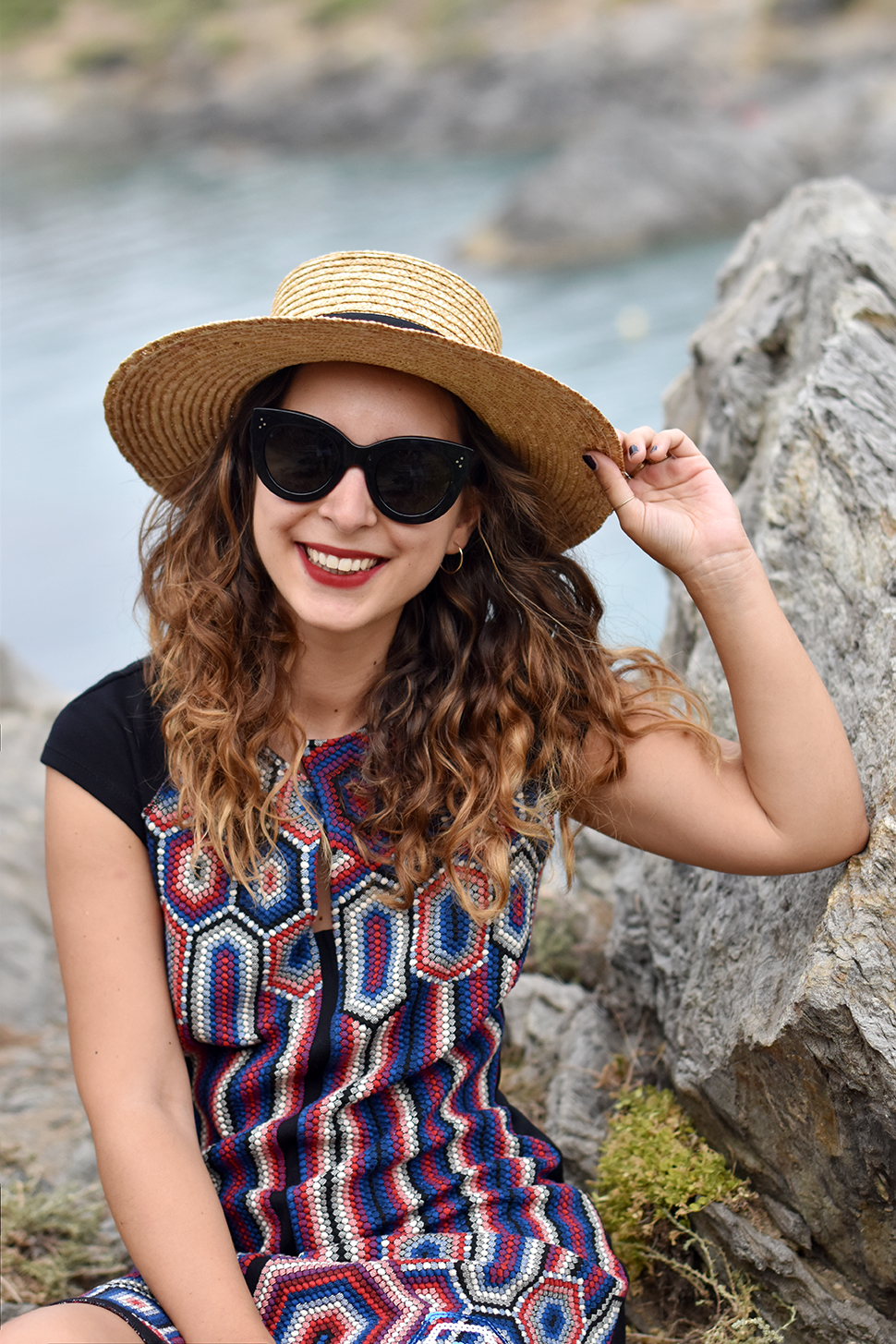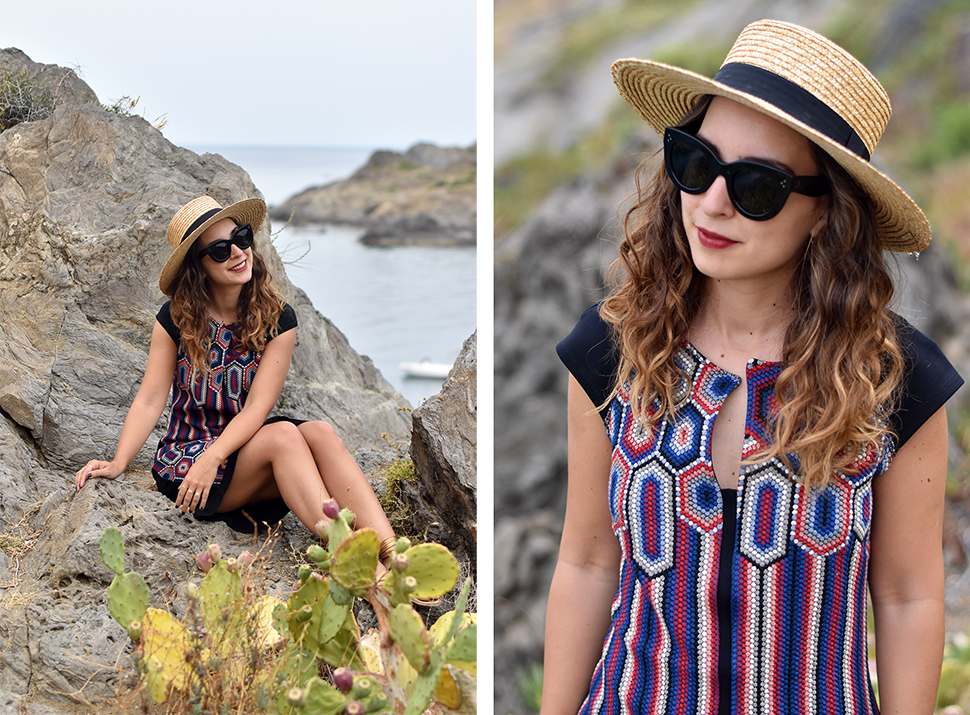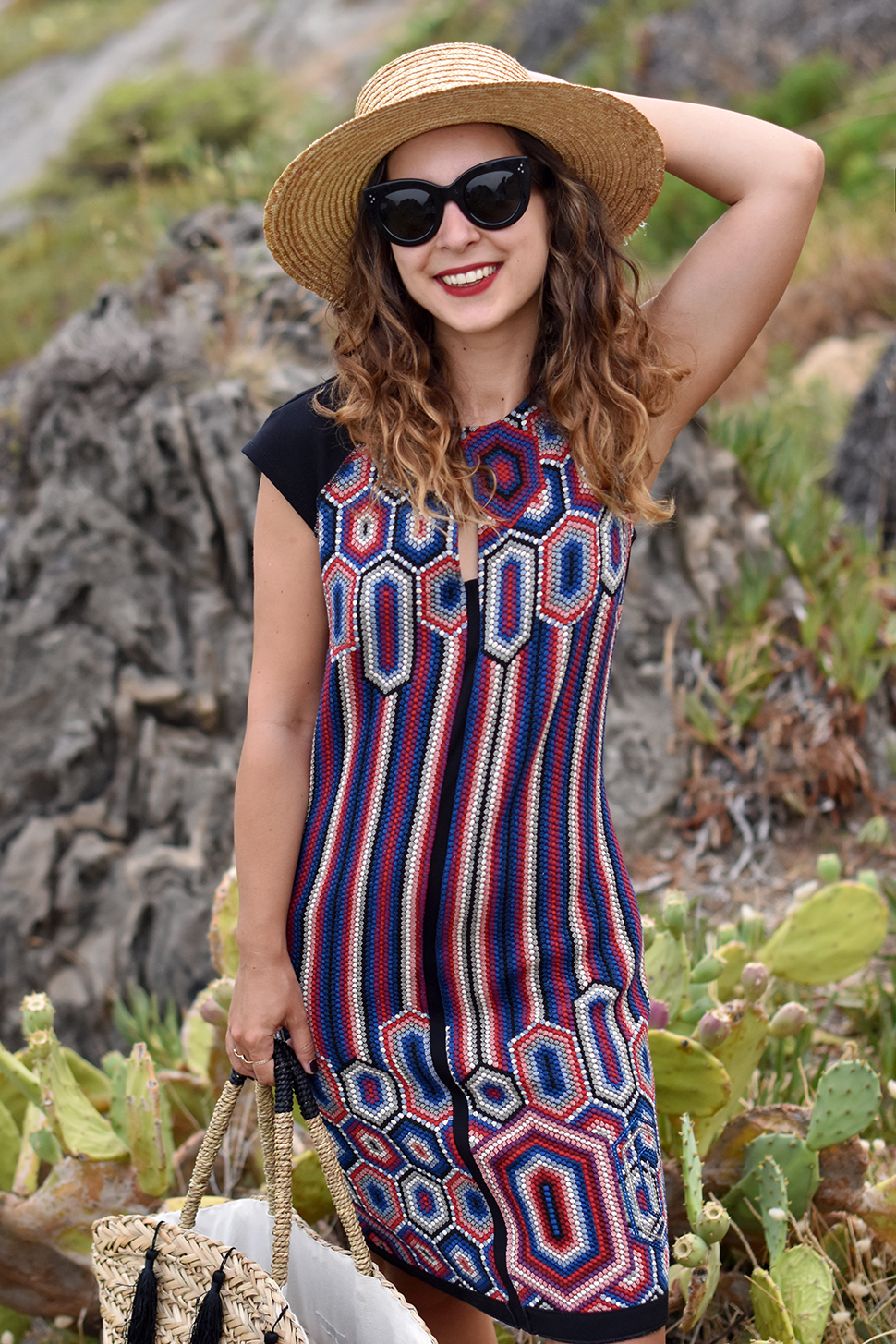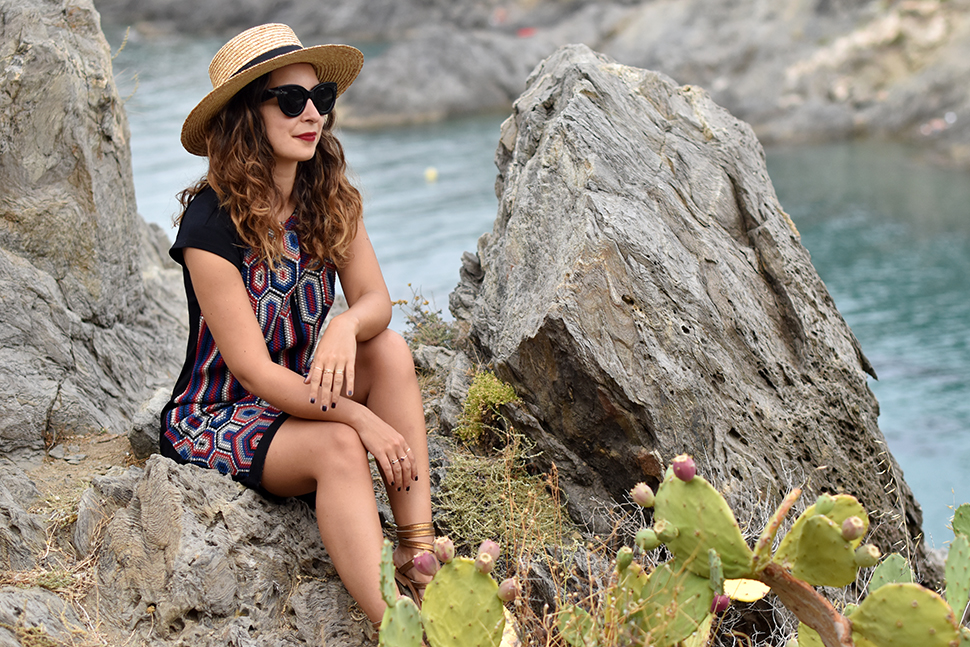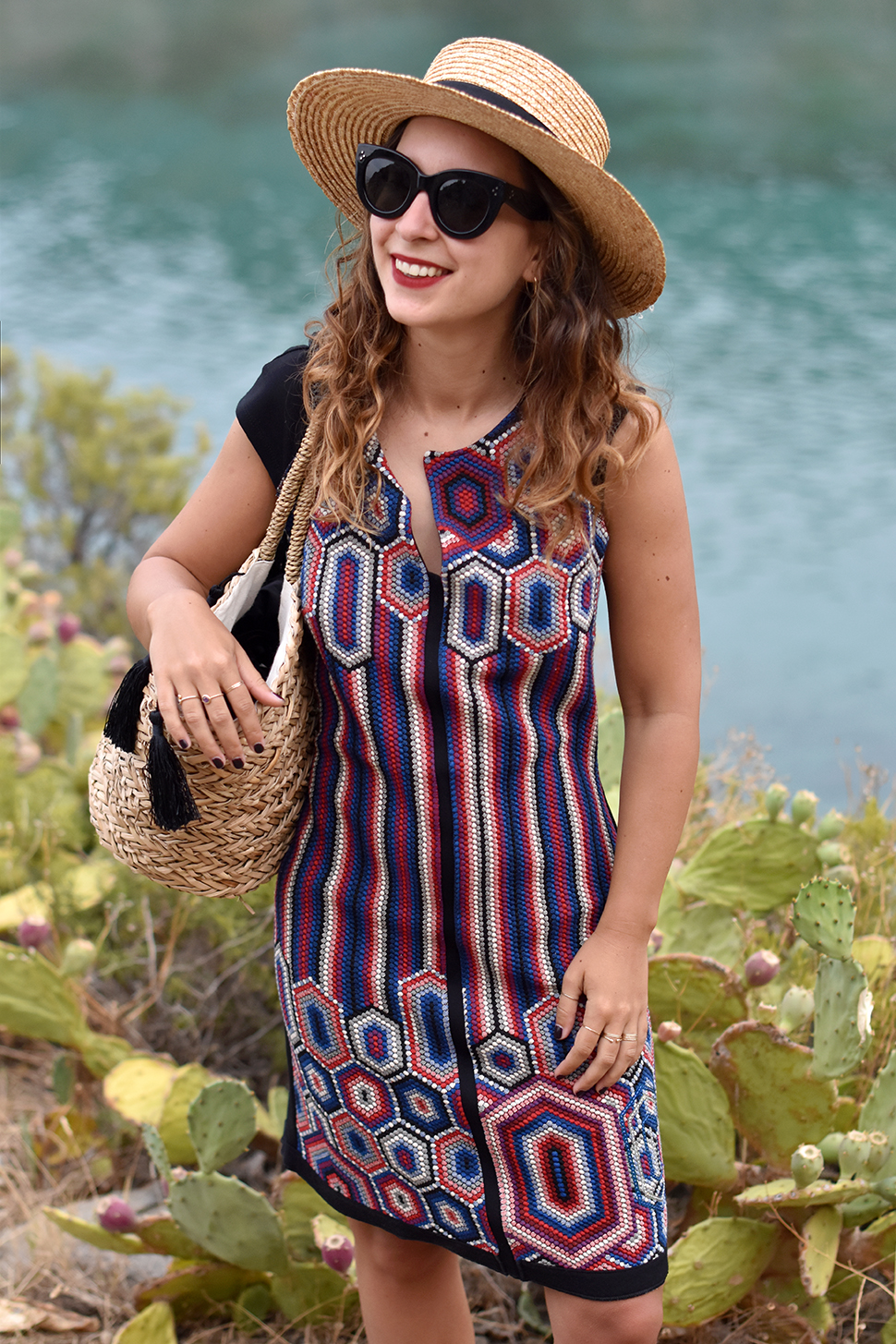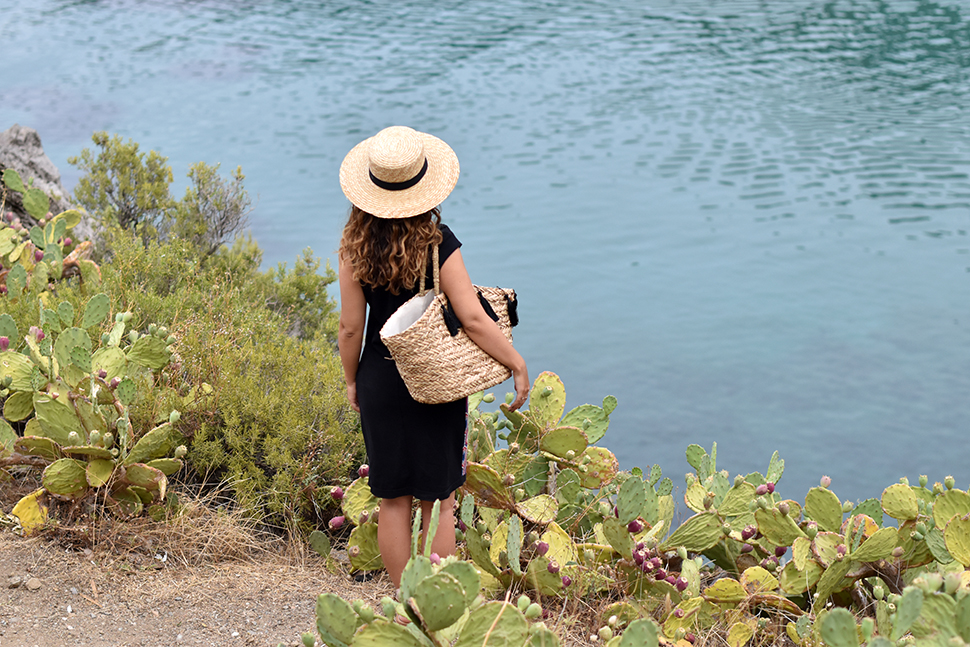 Robe via Desigual
Canotier H&M (acheté en Norvège en juin dernier)
Panier H&M (acheté en mai dernier)
Lunettes de soleil Céline (similaires ici)
Sandales Zénobie via KJacques