Cette ravissante robe plissée livrée avec la ceinture provient du superbe site Queen's Wardrobe qui regorge de merveilles et est plus qu'agréable à porter.
Elle a néanmoins un petit côté « Marilyn » autant dans le style que dans la tendance à se soulever au moindre coup de vent…!
Je pars en long weekend à Stockholm (enfin!), je ne posterai donc qu'à mon retour : soyez là en début de semaine prochaine pour un premier compte-rendu en photos!
This charming pleated dress delivered with its belt comes from the Queen's Wardrobe wonderful website which abounds in gorgeous clothes and is more than pleasant to wear.
It has nevertheless a bit of a « Marilyn » touch as well in the style as in the tendency to lift up itself in the slightest blow of wind!
I leave for long weekend to Stockholm (finally!), I shall thus post only in my return : be there around Monday for a first article of my report in photos!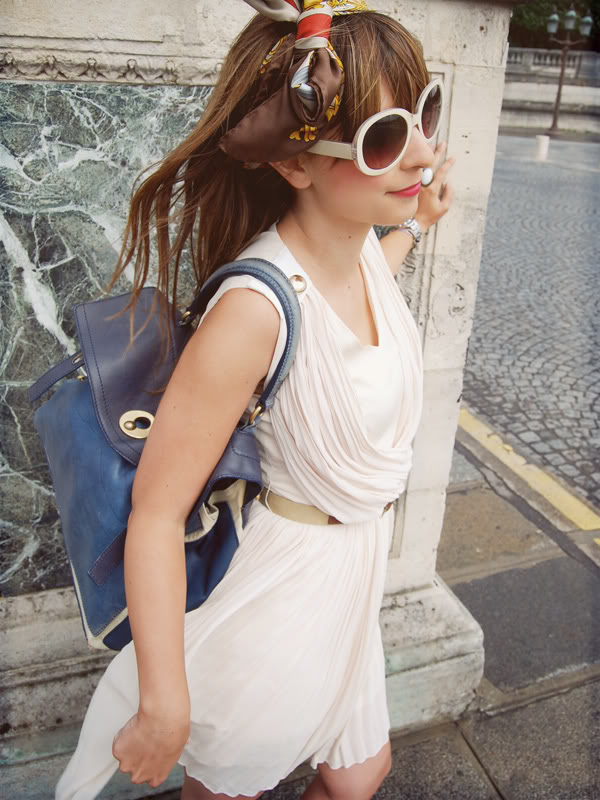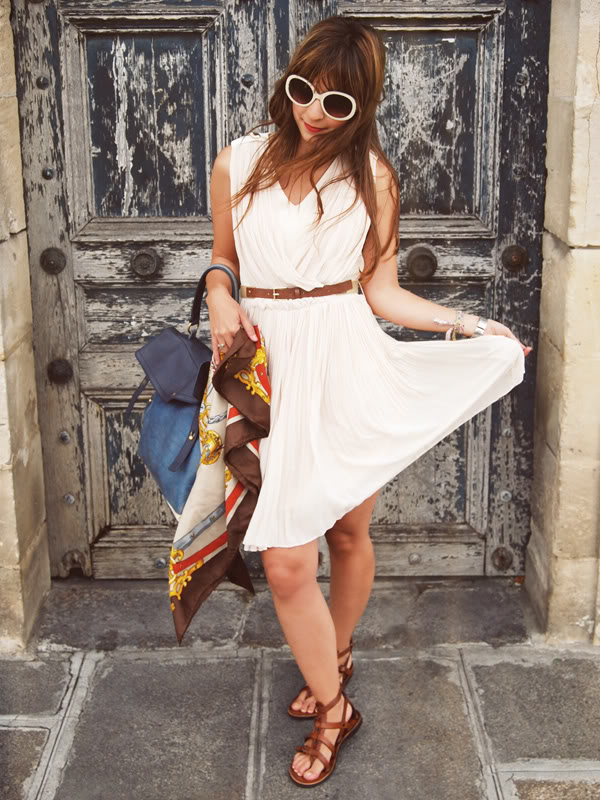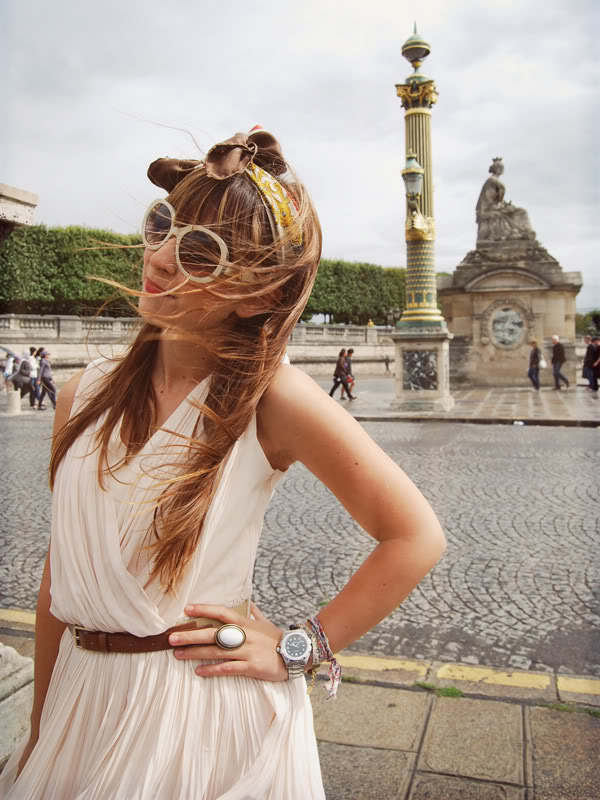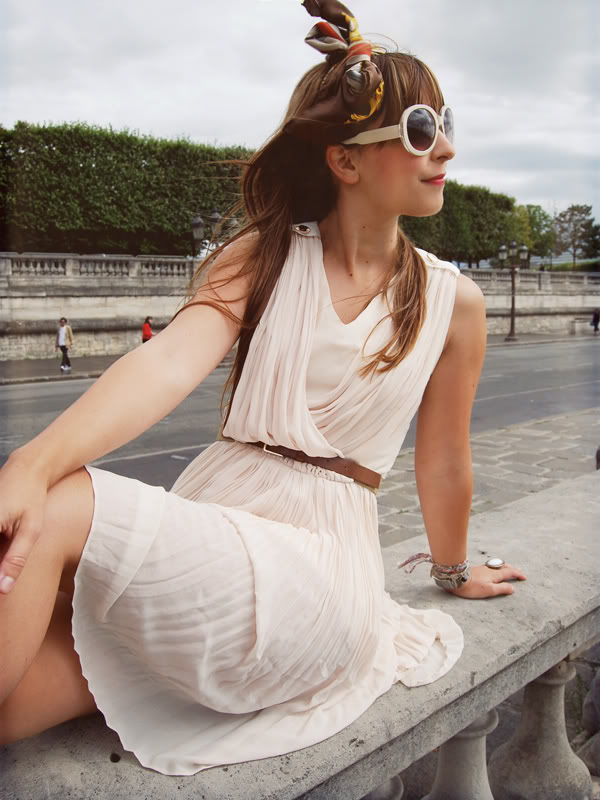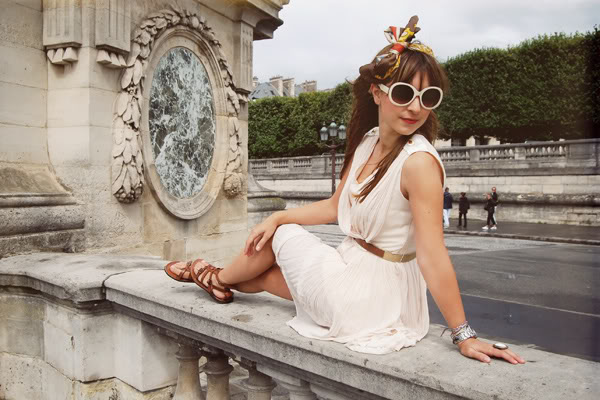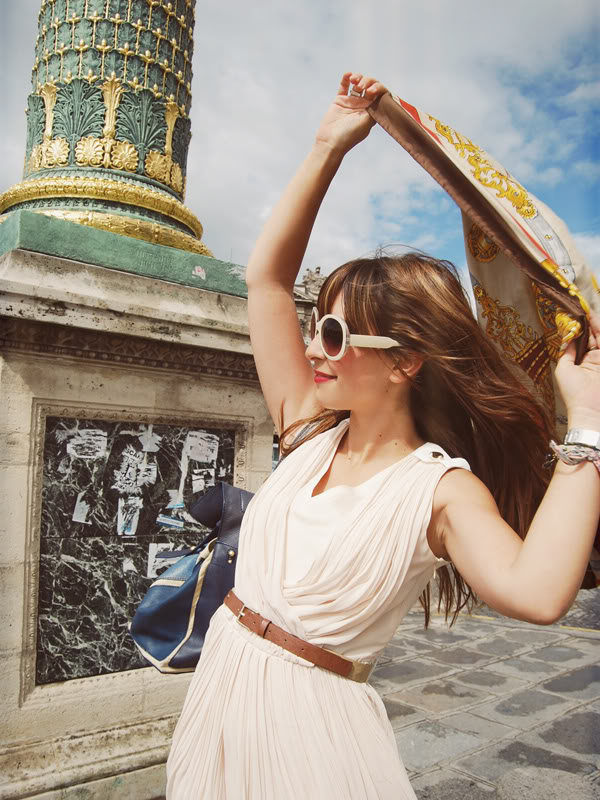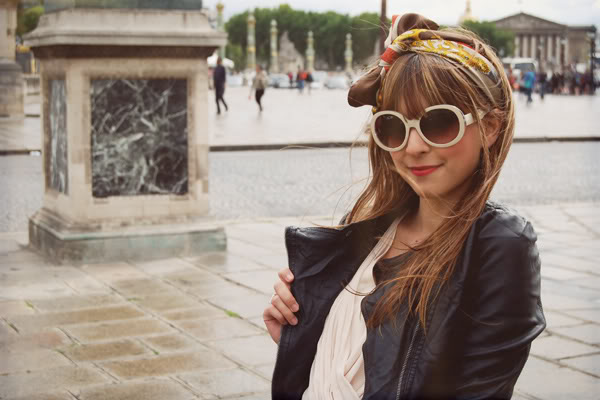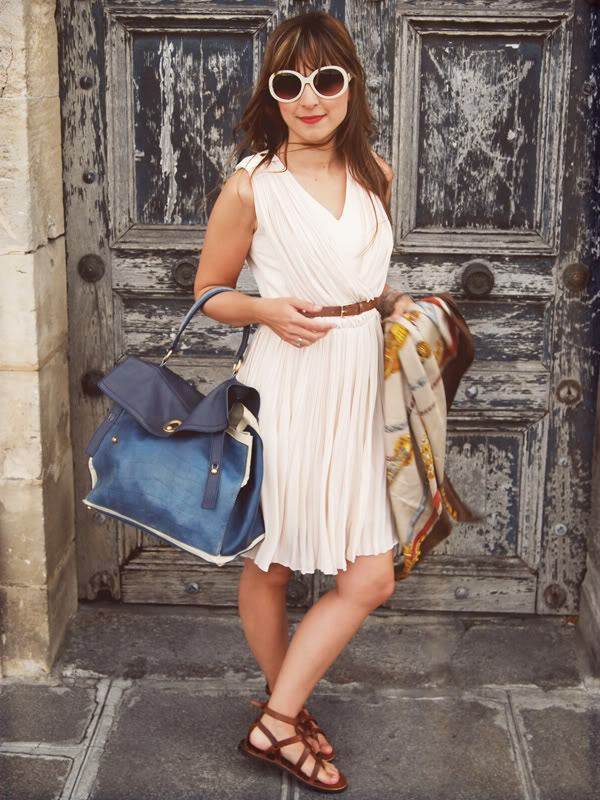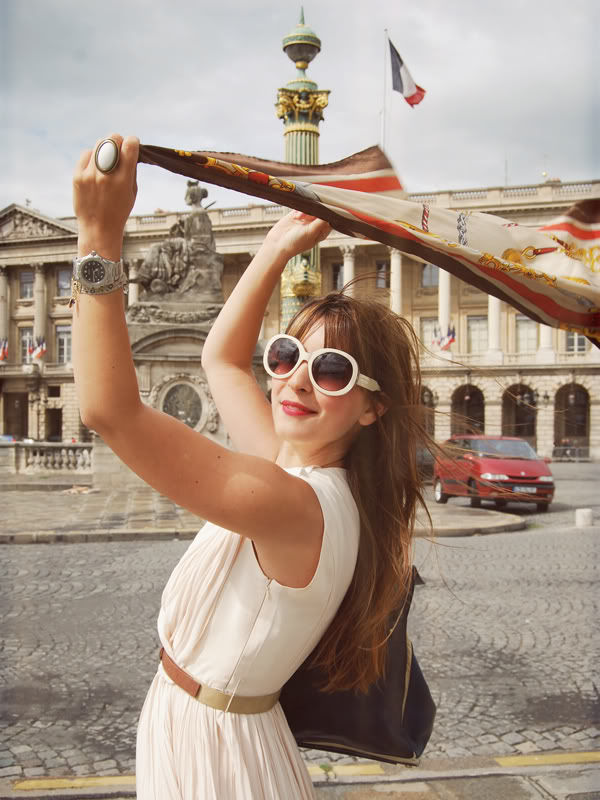 Robe offerte par Queen's Wardrobe, spartiates « Mesise » Betty London via Spartoo, foulard Jodhpur vintage, sac Muse II YSL, lunettes New Look