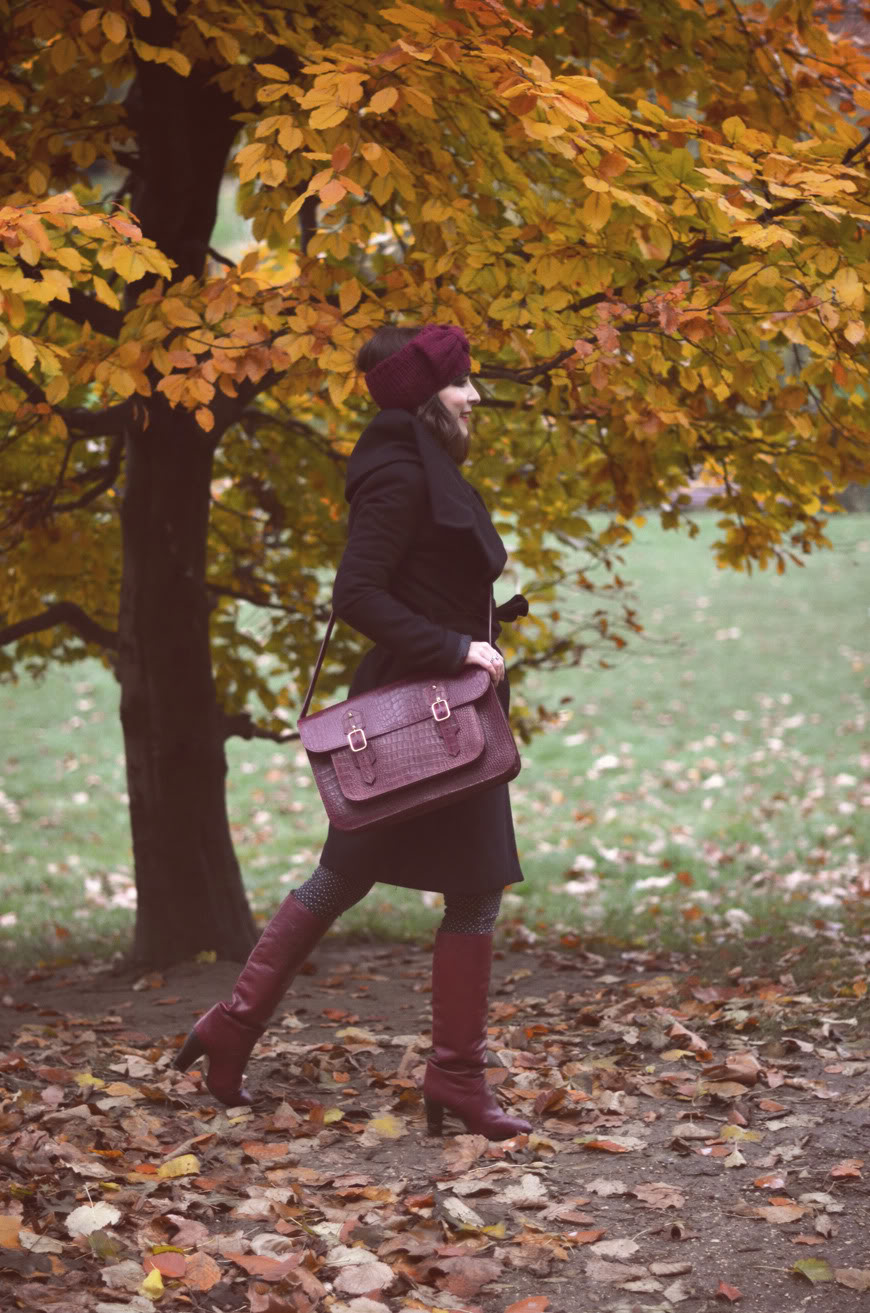 Après le total look rouge et bordeaux, je décline ma palette en mariant le bordeaux au gris et au noir.
J'ai remarqué il y a peu que je fonctionne de plus en plus par pulsions chromatiques, au niveau de mes achats : je sors à peine de ma période « bordeaux » (un headband en laine, ce sac XL et un pull pas encore reçu) et j'entre tout juste dans ma phase « blanc ». J'attends justement un pull couleur « Lait » (n'est-ce pas délicieux comme nom?), un jean et un top immaculés. Il ne manque plus que la neige pour le coup !
Quant au décor, on reste dans l'automnal, nous sommes allés nous balader dans le parc d'à côté avant de rentrer nous réchauffer. Les couleurs des feuilles mortes sont tellement riches : du jaune d'or au pourpre en passant par de l'orange brûlé et des bruns délavés : je ne me lasse pas de ce que la Nature offre à voir.
Pas vous ?
After total red and burgundy look, I change my palette by combining burgundy, grey and black.
I've recently noticed that I've impulsives colors envy, in my purchases : I've just been through my Burgundy period (a wool headband, this XL bag and a sweater, not yet received) and I've just entered my « white » stage. I'm currently waiting for a sweater « Milk » color (isn't that delicious?), jeans and a top immaculate. Snow is required !
As for the decor, it remains in the autumn, we went for a walk in the park next door before returning warmth. The colors of the leaves are so rich : from golden yellow to purple through burnt orange and  faded browns : I can't get tired of what Nature offers to see.
Don't you?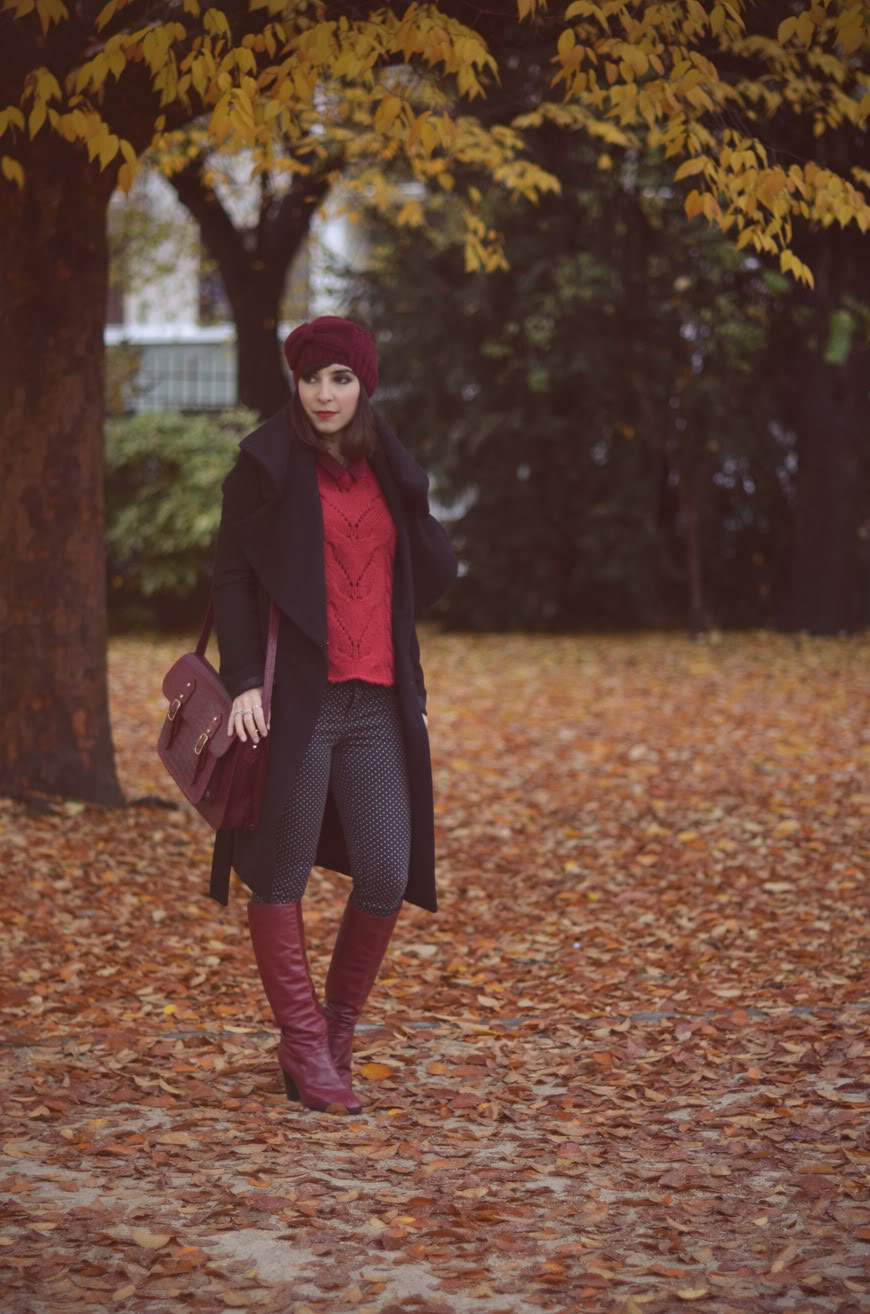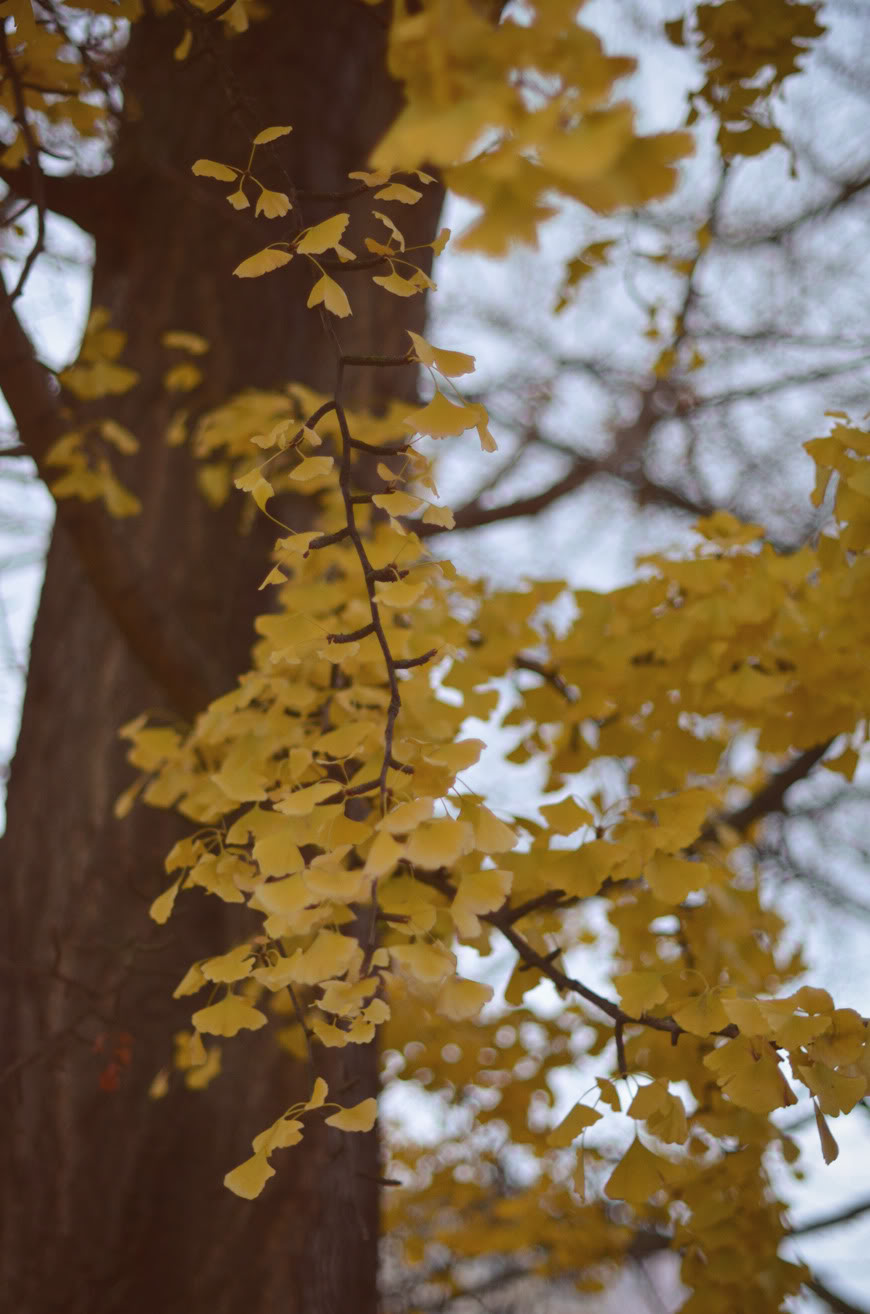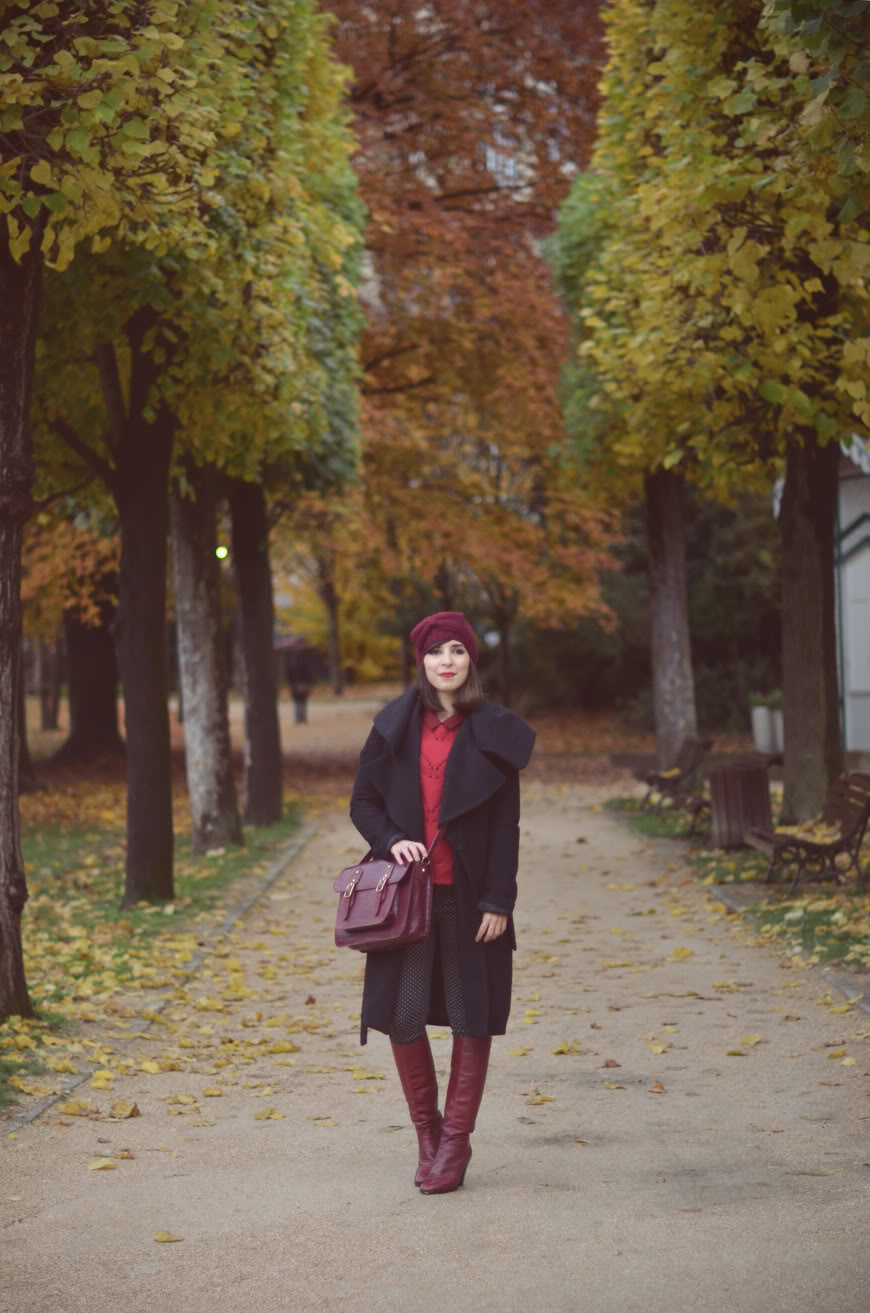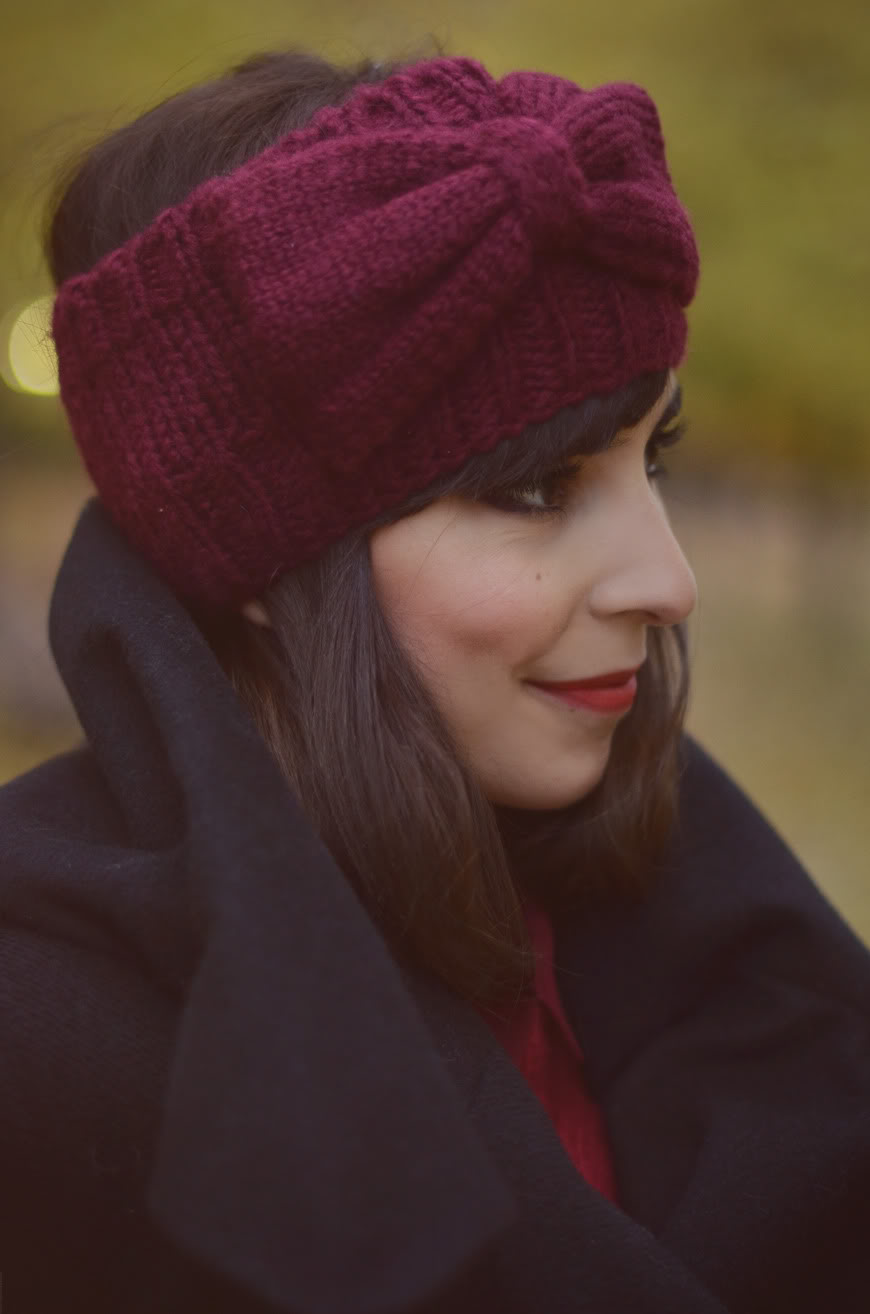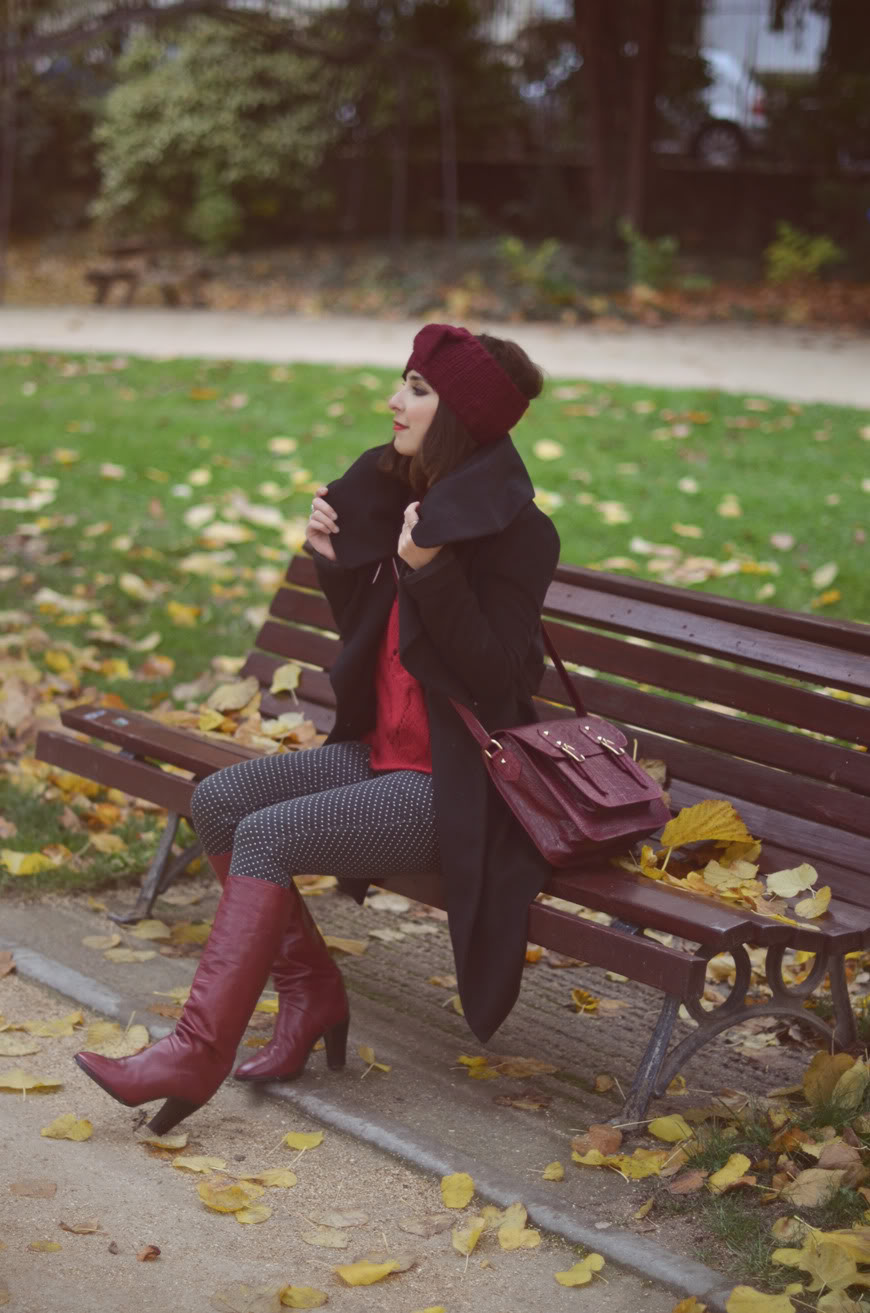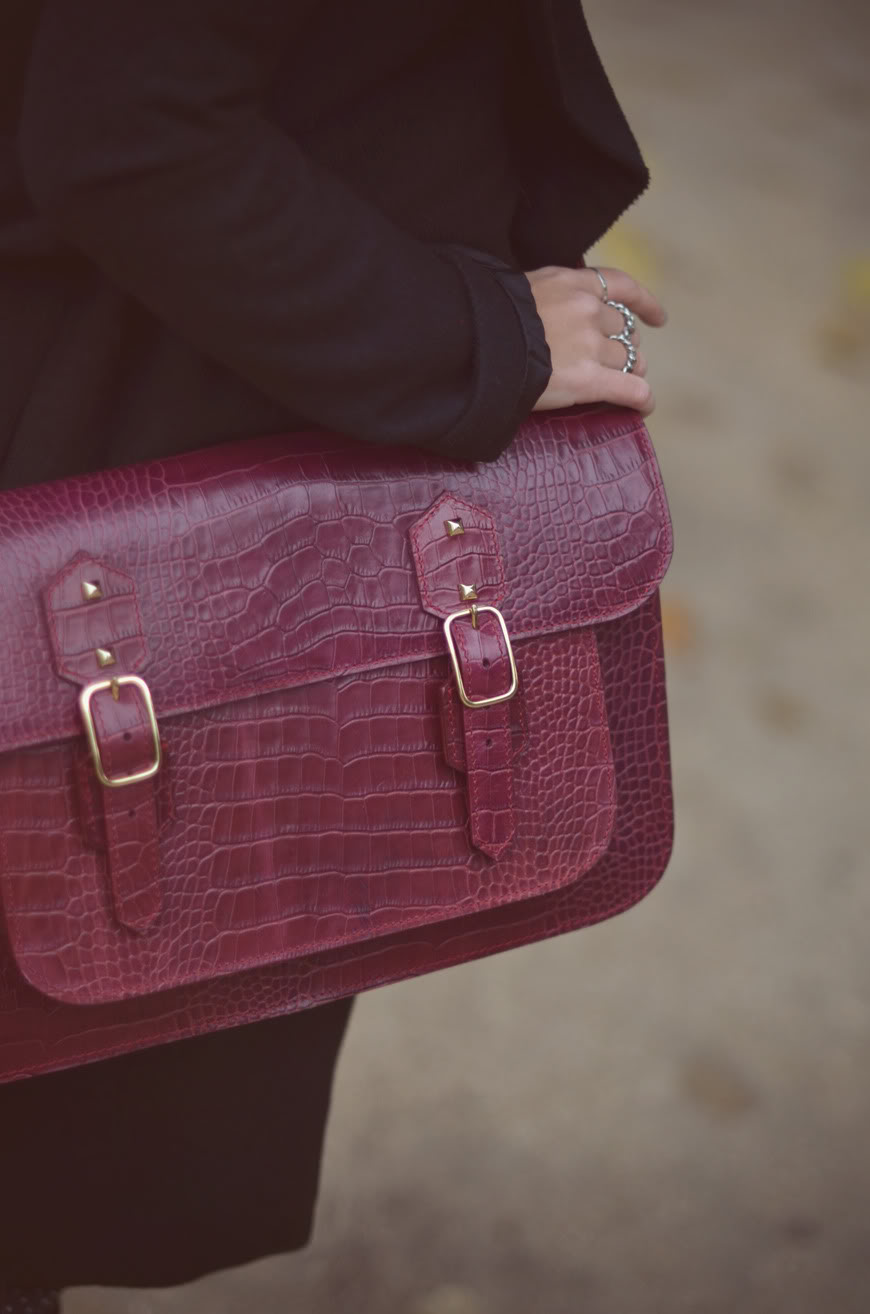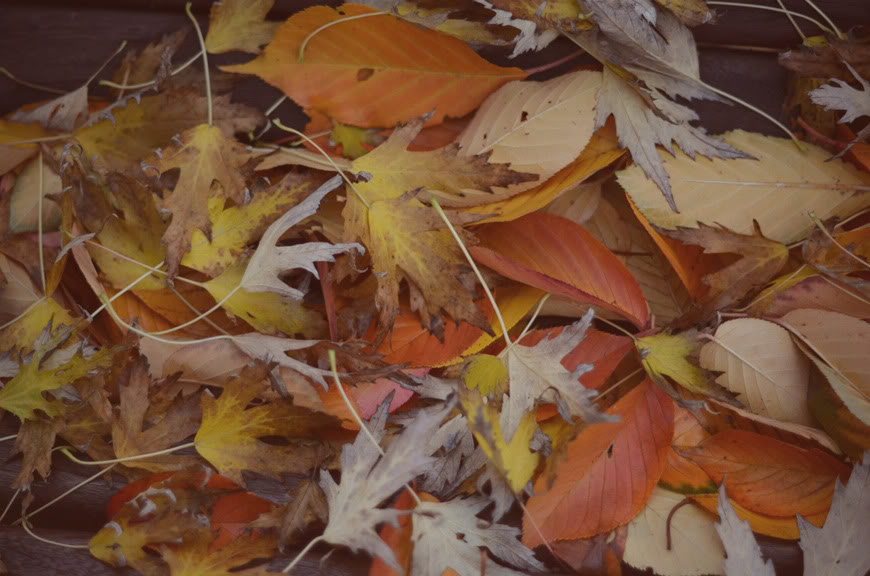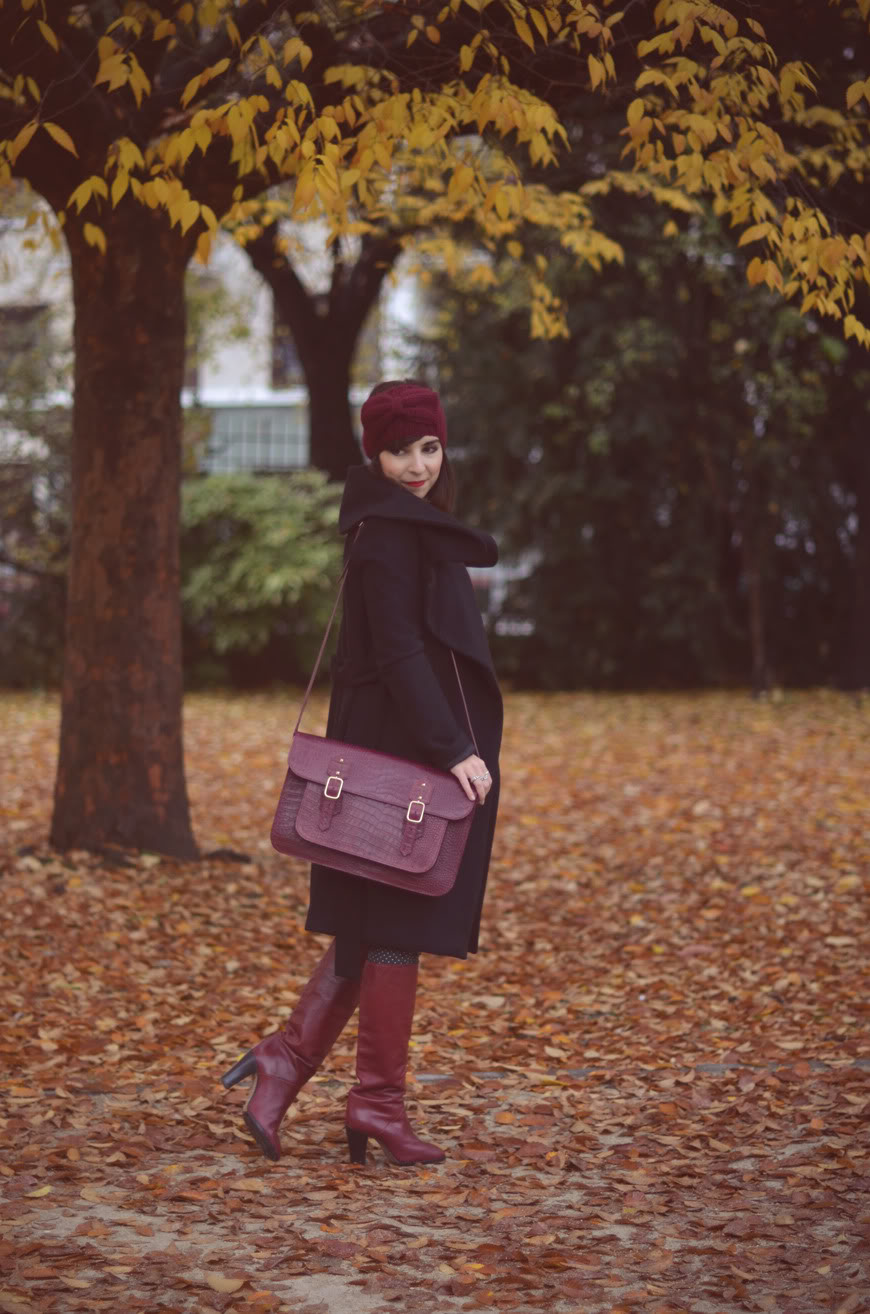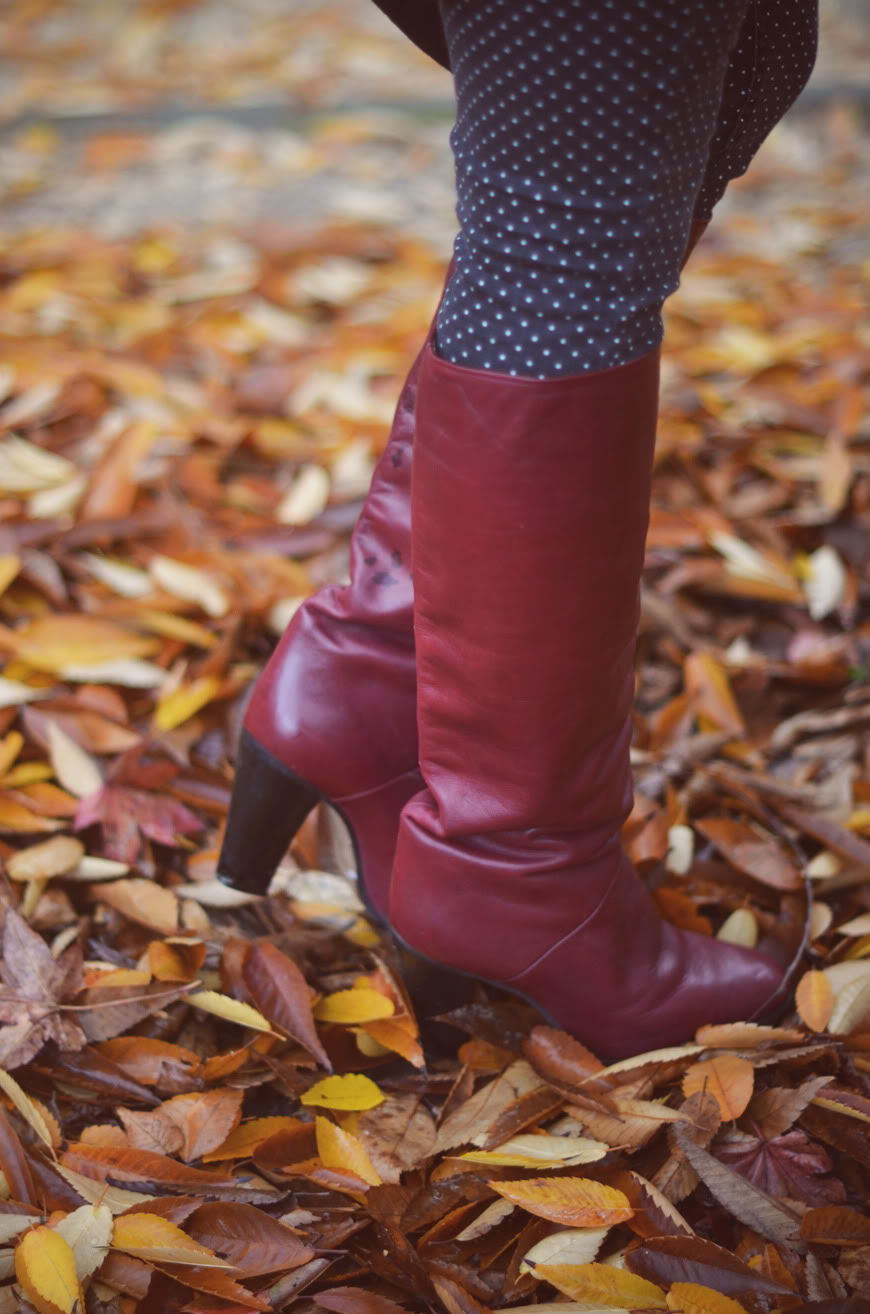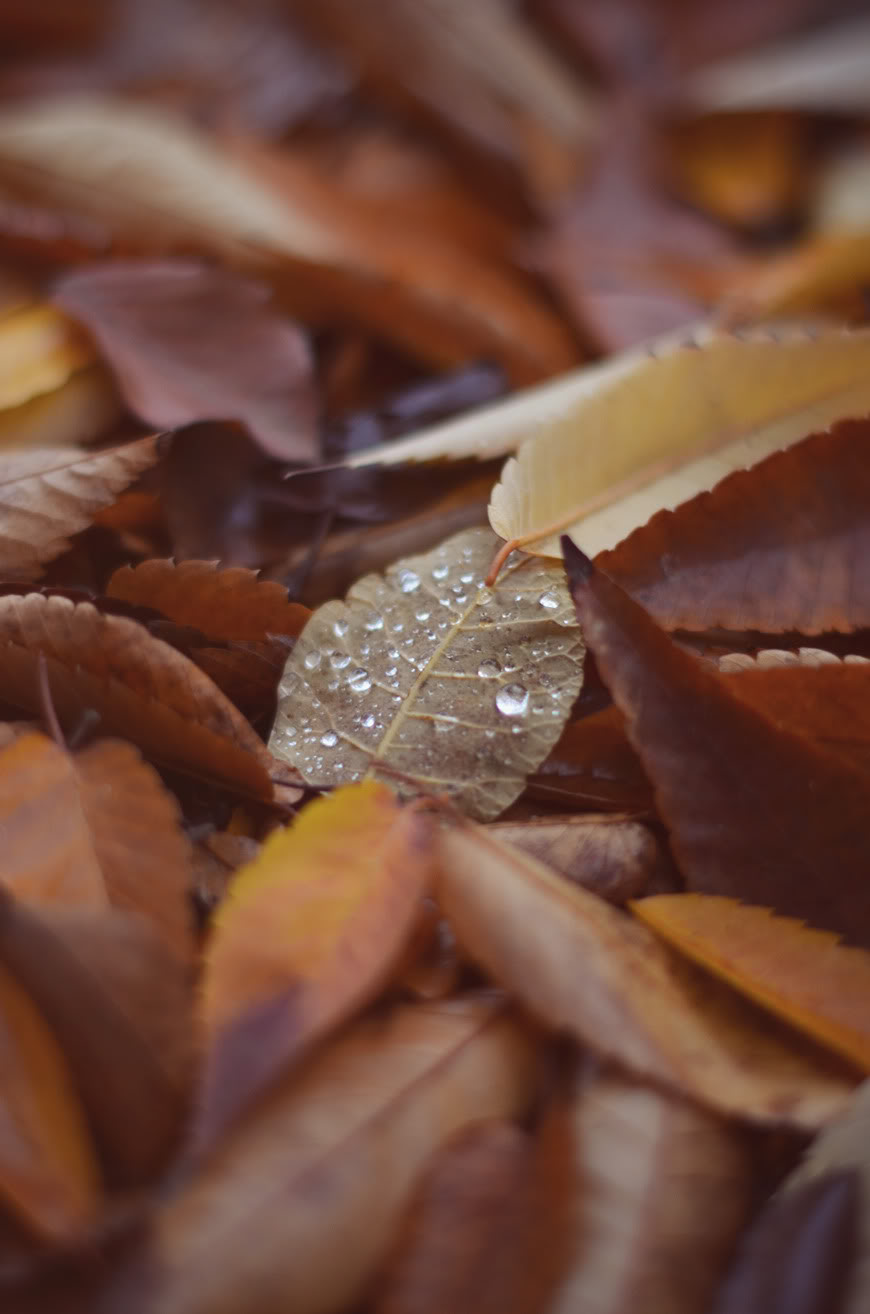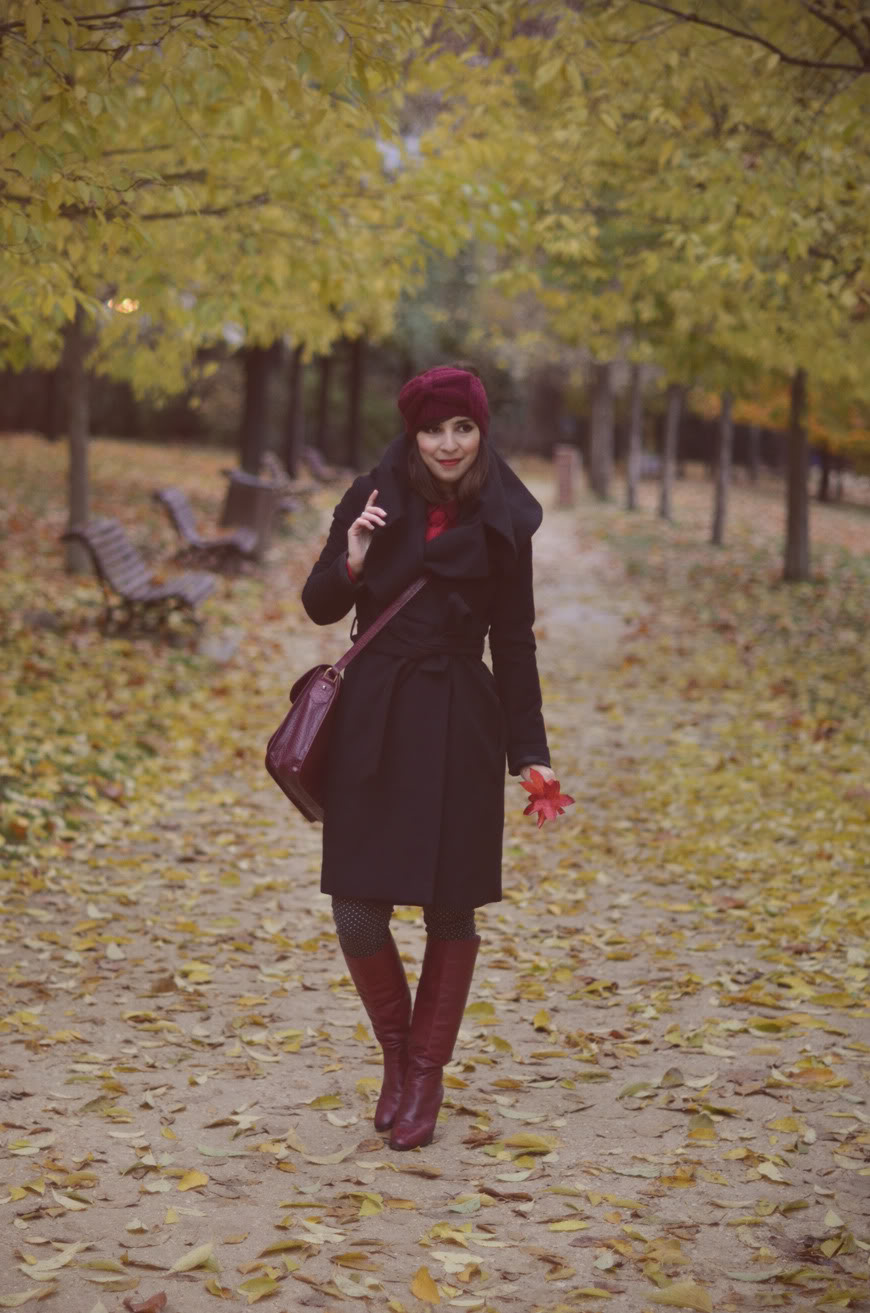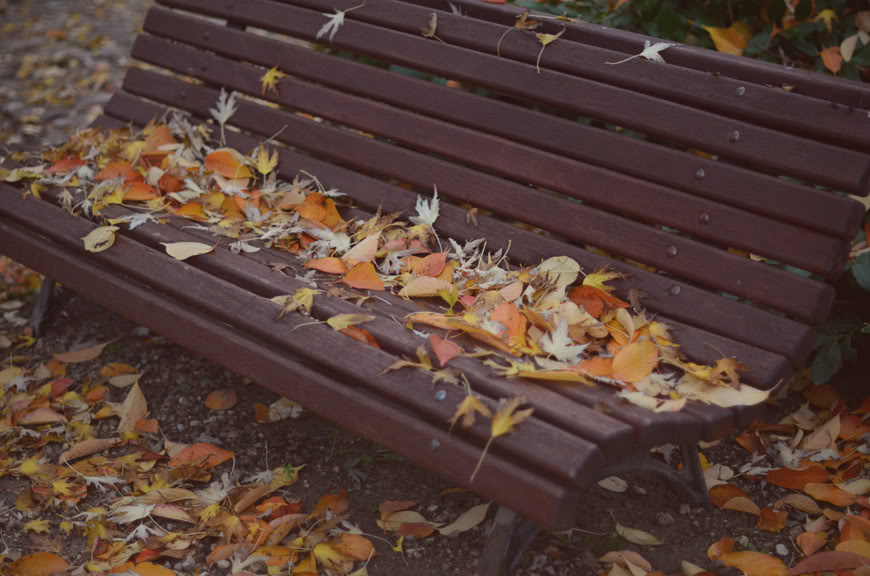 Headband Pieces sur Monshowroom
Manteau via Queen's Wardrobe (hiver 2011)
Chemise via Queen's Wardrobe (hiver 2011)
Pull New Look (hiver 2011)
Jean Moto Petite Topshop
Bottes vintage
Sac offert par Hibourama