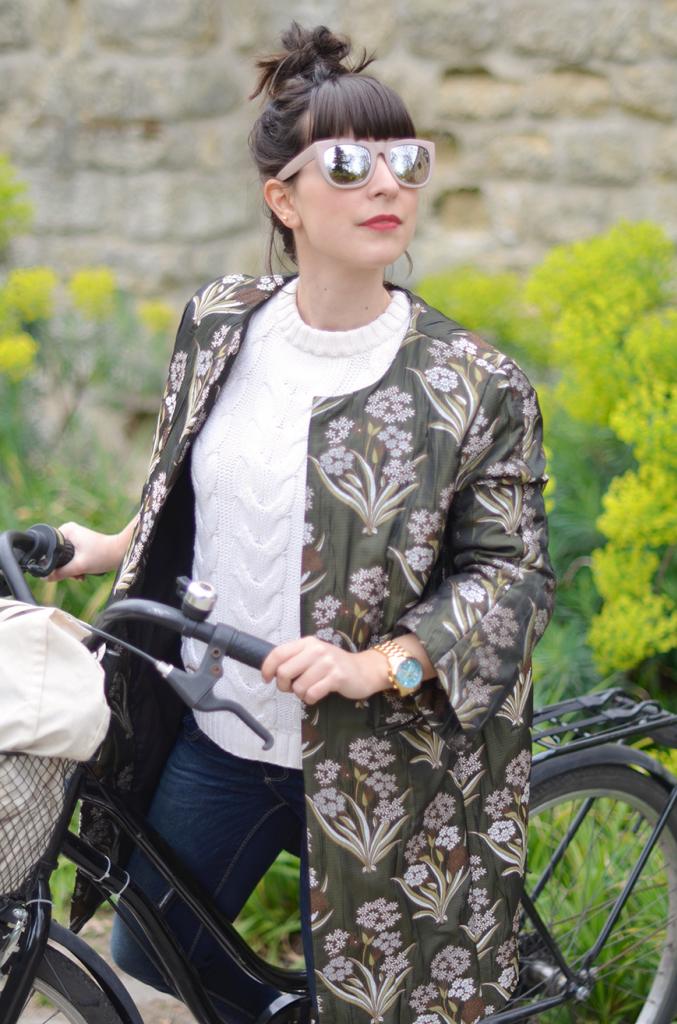 Une tenue très cool, shootée au milieu d'une balade à vélos. Vous retrouvez mon petit manteau de demi-saison déjà vu ici, porté avec des talons hauts et un pull fin kaki, assorti. Cette fois, je l'ai associé avec mes Converse blanches, mon pull à torsades blanc et un petit chignon haut perché. Du confort et 0 prise de tête. Pour transporter notre nécessaire à pique-nique parfait (livre, sandwich, bouteille et nappe) mon tote bag « The Notting Hill Shopping Bag » que j'ai depuis des années. Si vous passez dans le quartier de Notting Hill, à Londres, n'oubliez pas de scruter les vitrines des boutiques : j'apparais sur les affiches de ce cabas en coton car je suis leur « face » (égérie). C'était très rigolo de me découvrir in situ, il y a 3 ans. En plus, acheter un cabas de cette marque c'est faire une bonne action, car l'un des objectifs clés de « The Notting Hill Shopping Bag » est de recueillir des fonds pour des organismes de bienfaisance locaux. De toute façon, je ne peux que vous encourager à délaisser pour de bon les sacs en plastique, au profit d'un tote bag qui ne quitterait jamais votre sac à main. C'est écologique, économique et tellement plus esthétique à transporter !
Vous pouvez cliquer dans la case « LOVE ♥ » sous mon article, cela me fait très plaisir d'avoir ce petit clin d'œil de votre part.
A very casual outfit, photographed in the middle of a bike ride. Here comes again my little coat already seen here, worn with high heels and a khaki  sweater. This time, I teamed it up with my white Converse, a white sweater and a little high bun. Comfy and effeortless. In order to carry our perfect picnic necessary (book, sandwiches, bottle and blanket) my tote bag « The Notting Hill Shopping Bag  » that I have for years now. If you're in the neighborhood of Notting Hill, London, don't forget to scrutinize the shop windows : I appear on the posters of this tote bag because I'm their « face ». It was very funny to see me in situ, 3 years ago. In addition, buying a bag of this brand is a good deed, because one of the key objectives of « The Notting Hill Shopping Bag » is to raise funds for local charities and good causes. Anyway, I can only encourage you to abandon for good plastic bags in favor of a tote bag that will never leave your handbag. It's ecological, economic and really aesthetic to carry!
You can click in the « LOVE ♥ » box under my article, I appreciate a lot to have this little wink from you.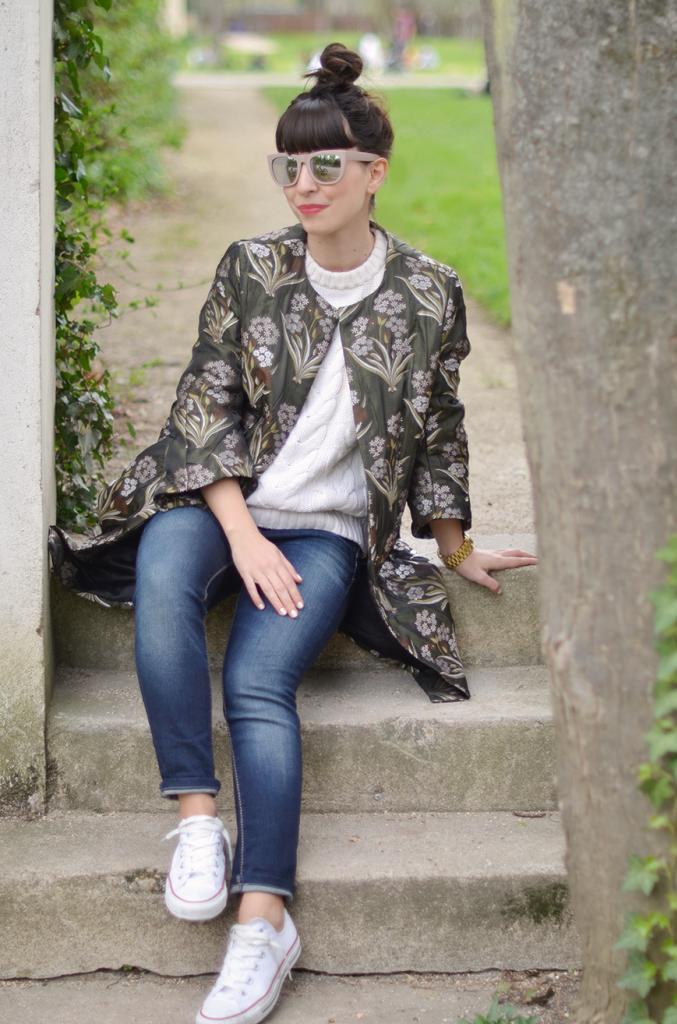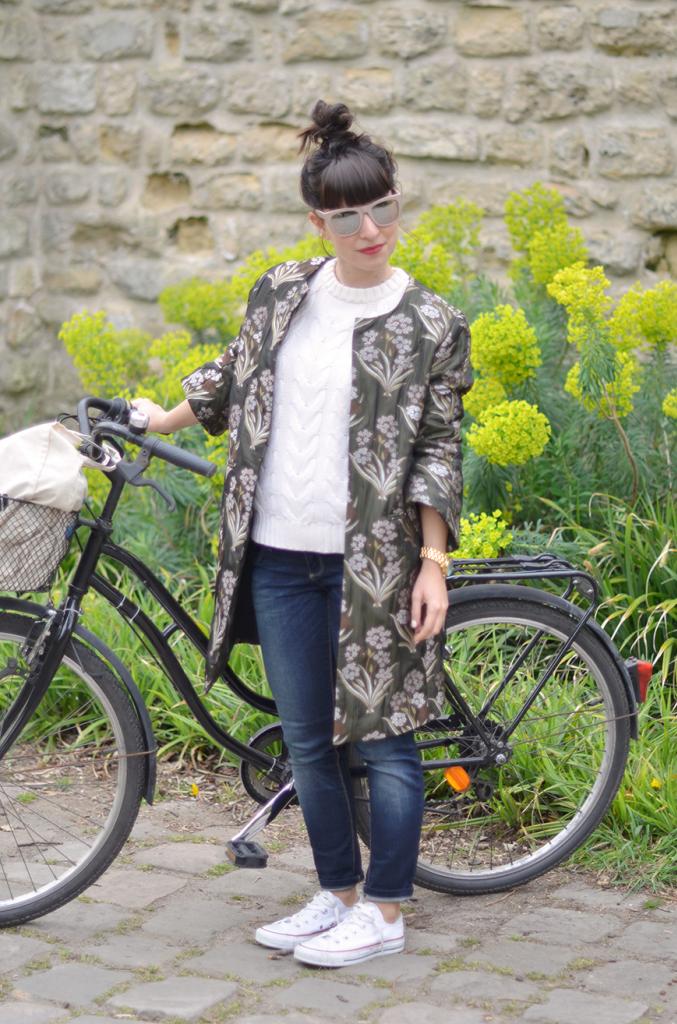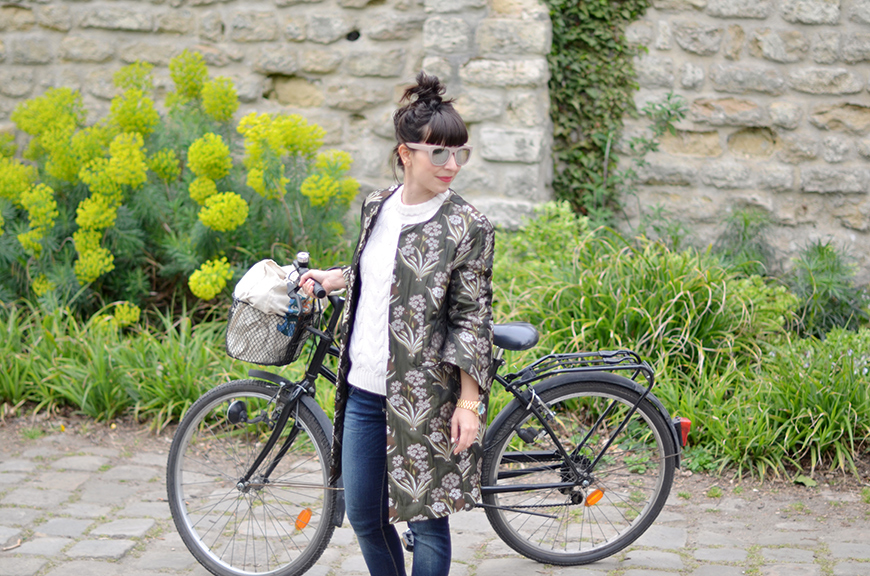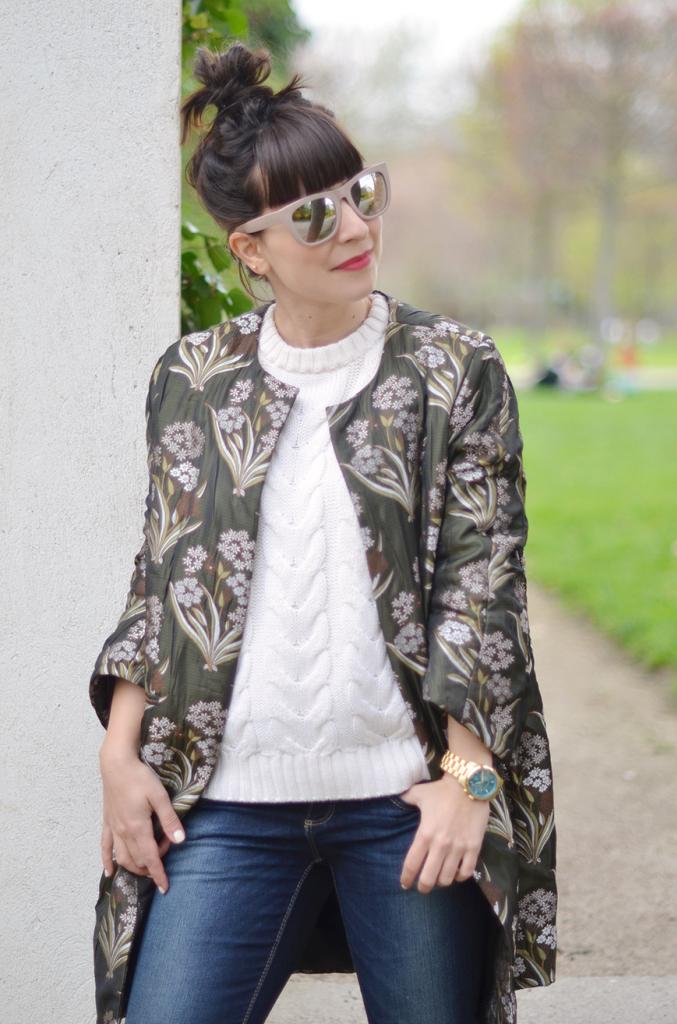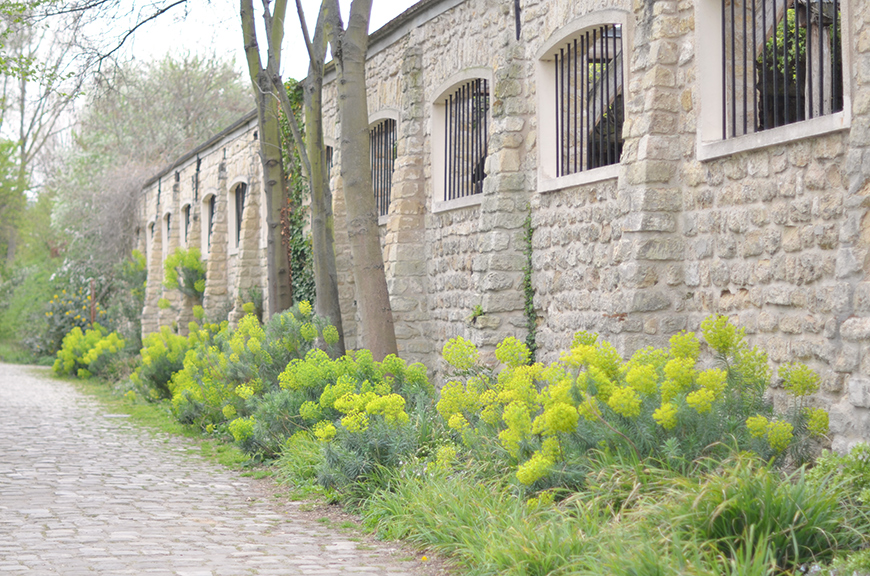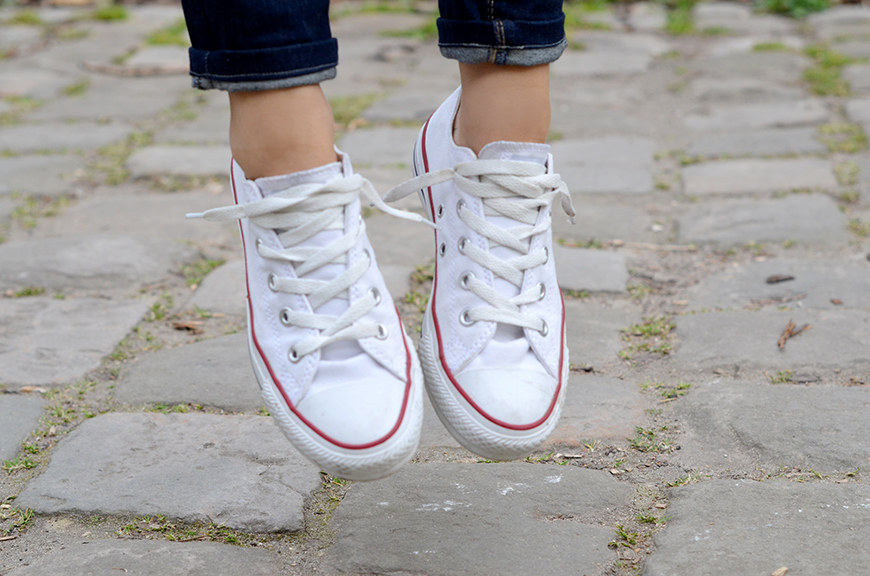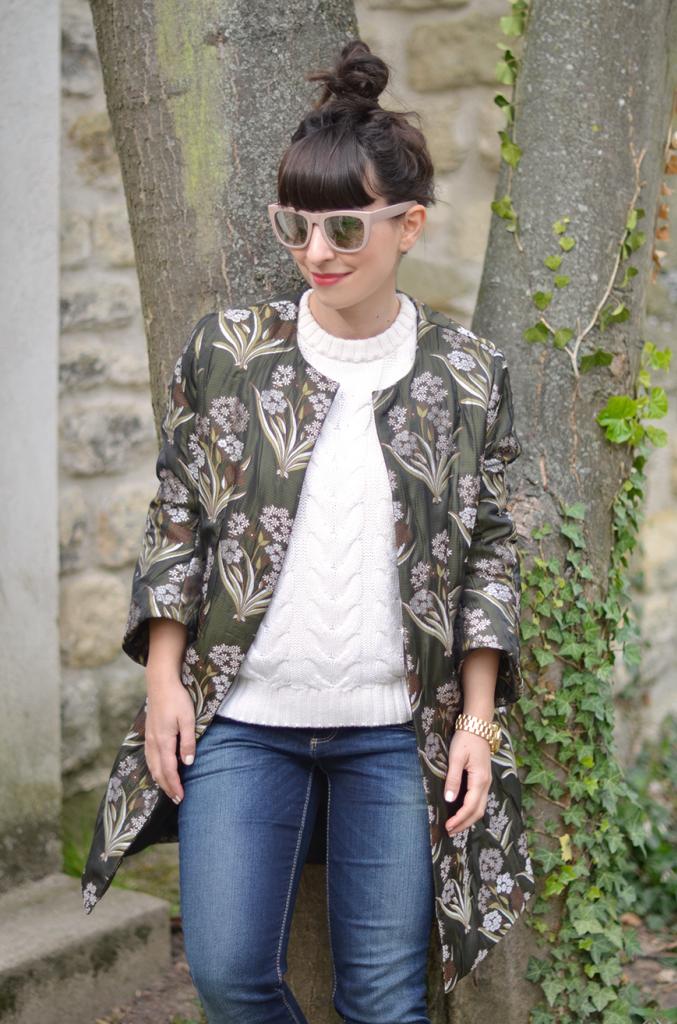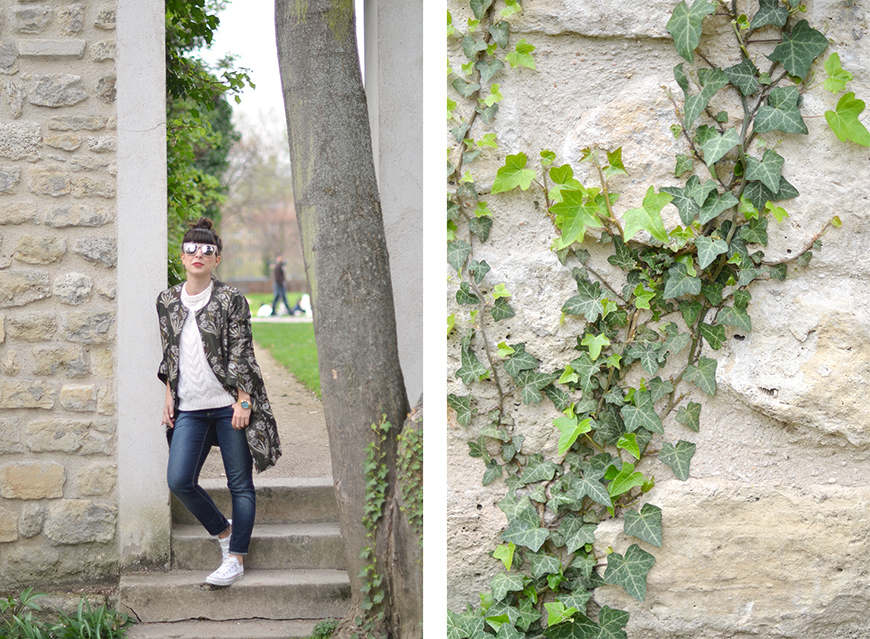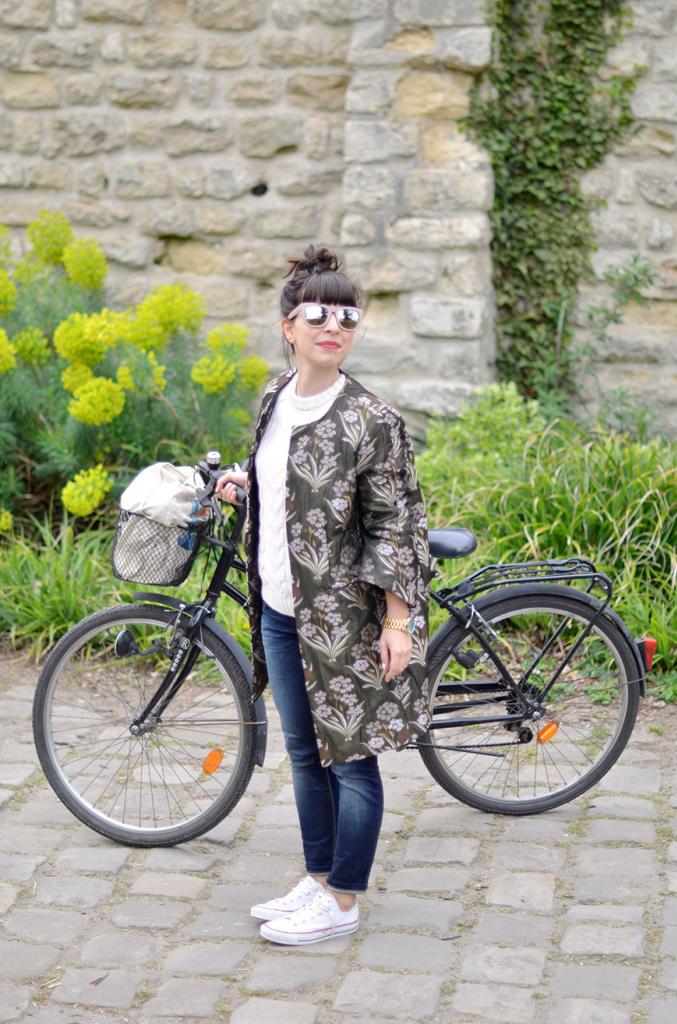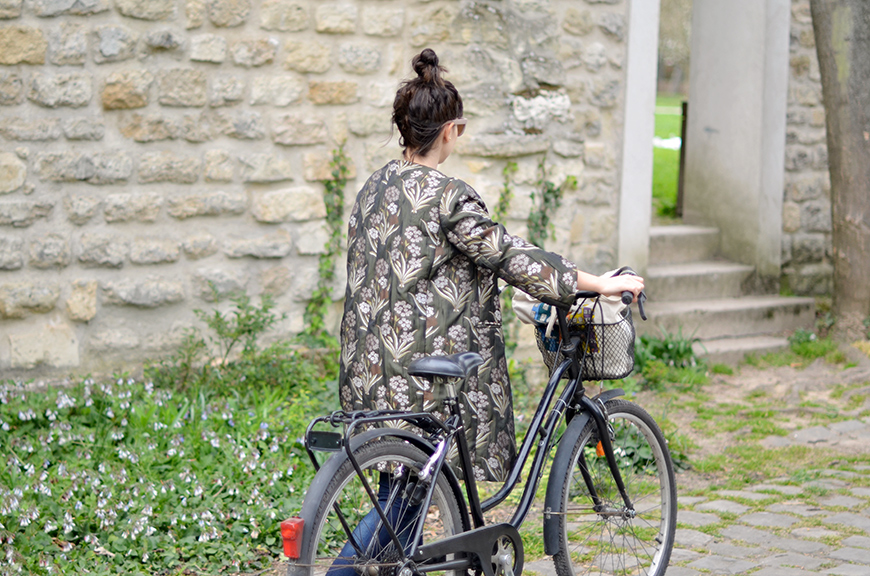 Lunettes de soleil H&M (old)
Manteau H&M Trend
Pull Petit Bateau
Jean Benetton
Converse Chuck Taylor All Star
Montre « Watch Hunger Stop » via Michael Kors